30-year-old Anka Lavriv owns and works out of Black Iris Tattoo in Brooklyn, New York, where she creates beautifully delicate illustrative style tattoos. We chatted to Anka about her style, inspirations and her distorted female figures…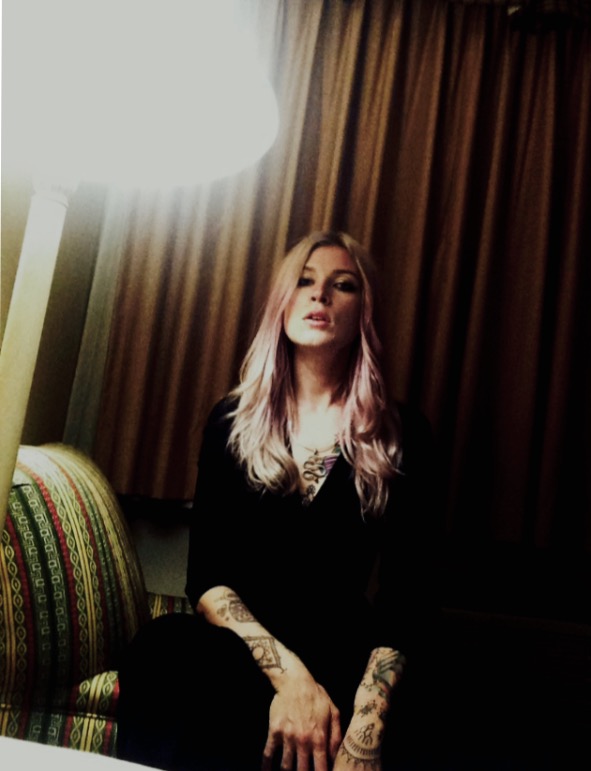 How long have you been tattooing? I've been at it on and off since I was 15, but I have been tattooing full time for about three years. Opening our studio Black Iris Tattoo last December was so life changing and taught me so much, it still feels pretty unreal.
How did you start? What did you do before? I didn't have a traditional apprenticeship, so it took me a while to get to the point where I was able to build a personally acceptable portfolio and feel confident enough to get into a shop. A friend of mine got a tattoo from John O'Hara (who is now my business partner at Black Iris) and that friend put us in touch. I interviewed at the shop he worked at and basically begged the owner to give me a chance! Before that interview I bartended in Manhattan and Brooklyn. I also did illustration work on the side. I still worked at the bar part time through my first year of tattooing as I was building a clientele but it took me a little while before I felt comfortable enough to go into tattooing full time.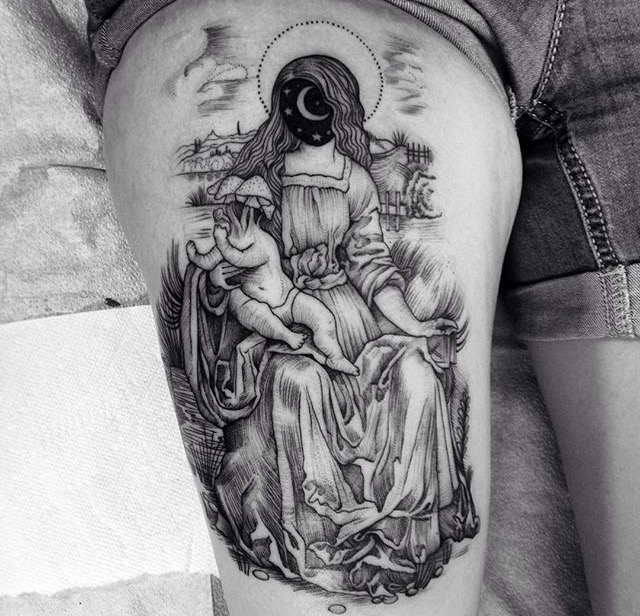 Do you have a background in art? I am originally from Ukraine and my mom was an artist and font developer in The Soviet Union, so we had a bunch of art supplies and books when I was growing up. I was always interested in drawing and drew obsessively at times, but I never imagined I'd be able to make a living out of it. I am self-taught and don't have any formal art education.
What drew you to the tattoo world? I've always been drawn to mediums that are lasting and non-erasable – ink, ballpoint pen. Tattooing is the ultimate form of this idea of permanence for me. When I know I don't get a chance to make a mistake and start over, I get into a hyper focused state – I love the feeling of it. Tattooing is a craft that needs constant practice. I'm really grateful for coming up through the industry in such an interesting time when tattooing is a lot more accessible and socially acceptable.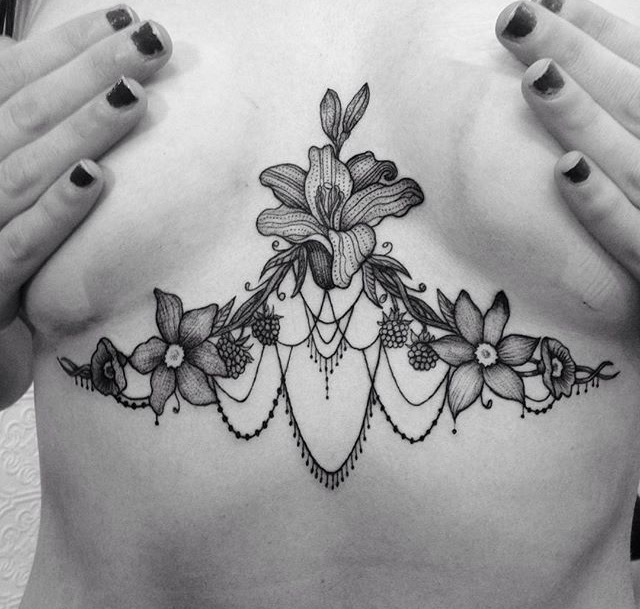 How would you describe your style, has it changed? When I was starting out, I didn't have the execution skills, but I did have great imaginative concepts that came to me very freely. As I got to practice more and more, I started catering to my clients and now I'm trying to find the balance between producing work that is relevant while staying true to my aesthetic.
What do you like to tattoo and draw? I mostly draw distorted female figures adorned with symbolic and natural elements. I use female characters to tell a particular story or to just to give the image a certain feel. I love to tattoo animals ( cats cats cats!), botanicals, anything organic. I'm always down for a good old 17th century type of etching design too.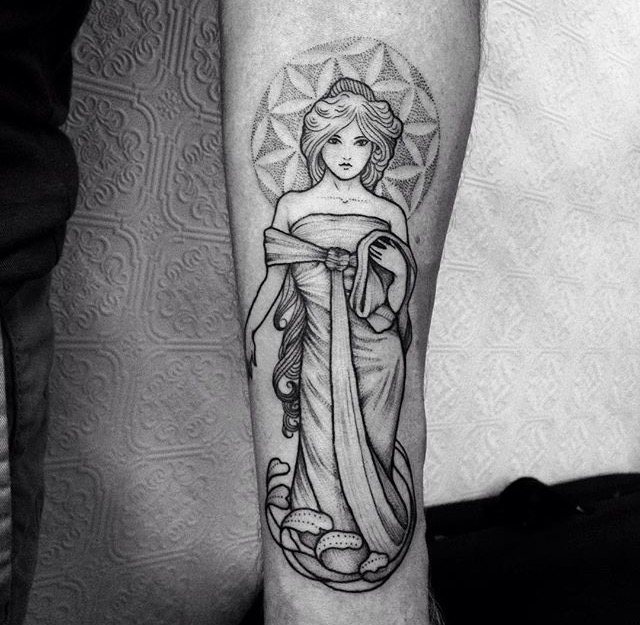 What inspires you? My emotional state plays a huge role in the creative process. I like to think of inspiration as a reaction to the outside world and my inner experiences, sort of a filtration system. It can be anything really, for the most part other people's work in any medium that emotionally affects me. The sensation I get from a particularly effecting piece of art becomes a part of me. I think about how it makes me feel and then draw based on that feeling. It's pretty different with tattooing cause I mostly do custom design work and it's more of collaboration process. I take my clients's idea and illustrate it in my style.
What would you love to tattoo? And what would you refuse to do? I love tattooing animals, anything that involves mashing concepts together and my own drawings. I usually refuse to do small symbols, lettering is definitely not my thing. I wouldn't tattoo anything offensive.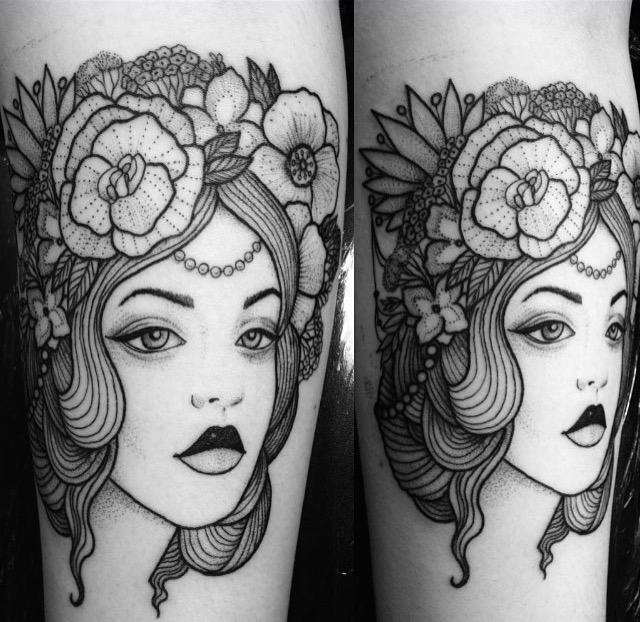 Do you have any guest spot or conventions planned? I am guesting in Denver CO October 4-6 at All Sacred Tattoo and Portland OR at Scapegoat Tattoo (November 4-6). Hoping to get to Europe soon. I will be posting my travelling plans for 2017 on my Instagram pretty soon.
Can you tell us about your own tattoos? Most of my tattoos are done by my friends and I pretty much always get their flash/available designs. I'm happy that I was a wuss in my early 20s and didn't get a bunch of bad tattoos so now I still have some good space available to get work done from the artists I admire.