Would you get a tattoo just for comedy value? Is your desired outcome roaring laughter or do you wish your tattoos to be art.
Colin Bonsall had the slogan comparethemeerkat.com tattooed across his stomach with the sole aim of making his granddaughter Bethany giggle.
We watch them together and Bethany thinks they're hilarious.   
Colin Bonsall, owner of the comparethemeerkat tattoo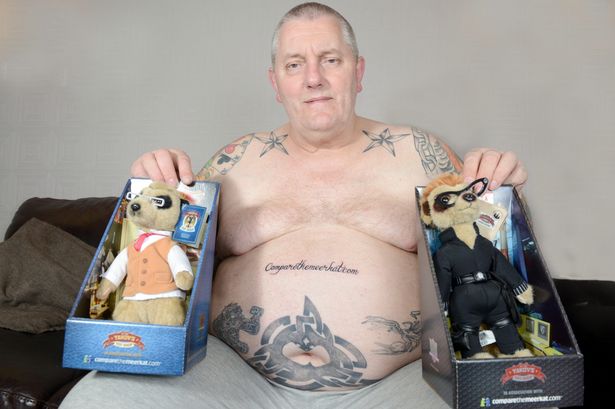 Maybe I'm a mug but I find it funny. I'll see how well this one goes down first though before I get another one.
 Colin Bonsall, tattooed Granddad 
I myself have a few comical tattoos, ones which signify my sense of humour as well as inside jokes but is having a more annoying than funny television advert a step too far?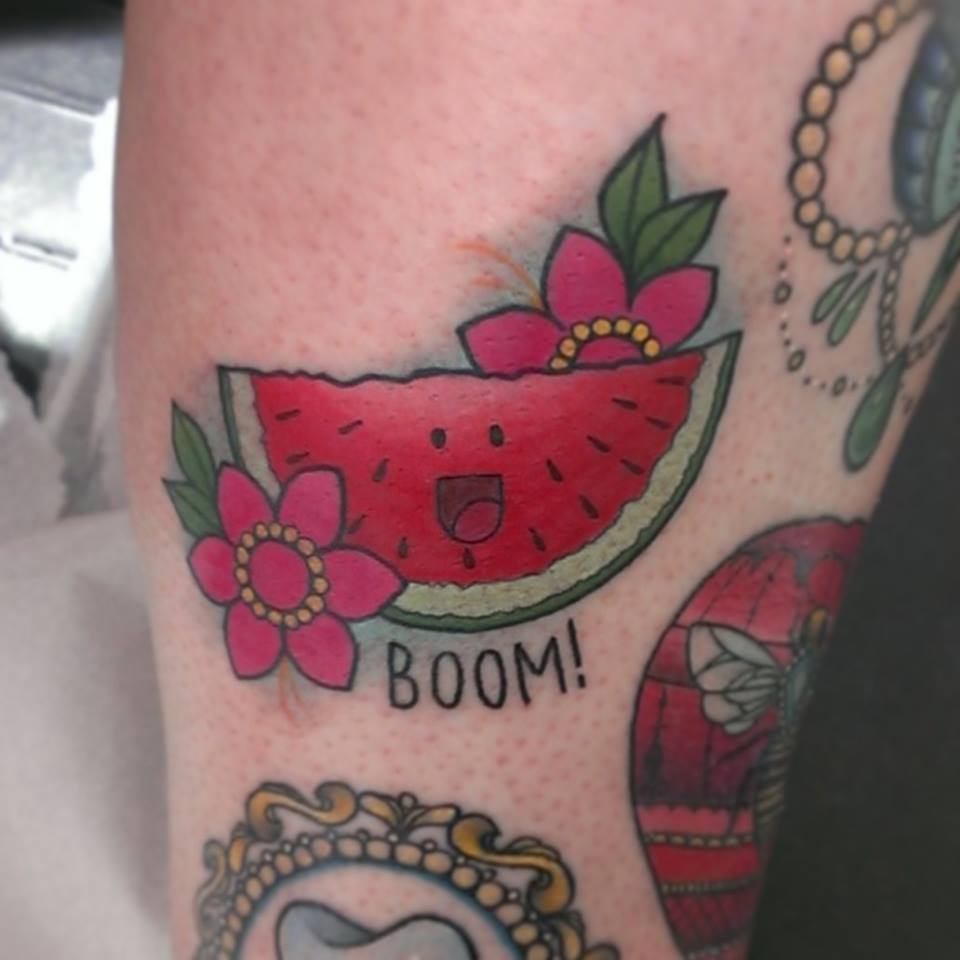 My boyfriend and I got matching watermelon tattoos as a joke and a way to mark our five year anniversary. The tattoo makes our friends laugh and it also brings a smile to my face when I remember the story behind it.
Do you have the beholders of your tattoos in mind when you get inked or are your motives more selfish? Ultimately the question lies in what motivates you to get tattooed? How do you choose the subject of your tattoo?
Tattoos are another way for people to attempt to read someone's personality. Should your sense of humour be on display without you opening your mouth and laughing
Images and quotes from www.mirror.co.uk
Watermelon tattoo by Sophie Adamson, The Projects, Plymouth.