29-year-old Katie McGowan, works at Black Cobra Tattoos in Little Rock, Arkansas and creates insanely bright neo-traditional tattoos. We chatted to Katie about how she got started in the industry and how she loves those who express themselves through tattoos…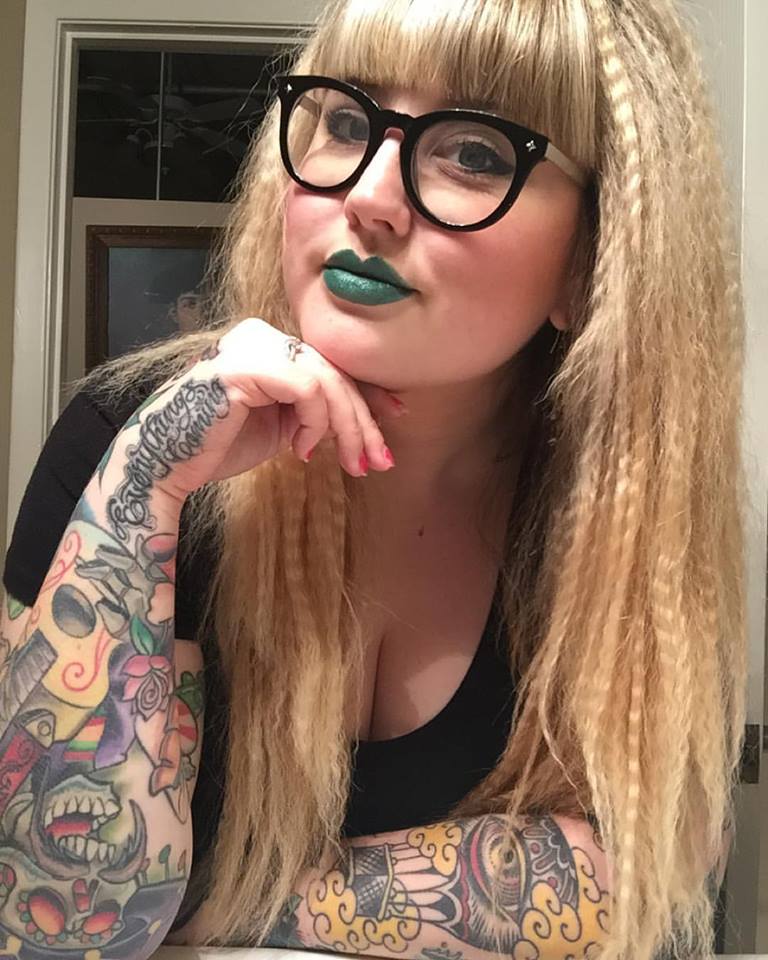 How long have you been tattooing? It'll be six years this month!
How did you start in the industry? What did you do before?  I grew up drawing and having in interest in art. When I was little, I used to draw cartoons that I watched on TV. Mostly characters from Rugrats and the Simpsons. I would try to make the characters look exactly like how I saw them on TV. Then once I was in high school and college, I would draw portraits of my friends and try to study the details of their faces and bodies. Art had always been my hobby in a way. I drew a lot outside of school, but hadn't taken any art classes until college. My freshman year of college was when I started hanging out at my local tattoo shop. I loved studying foreign languages as much as I loved art, so my major at the time was Spanish. After begging for a job at the tattoo shop, I started working there as an apprentice hopeful at the age of 19. I stayed in college for three years, but eventually dropped out to pursue a tattoo apprenticeship. My first year of tattooing was in 2010.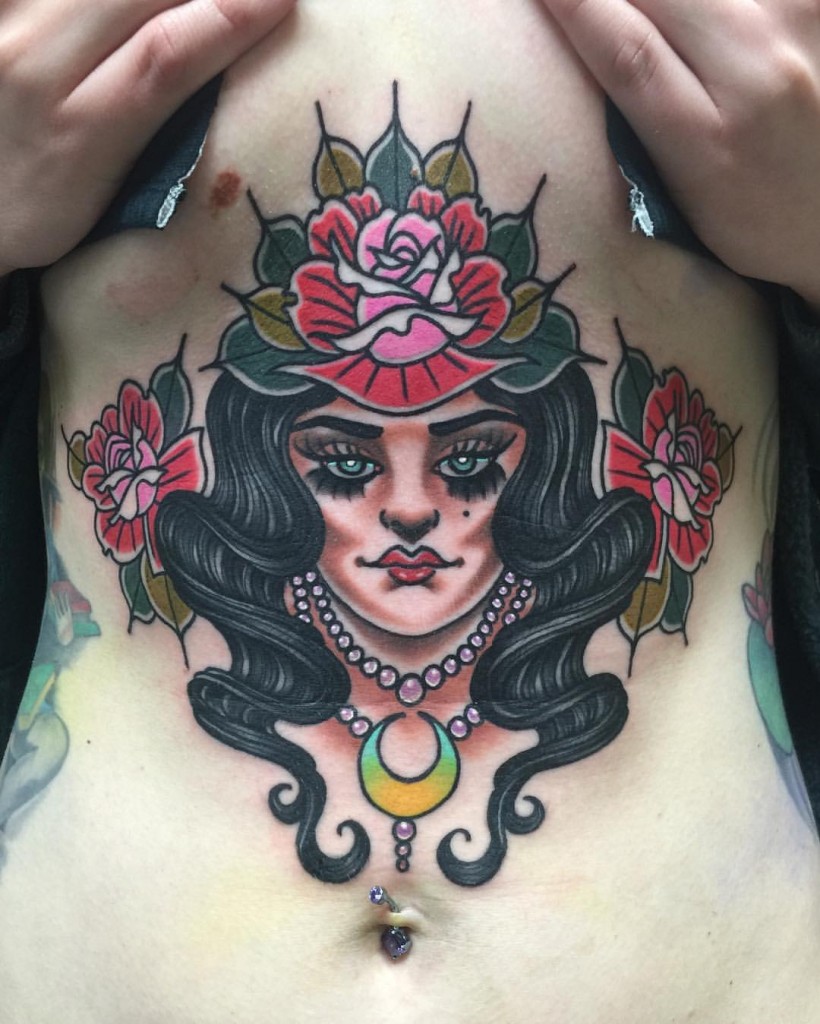 What drew you to the tattoo world? The energy that you find in a tattoo shop and at a tattoo convention can be quite magical. It's this unapologetic environment where people can embrace their bodies, express themselves through art, and say "fuck you" to society's expectations. I love this. I love the concept of a person having control of their body and life in such a way that if they want to pay to have it altered permanently, they can. To me, that's empowering. Also, I love having a job where I can cuss. A lot!
Describe your style, how has it changed? What do you like to tattoo and draw?
I have respect for all genres of tattooing, but I've always had a particular fascination with traditional and neo-tradtional tattoos. I love tattoos that look like tattoos. I find them to be charming and eye-catching. I also love a tattoo that will age nicely and look rad from now until you're playing bingo in the retirement home. Traditional style tattoos stand the test of time. I would describe my style as traditional-ish, somewhere between traditional and neo-traditional. I try to use interesting colour palettes, and I feel like my colour choices often times make my tattoos identifiable as being done by me. I tattoo lots of mandalas, lady faces, and other imagery with bold line work and fun colours. I've also been tattooing lots of geo-animals which is really fun!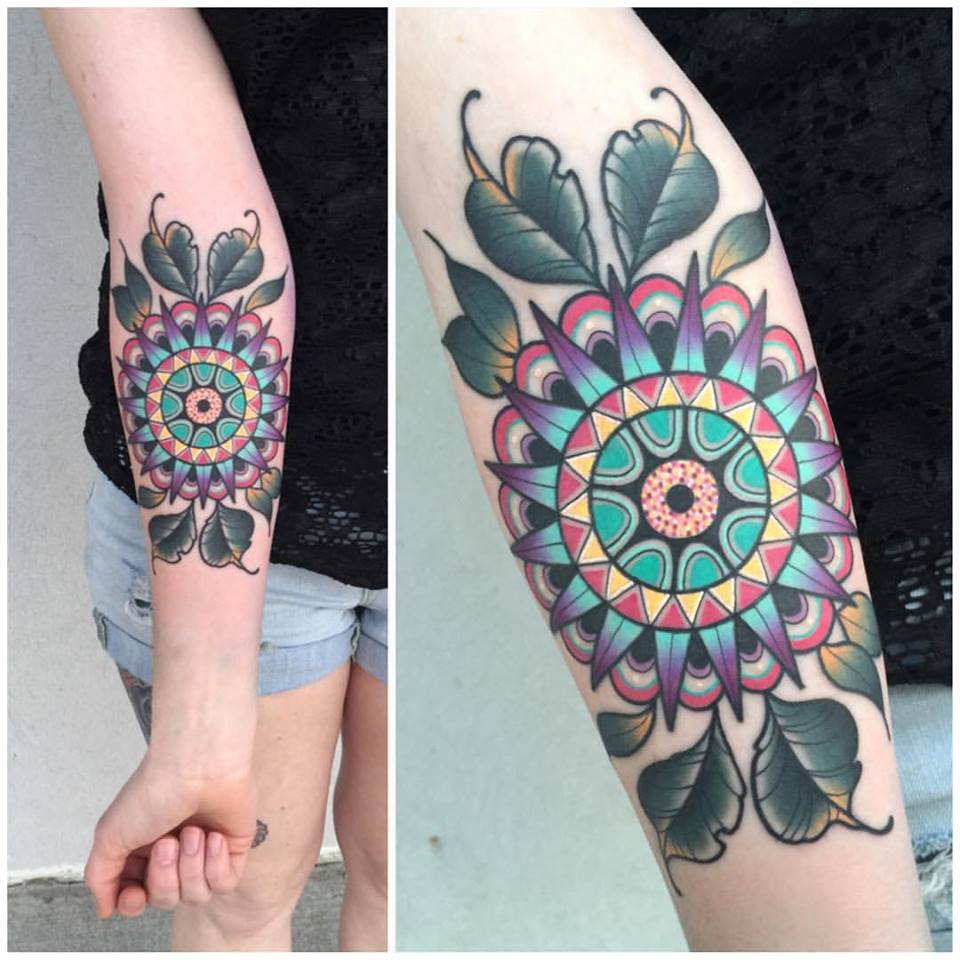 What inspires you? I'm inspired by confident people. People that come in and get large, visible tattoos and don't care how they're perceived by others, that's impressive to me. I'm also inspired by hard working tattooers that crank out killer work on the daily. Matt O'Baugh, who owns the shop that I work at (and was my partner on season six of Ink Master), is a good example of a hard working tattooer that inspires me. I'm also inspired by the young tattooers that are coming into the industry hungry to prove themselves. Females tattooers are a huge inspiration to me too. I love all of the female tattooers that are doing lots of feminine, coloruful, traditional-ish tattoos and making that style of tattooing more relevant and accessible. That is incredibly inspiring to me. I was so honoured to get to meet and hang out with Shanghai Kate at her shop in Austin, Texas. Talk about an inspiring female tattooer! She's a trailblazer and a bad ass for sure.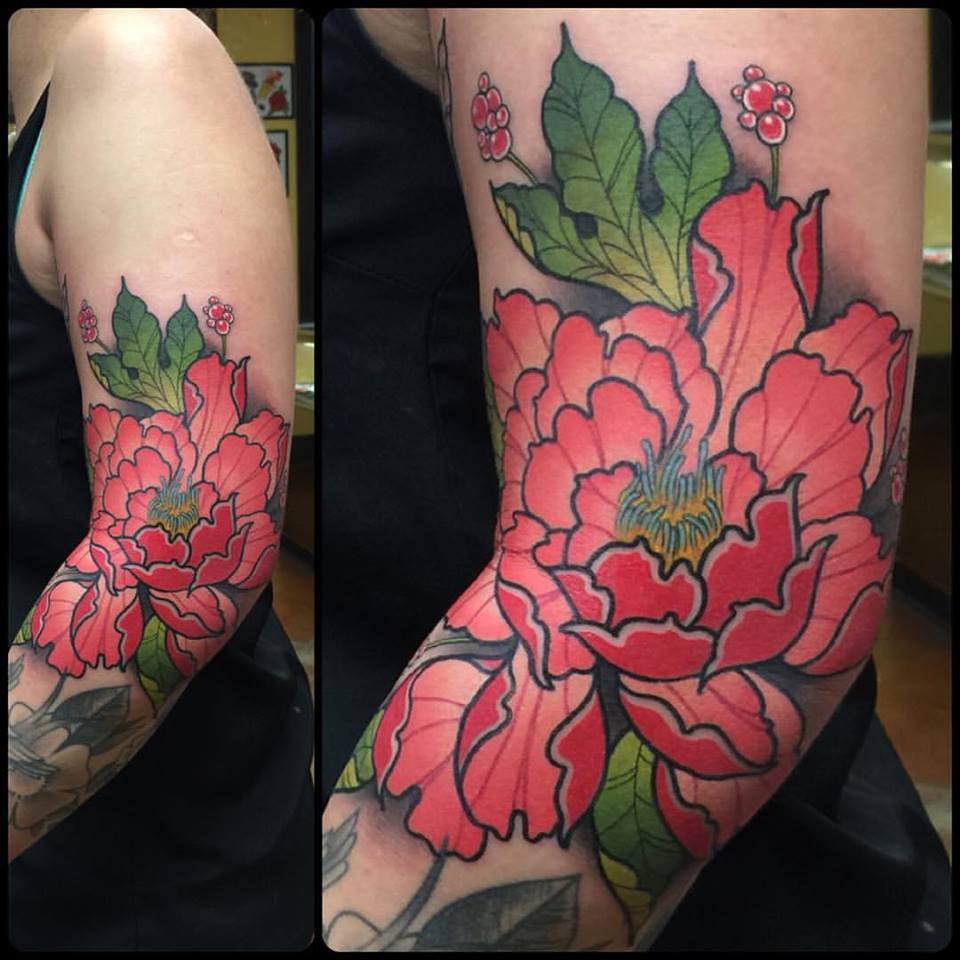 What would you love to tattoo? I would love to tattoo anything that represents my style. Mandalas, roses, lady faces, any sort of traditional inspired imagery. Anything I can incorporate bold lines and fun colour palettes into, I'm down!
Do you have any guest spot or conventions planned? I'm working the Evian convention in France in October this year (I'm so excited!), and I'm working on locking down dates for guest spots and other conventions before then. I always post on my Instagram when I travel, so if you follow me on there, you'll definitely know where I'll be at!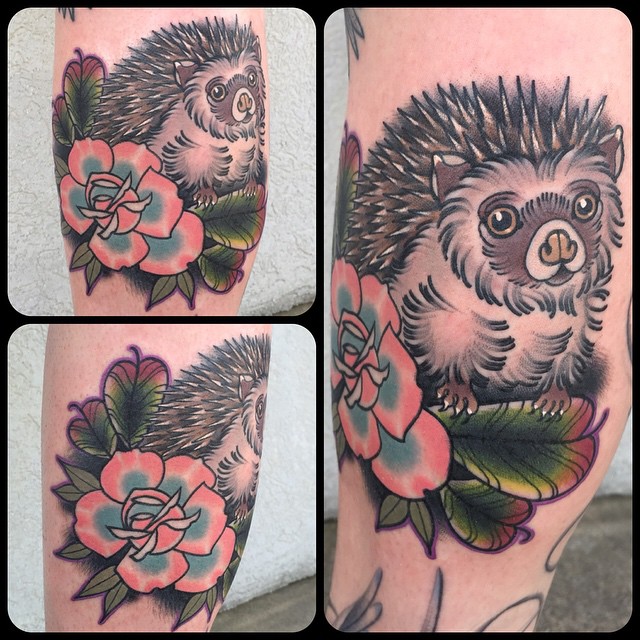 Can you tell us about your own tattoos? I have a mixture of meaningful tattoos, silly tattoos, and stuff I wanted just because I thought it was cool at the time. I got my first tattoo ten years ago, which is crazy to think about because it doesn't seem like it could have been so long ago! I don't have a favourite tattoo on me, but I especially like my traditional rose with "don't call me Shirley" in a banner on my forearm.