Our Italian contributor Ilaria chatted to infamous Russian tattoo artist Sasha Unisex about her beginnings in the art world, her tattoo style and collaborations with big bands such as BMW…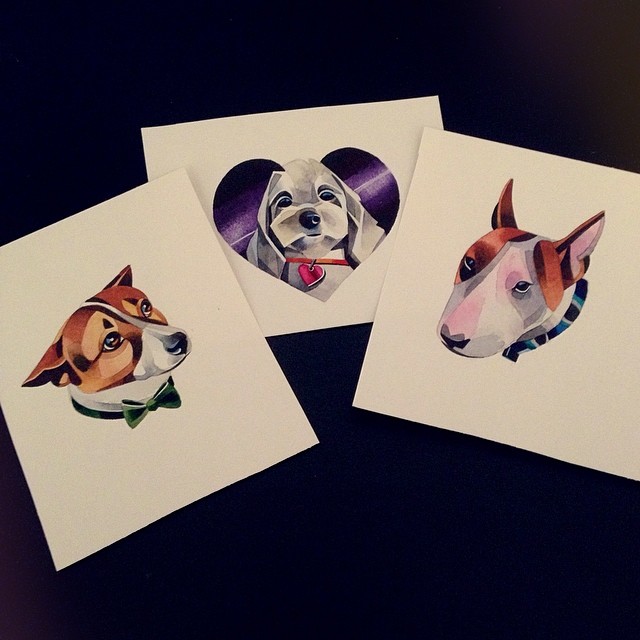 The art of Sasha Unisex does not go unnoticed, that's for sure. You just have to take a look at her work to understand that her style differs from others. Chatting to Sasha, I wanted to better understand the artist who resides inside her. Here's what she told me about her beginning with tattoos… "I graduated from Lviv Academy of Art, in 2010. From that period onwards, I just observed other artists tattooing. I visited many exhibitions as I was very curious and keen to learn this amazing job. 2010 was also the year in which I got tattooed for the first time. Then, I started to do it myself, tattooing little black subjects or words. I have to say my degree in graphic design really helped with my signature style. Yes, it is similar to watercolor as you can see, but with a graphic touch."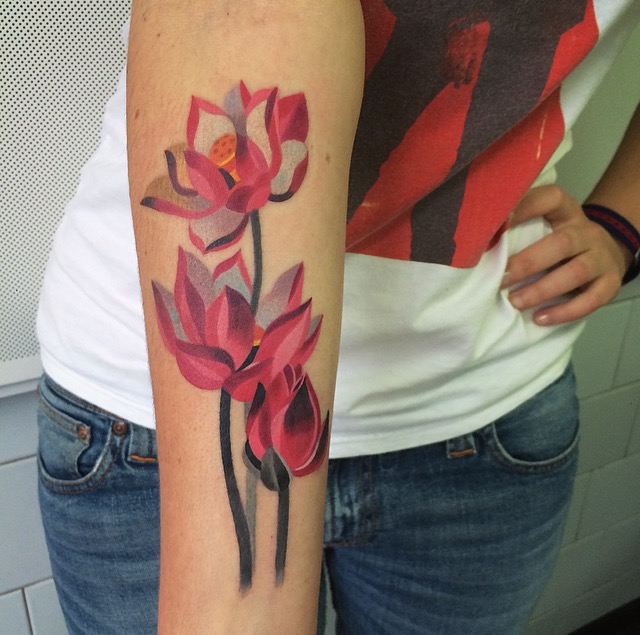 In fact, the lack of black outlines, together with amazing shading effects, gives shape and softness to the final tattoo. Sasha's works are stunning and are appreciated all over the world. Sweet and original characters are created from Sasha's mind and are appreciated even from those who don't usually like tattoos. "I am truly inspired by animals and nature, that's the reason why most of my tattoos have them as subjects. They are all mostly of the same size… I love the idea that a tattoo can be like an accessory: once you get it, you can never lose it!"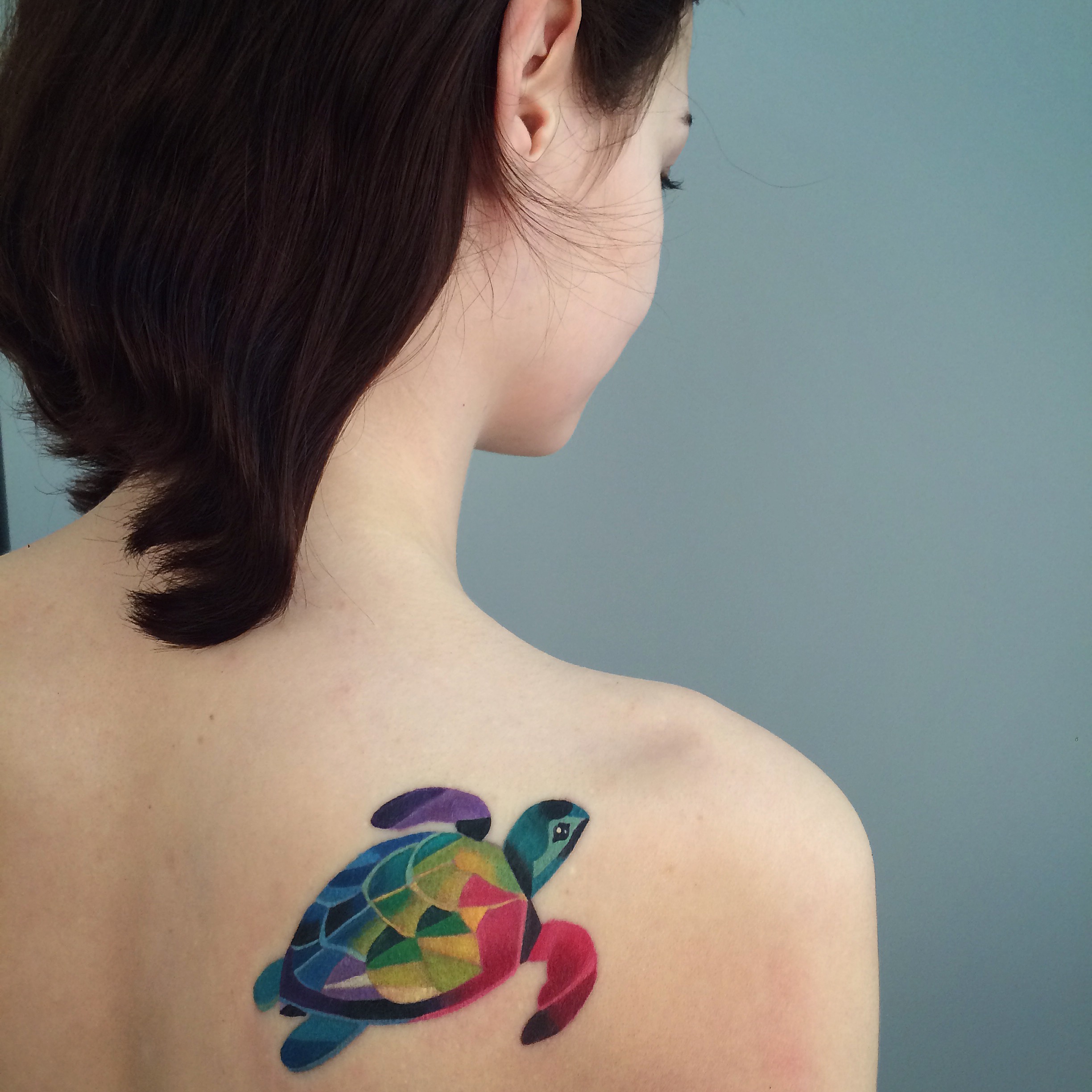 And what about tattoo culture in Russia? "Well, the situation in Russia is still a bit different, compared to Europe or to the USA. Tattooing is not very developed in society, but people of different ages get tattooed. They come to my private studio, they follow me on social networks and I appreciate it a lot. It's always good and satisfying to remember you are doing what you love and you are doing it in the right way, too."
Sasha also loves to travel and meet different people and artists, as she compares her background to other realities. She also attended the 20th Milan Tattoo Convention last year, her fist convention out of Russian borders, where she met some of her favourite artists and hundreds of fans! She is now moving to Europe, and we can't wait to visit her new studio. Talking about travels and love for tattoos, I also wanted to bring the testimony of Valeria, a girl who did not hesitate to fly from Rome in Italy to Russia to meet Sasha.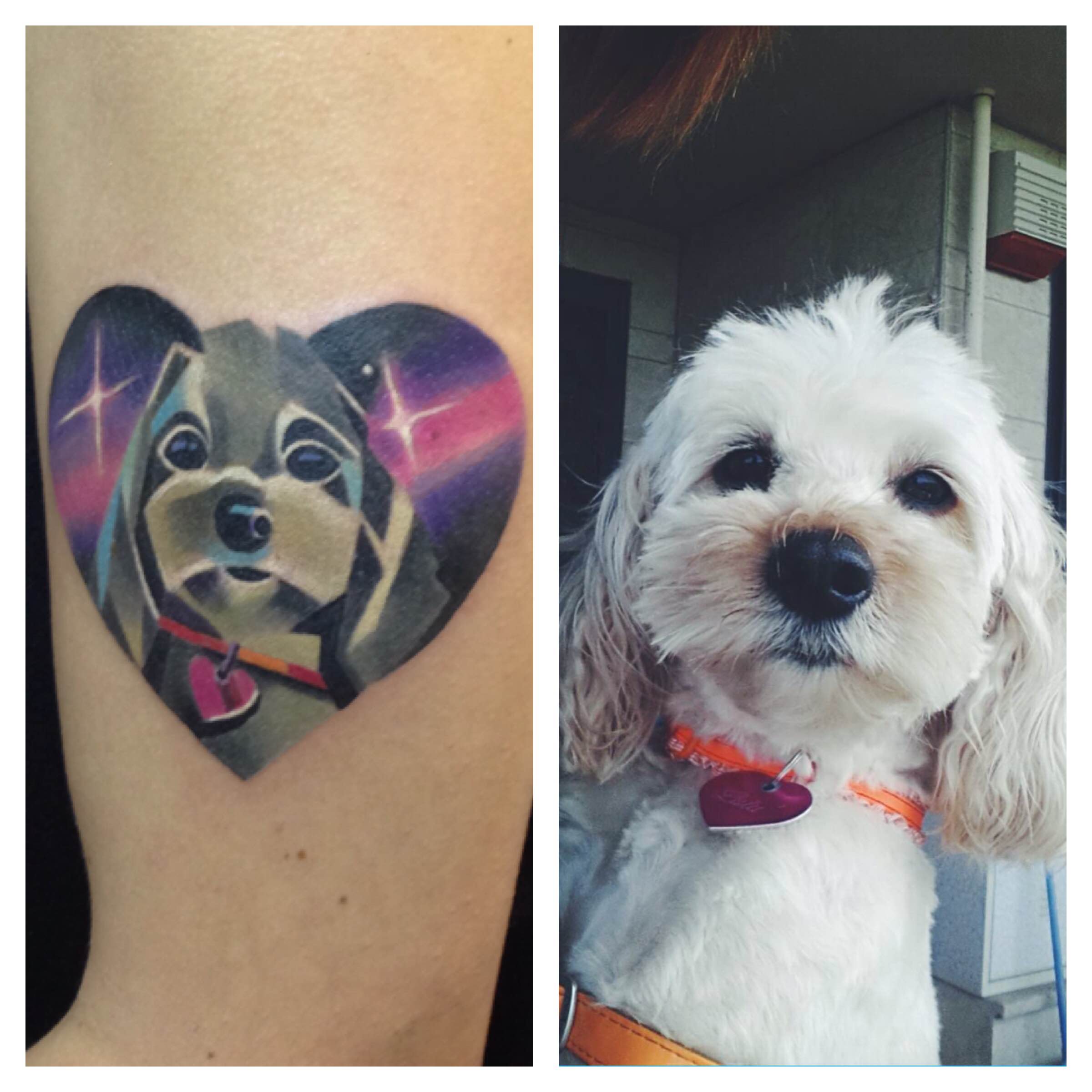 Valeria's tattoo by Sasha Unisex
 Valeria: "I think her tattoos are small works of art, that's why I decided to go all the way to Russia. To me, she is the best tattoo artist in the world, so I decided to fly to Saint Petersburg to get a piece from her!"
How was the whole experience, once you arrived in her studio? Valeria: "It was simply unique! The atmosphere is far from what I am used to and not at all like the snooty tattoo studios you find in Italy/Europe. There, I was greeted by her curious and funny staff, these girls offered me tea and chocolates during the tattoo session. Sasha also offered to lend me her computer so I wouldn't get bored! In a few words, Sasha is a lovely human being with her feet on the ground, and above all she is very sweet."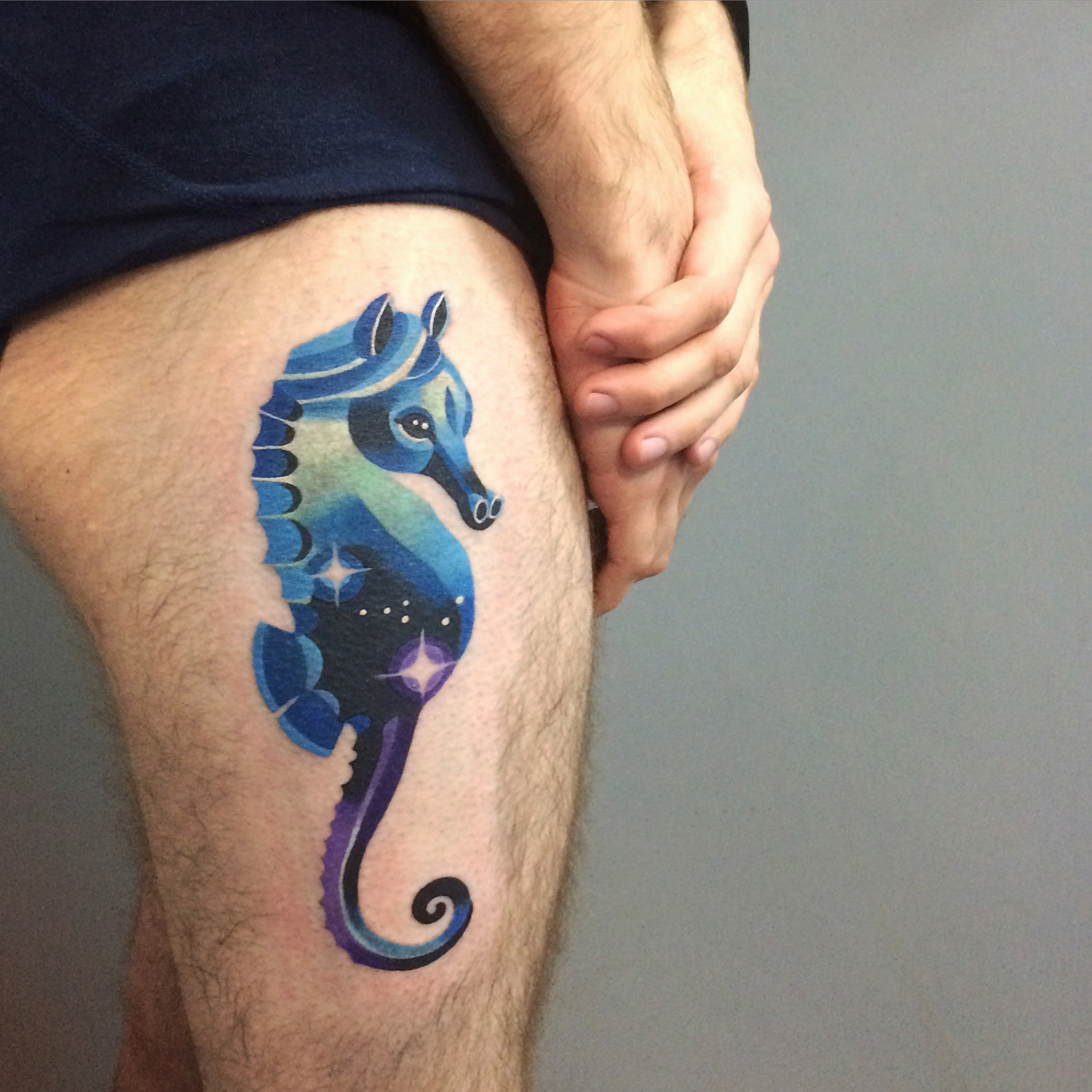 All in all, Sasha is a reserved person who is aware of the substance and value of the art of tattooing. Clients explain their deepest emotions, sometimes connected to a memory, sometimes connected to an emotion. She is a young pioneer in the tattoo world, and I am sure that this kind of innovation can only be positive!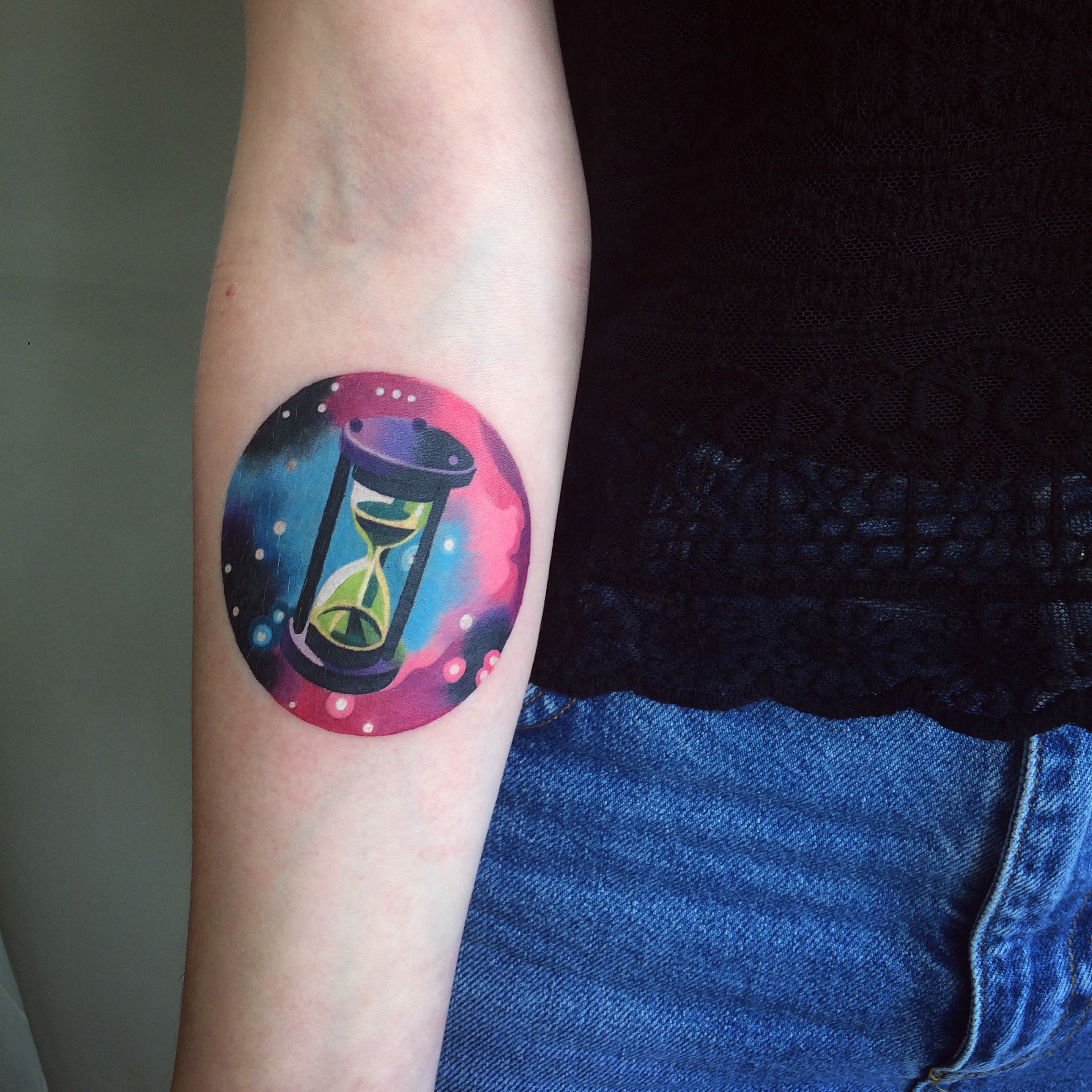 Sasha has also revealed to us that she wants to develop 'Sasha Unisex brand', creating clothes, stickers, phone cases and many other products with her printed creatures as protagonists. All of these products will be available on her new website soon.
She also recently connected to BMW, creating a unique design based on one of her favourite animals, the fox. She chose to tattoo a fox on the motorcycle leather seat because of the connection between the BMW S 1000 XR and the animal's characteristics. Once again, she has been able to push the boundaries of tattoo art and surely this is just the beginning of a long series of great collaborations with worldwide brands.