Anmar Odendal is a  pastry chef, wedding cake baker and social media addict from Aldeburgh in Suffolk. We chatted to her about her tattoo inspired cakes and cake inspired tattoos as well as her new book venture.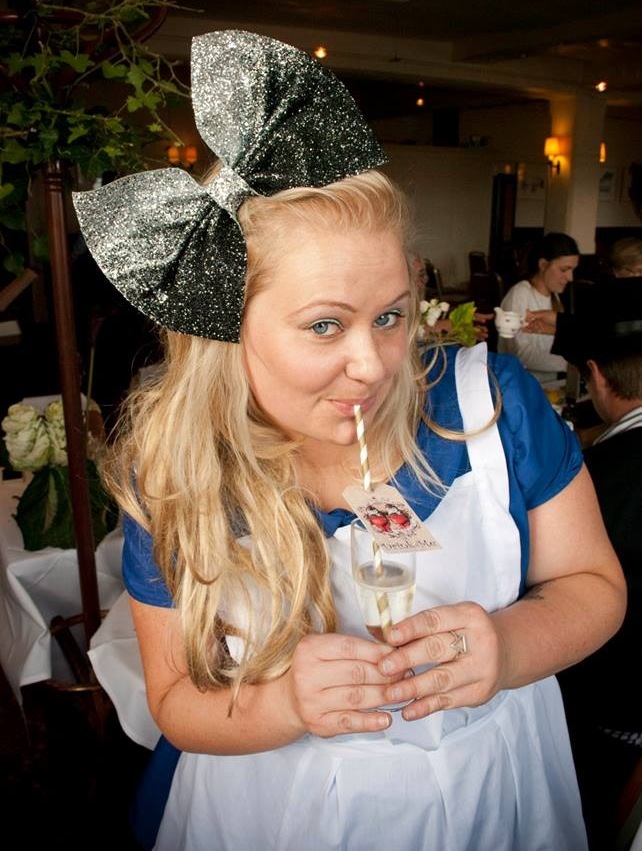 How old were you when you got your first tattoo? I only got my first tattoo in February 2013! I love the idea of being able to permanently carry with you your experiences and things that you hold special. Getting inked and discovering the world of tattoos has come at the perfect stage of my life, as I am now in a position where my both my style in my career and  personal life have become my trademark. Every tattoo I have tells a story  and means the world to me. It's my journey, on my skin, that I take with me everywhere. My tattoos make me feel like a million bucks – and if someone doesn't like it it doesn't bother me at all. My skin, my way!
Who did it your first tattoo? My first tattoo was only a tiny rainbow infinity sign on my wrist. I know the infinity sign has now become one of those tattoos that every one has – but to me it means "what goes around comes around". A really horrid relationship just confirmed how much I believed in Karma – and that is what it symbolises to me. I don't look at it in a negative light at all – I love it and it reminds me I was the stronger one and that I came out better, and stronger on the other side.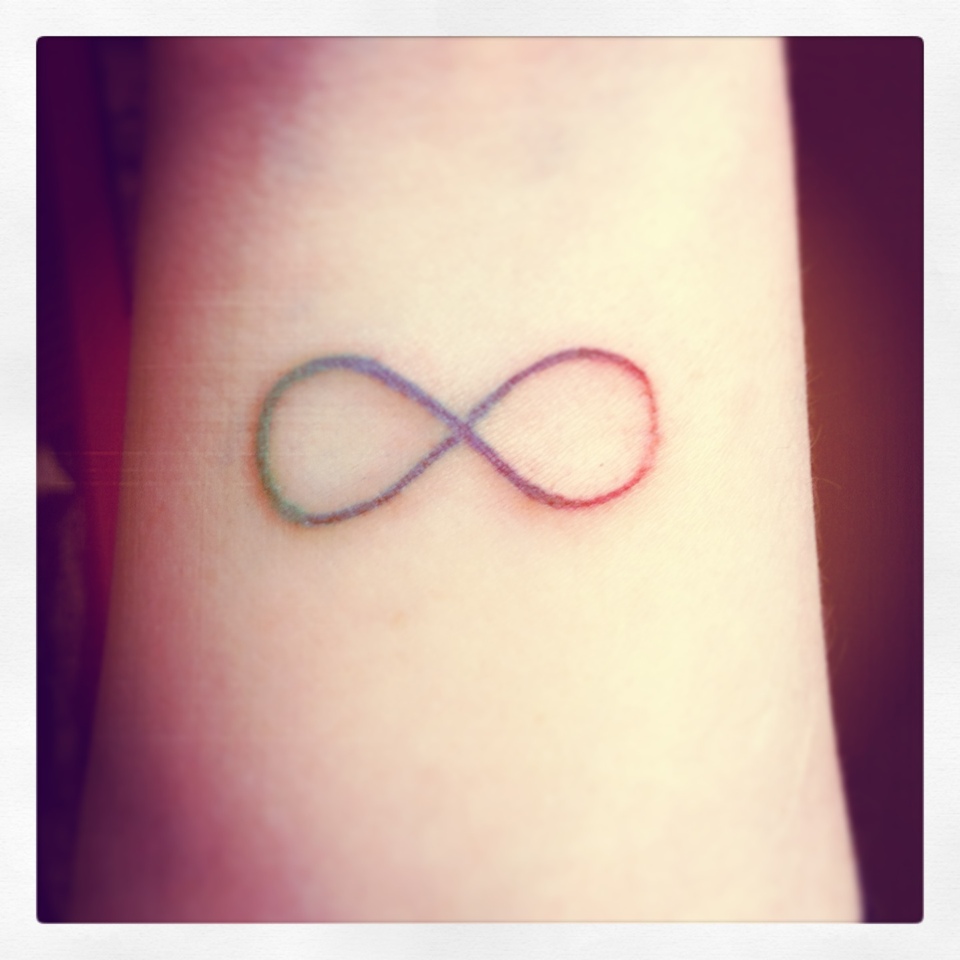 My first real tattoo (and I say real as I mean this was designed from my own concept) was done by Dolly at Needles & Nails s in Brighton. She has since moved to Occult in Worthing and has also done my thigh piece for me. I knew she would be the perfect artist for my dream of having a tiered wedding cake tattoo! Her style is bold, mega colourful, girly and super bright. I now have a massive pink wedding cake on my forearm – and I love it. People don't wonder about my job any more!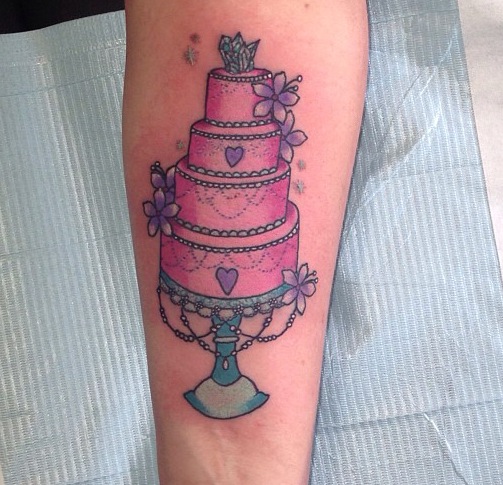 How do your friends and family react to your tattoos? I don't know if anyone really honestly says what they think about tattoos. It's clear that tattoos are still a big no-no to lots of people and I understand that.  Most reactions have been good as they suit my personality.I am South Africa and grew up on a farm over there. I do sometimes wonder what the reaction will be when I do go home, as tattoos are still very much frowned upon.  People always ask 'what are you going to look like when you are eighty?'
Why are people so worried about what were going to look like when we are eighty? When I'm eighty my body will tell an amazing story of the live that I have lived!
Do you have any future tattoo plans? Definitely. I had one of my feet done by the amazing Jody Dawber and I still need to have the other one done! The fab Miss Dolly will be doing my other thigh – I'm not so sure what I'll get, but I look unbalanced with one beautifully tattooed and the other bare.  I also have a space booked with the amazing Hollie West for one of her fab chubby ladies – with a baking theme of course!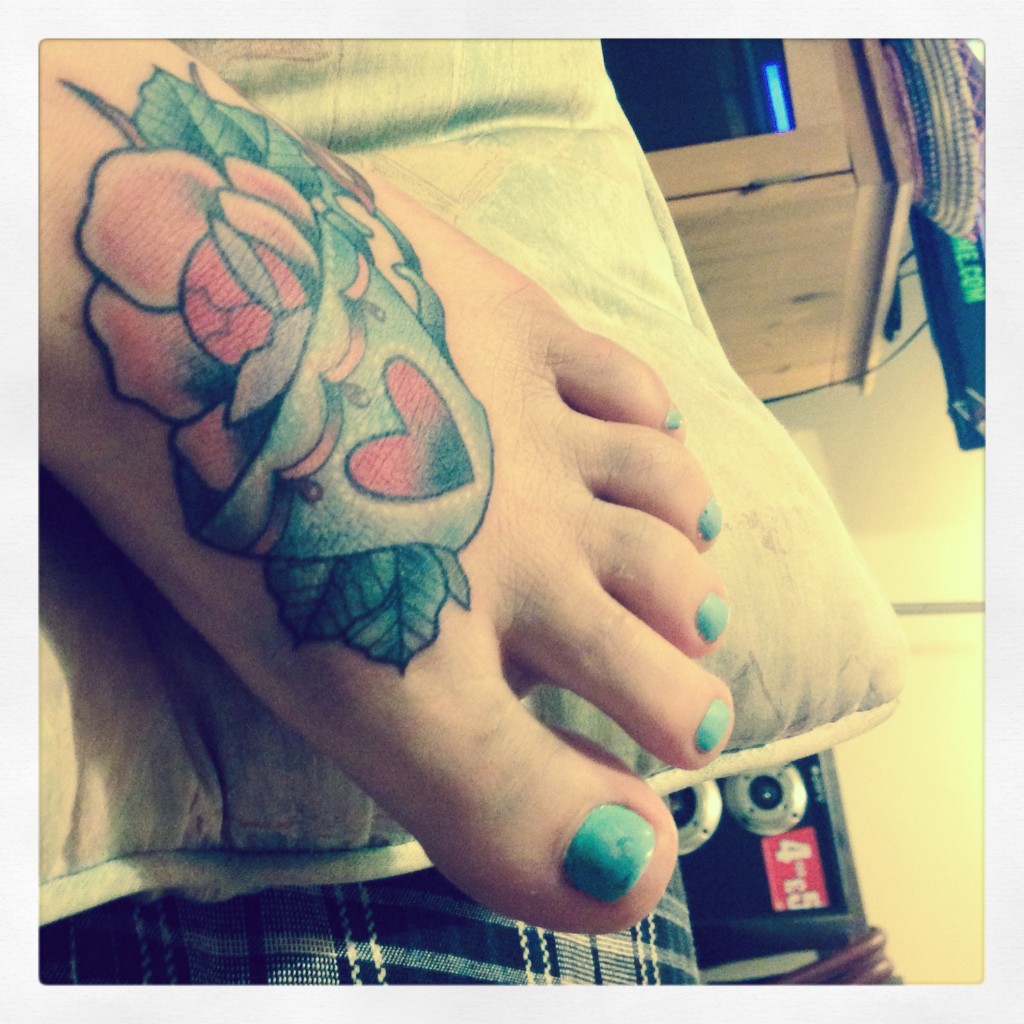 When did you start baking and when did you set up your own business? I'm lucky as I come from a family of very talented bakers.  I never specialised as a pastry chef/ baker as I trained as a professional chef, but always found myself in the pastry kitchens. I always loved making cakes,but it was only once I moved to the UK with my then husband that I decided to do it full time and start my own business. I saw a gap in the market in the area for big, bold beautiful cakes and set CRUMB up in 2010.
I am very lucky as Crumb grew really fast and by 2013 I won the regional award for "best wedding cake designer" in the East of England at the National wedding industry awards in London. I am also listed in 2014′s "most incredible wedding cake bakers in the UK".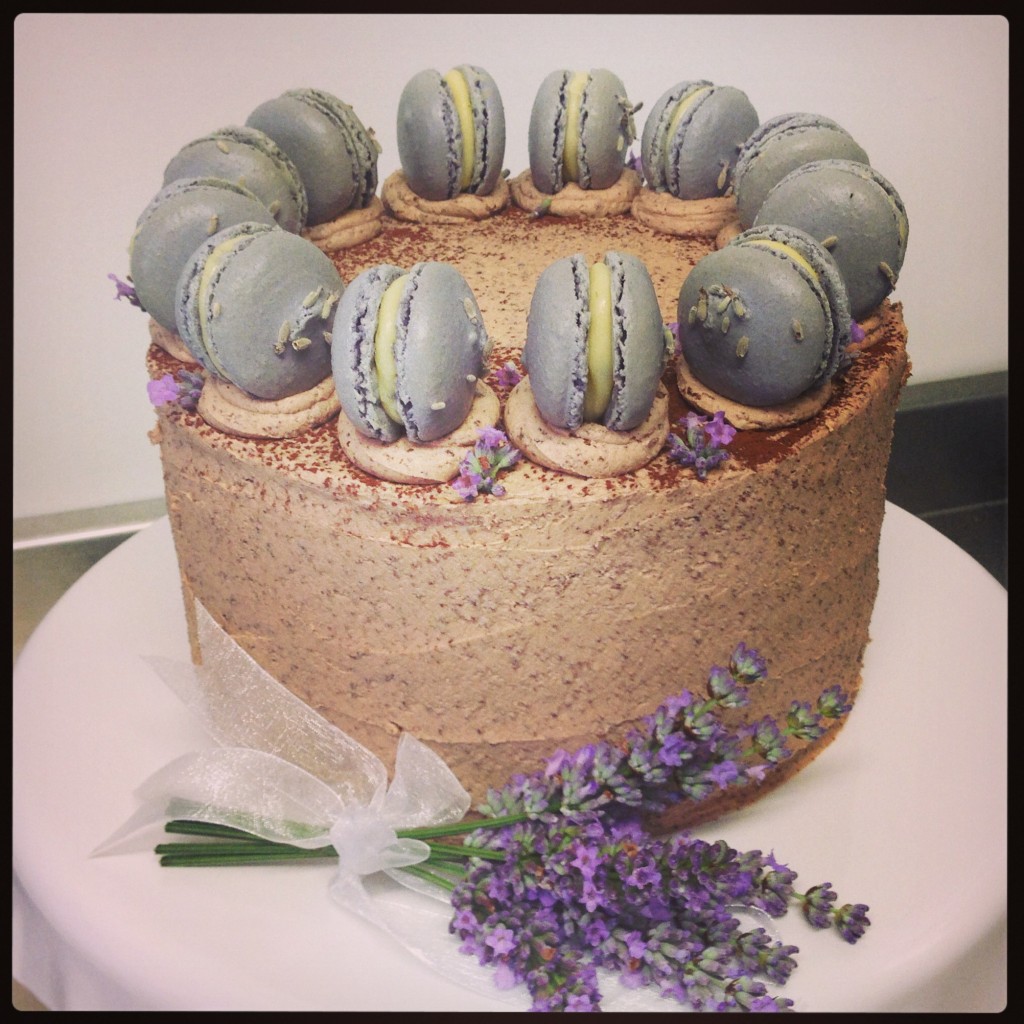 What do you usually create? As well as running Crumb I also work as the pastry chef at a local hotel. I create anything and everything really! I always like to say- "If you can dream it, I can bake it!" At the moment my mini meringues and macarons are very popular and I'm doing numerous master classes and workshops teaching eager bakers how to make them. Food demonstrations on stage is another great passion I have – I love theatre cooking – something I never thought I'd get in to!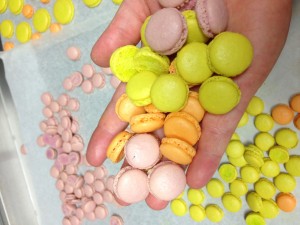 Do you have any favourite cakes that you have baked? There are many! One of my favourites has to be a massive black, red and white wedding cake that was topped with a life size solid white chocolate skull, red glitter encrusted red roses and black lace for one of my favourite couples ever. I made a very opulent cake for a celebrity couple that also featured in OK! Magazine last year. I love doing big over the top cakes – shows topper cakes – things that Marie Antoinette would have approved of! I also make birthday and other celebration cakes when I have the time – some of my favourites include a Mexican sugar skull cake and some cupcakes topped with designs from the jewellery brand Tatty Devine.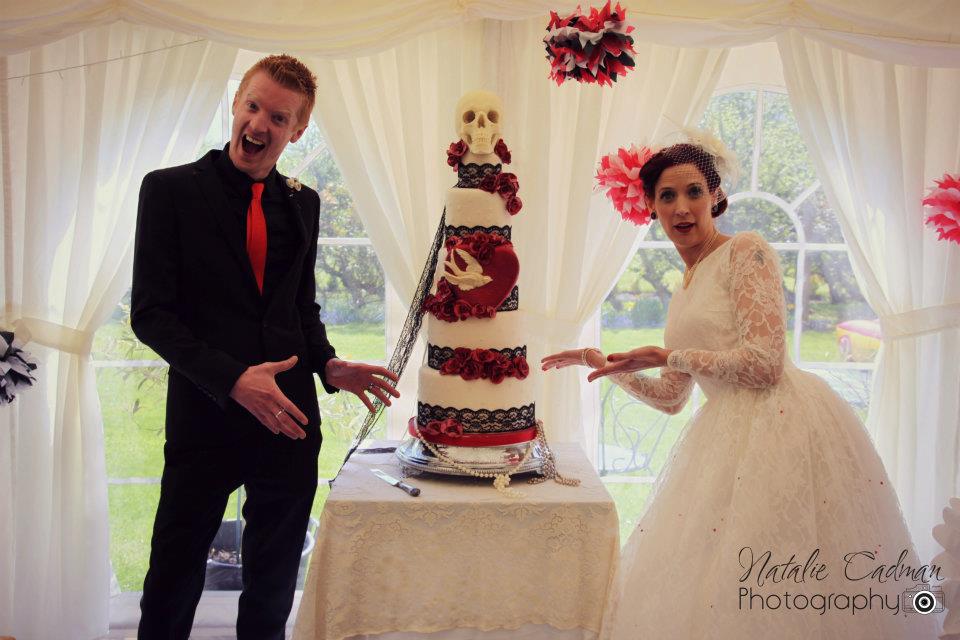 Do you have any future projects?  I am currently working on a new baking recipe book, with a bit of an edge. I've rounded up 12 of my favourite female tattoo artists who are all letting their creativity flow and designing their dream wedding/celebration cake in the style and theme of the tattoos that they create. The book will feature all 12 artists, and I will make their artwork into a real cake, with recipes, tutorials and tricks to recreate the cakes, or design your own cake. The book will also contain some amazing other recipes that are my favourites including macarons, meringues, cookies and brownies.
Follow Anmar and her book for exciting news and delicious bakes.
Keep your eyes peeled for a future blog post for Anmar's recipe on how to make a rainbow unicorn cake…