26-year-old Melodie Perrault tattoos out of Tattoo Lounge MTL in Montreal, Canada and creates detailed line work tattoos inspired by the funny things that happen in her life. We chat to Melodie about her style and what drew her to the tattoo world…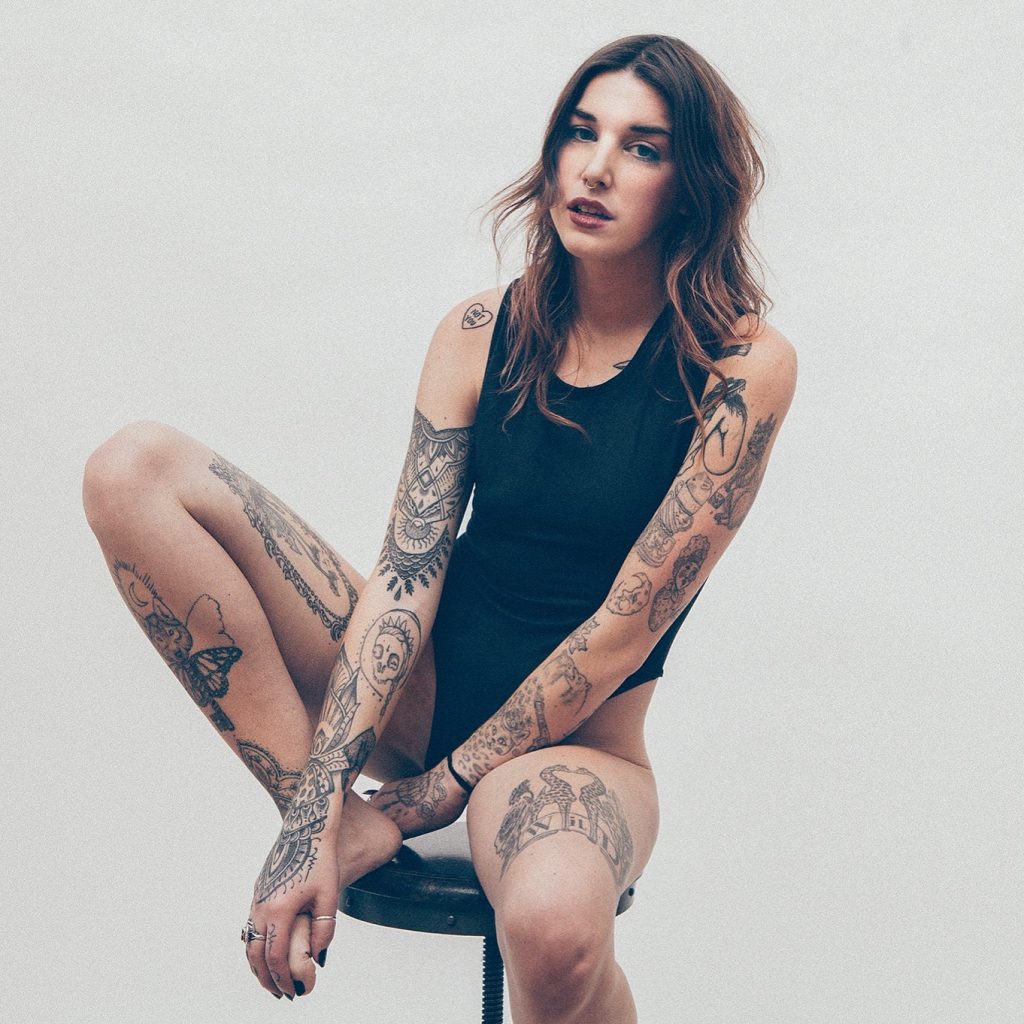 Photo taken by Monsiieur
How did you start? What did you do before? I have been tattooing for four or five years professionally. I've always been in love with tattoos, I used to draw all over my body. I just bought a shitty machine on the internet and tried to learn by myself when I was 18. I was in art school back then, studying art and graphic design, and I worked in a sex shop, before that a Boardshop.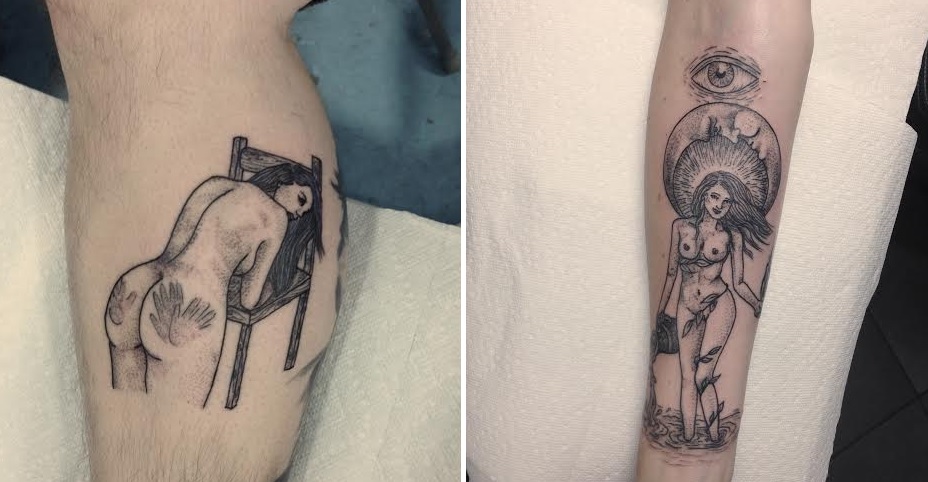 What drew you to the tattoo world? I just love it. I love the fact that people get an illustration they love so much they want to see it forever. It's wild but it's such a big commitment.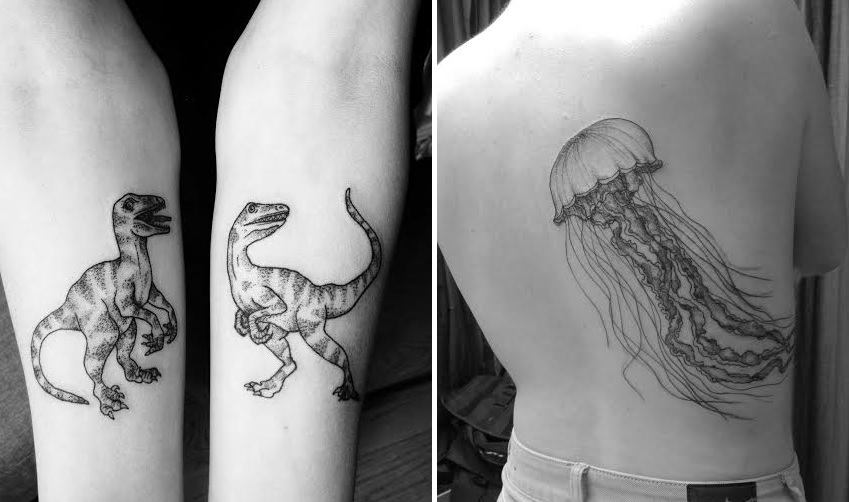 How would you describe your style, has it changed in any way? I only use black ink, so dot work and line work with lots of details. I always drew the same way, kind of –the only thing that has changed is that I used to do a little bit of colour and I don't anymore. I love tattooing the things I do, I only do tattoos that I want to do in my own style.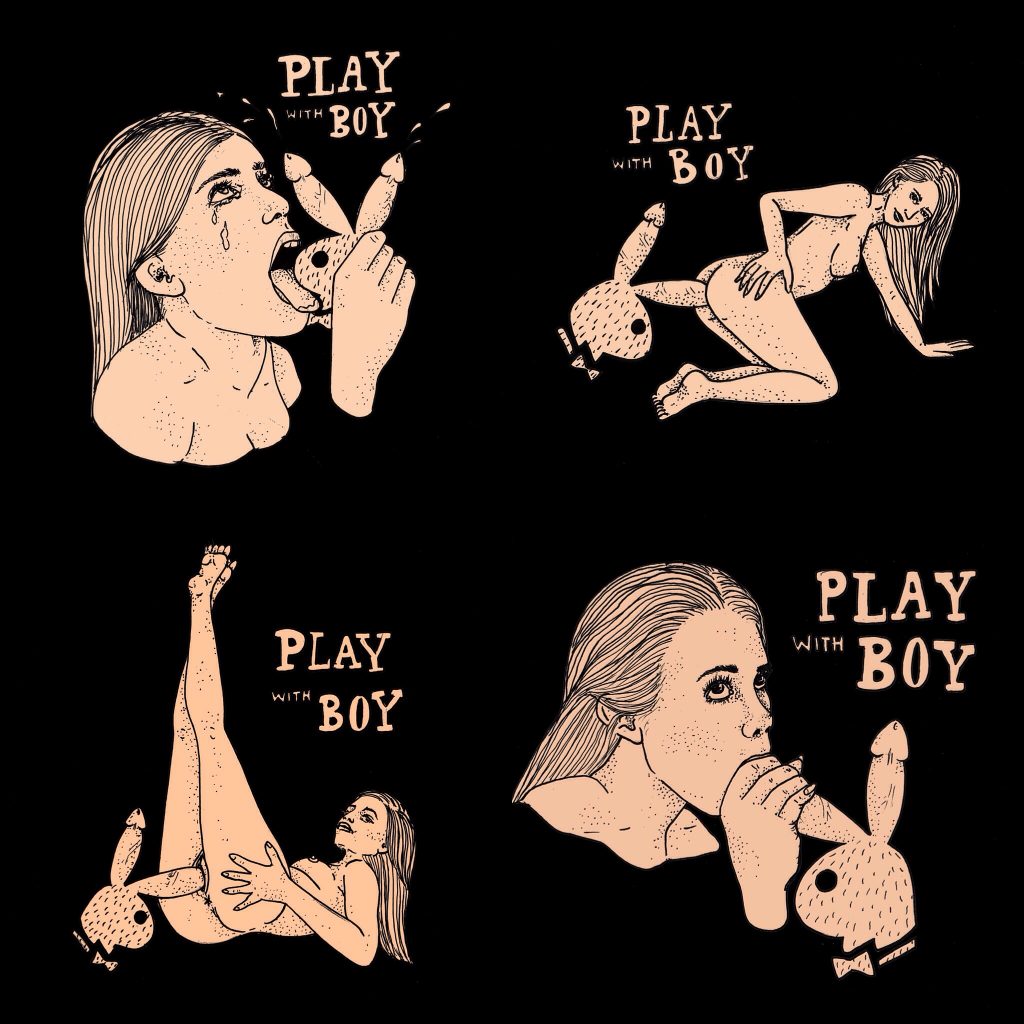 What inspires your drawings and tattoos? I love to draw and tattoo animal, devils and naked ladies. With my illustrations I try to be a little bit funny, so I'll think of funny things in life and draw that. My own body is covered in the things I love.