Fashion illustrator, Katie Edmunds from London, was inspired by Things&Ink magazine and created the original illustration (below) of blogger Yanin Namasonthi, who she has followed for a while and loves her style. 
We chatted to Katie about her artistic style, where she gets her inspiration and of course tattoos. Katie has also recreated a few of her favourite previous Things&Ink covers…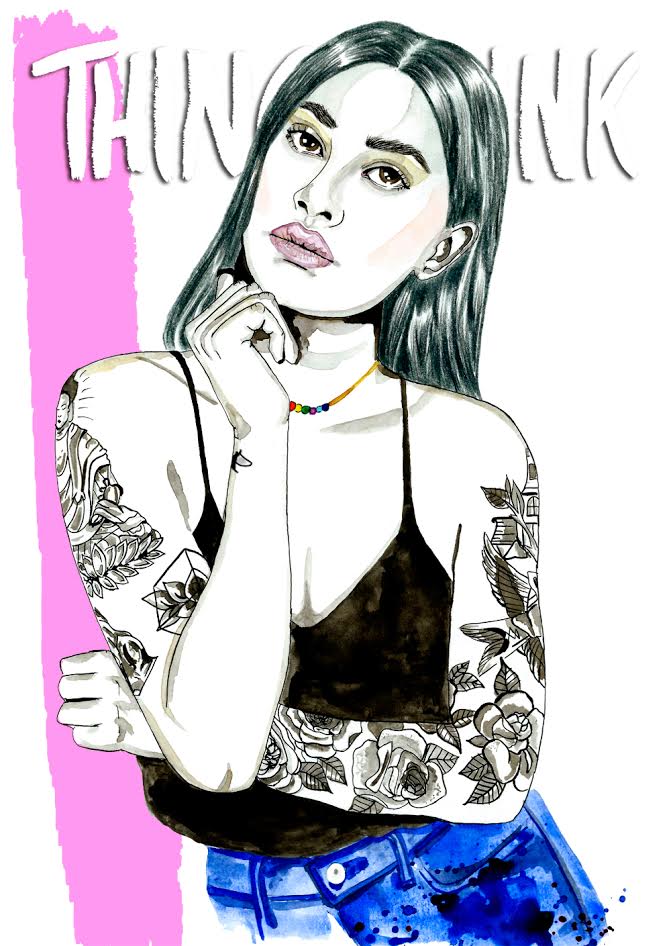 Do you have a background in art? Yes I've always chosen related art subjects through education and I've just recently graduated from London College of Fashion.
 How would you describe your style? I love illustrating people's expressions through portrait drawings. I have a realistic style, which I tend to juxtapose with playful, and colourful elements through use of watercolours, adding a raw quality to my work.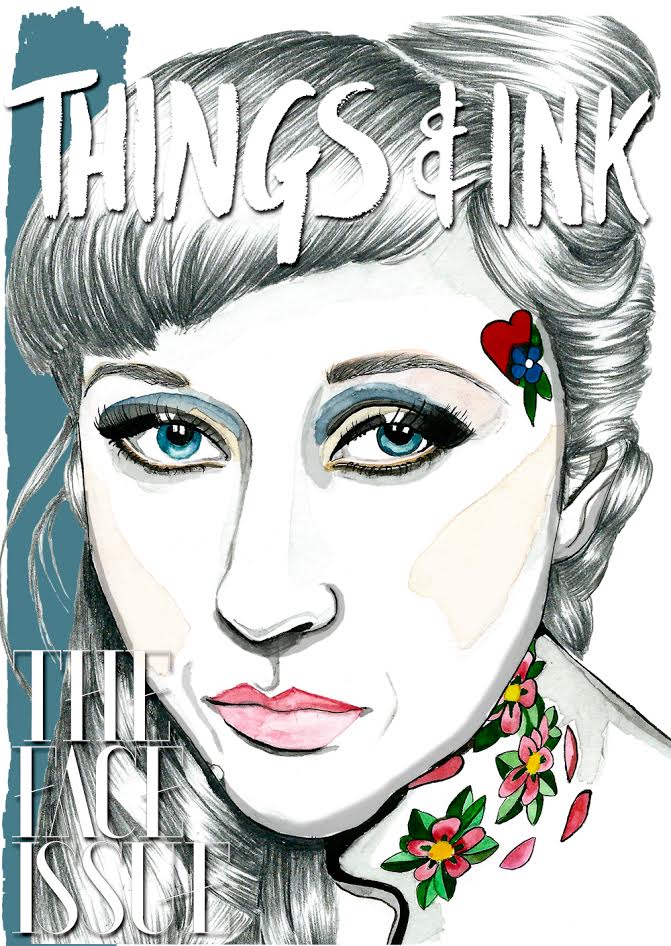 What medium do you use? Pencils and watercolour. I like the precision and detail of the pencil and the unpredictability and possibilities which stem from watercolour and ink on paper.
Where do you get your inspiration from? I'm hugely inspired by female empowerment. My illustrations tend to play upon women who control and employ power over the male gaze, but with a tongue-in-cheek approach.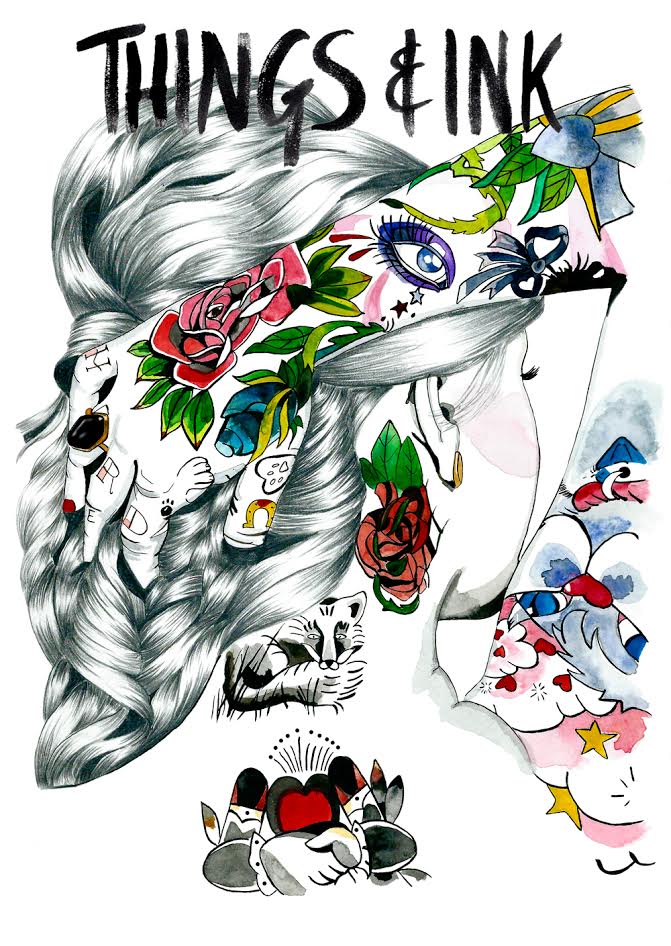 Do you have tattoos? So far I only have one, it was in the spur of the moment with my friend during St Patricks day in Dublin- a small celebration of a shamrock on my wrist. I keep illustrating different designs but as an illustrator I keep altering and changing what I want.
Are there any artists you admire? In terms of tattoo artists I really admire Keely Rutherford, like my own work hers is very colourful. I like her use of pastel colours and the way in which she translates that into tattoo art. I also like her fantasy aesthetic; it reminds me of Alice in Wonderland.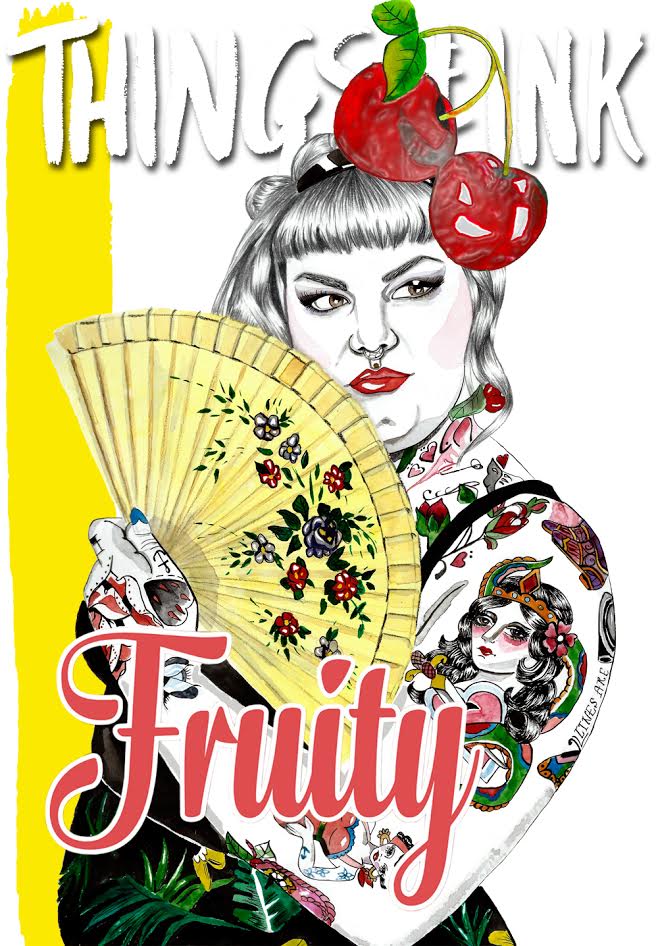 What drew you to Things&Ink? I was drawn to Things&Ink magazine as I feel it takes a look at both tattoos and the wider tattoo culture. Being an illustrator I really respect the artwork of tattooists so I love that it profiles the very best tattooists and shines a light on their illustrative skills. My work really focuses on feminist ideals so I was drawn to the strong women that are represented in Things&Ink magazine.
How did you decide which covers to draw? The first cover I chose to illustrate is my favourite of all the issues so far, issue 11 The Fruity Issue to me perfectly represents female empowerment. I love the bright and colourful aesthetic, which is something which I try to achieve in my work and I'm also really drawn to portraiture so I always tend to illustrate detail in faces.
Can people buy your art? 
Yes,  I also do commissions and can be contacted by email 
katieedmundsillustration@gmail.com