Asenet Ramirez founder of Corazón Loco, creates sugar skull figurines in Barcelona, she paints each unique pieced by hand. We chatted to her to find out where she gets her inspiration from as well as her love of tattoos…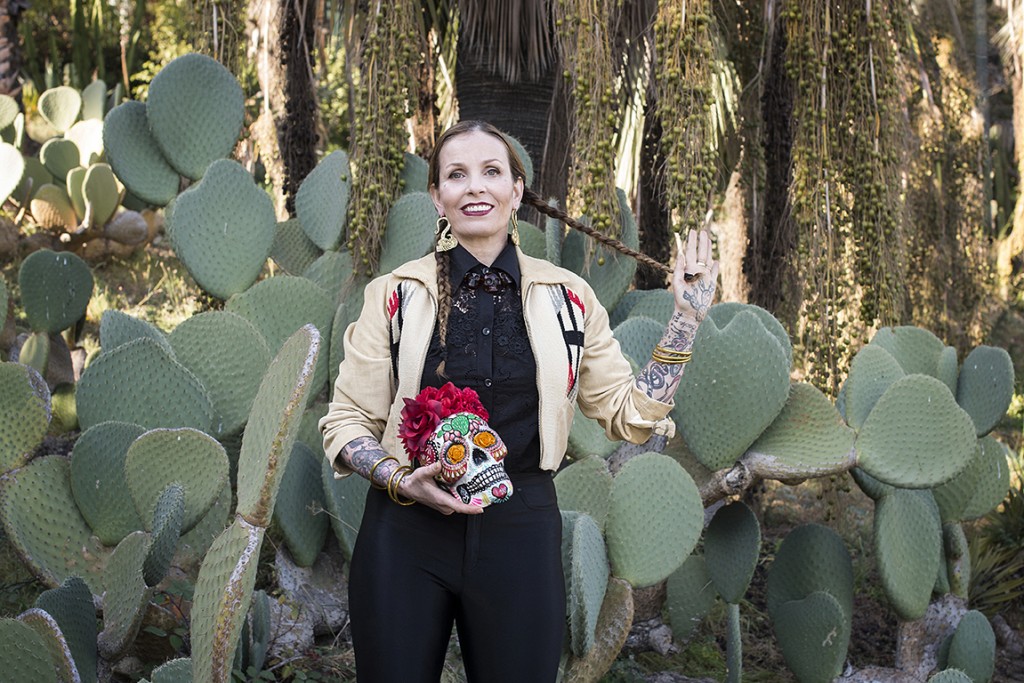 When did you first start making the skulls?  I started to make skulls after my first trip to Mexico. A year after my holiday I moved to Oaxaca in Mexico.
What inspires you? I love the people of Mexico, the colours, and the culture. This environment is the source of my inspiration. I'd say I'm an artisan, all of my work is related to Mexican folk culture. I'm naturally curious about different ways of life and I love tattoos. I'm also inspired by the work of people I admire. While I'm working on a skull I'm think about the next one,no two are alike!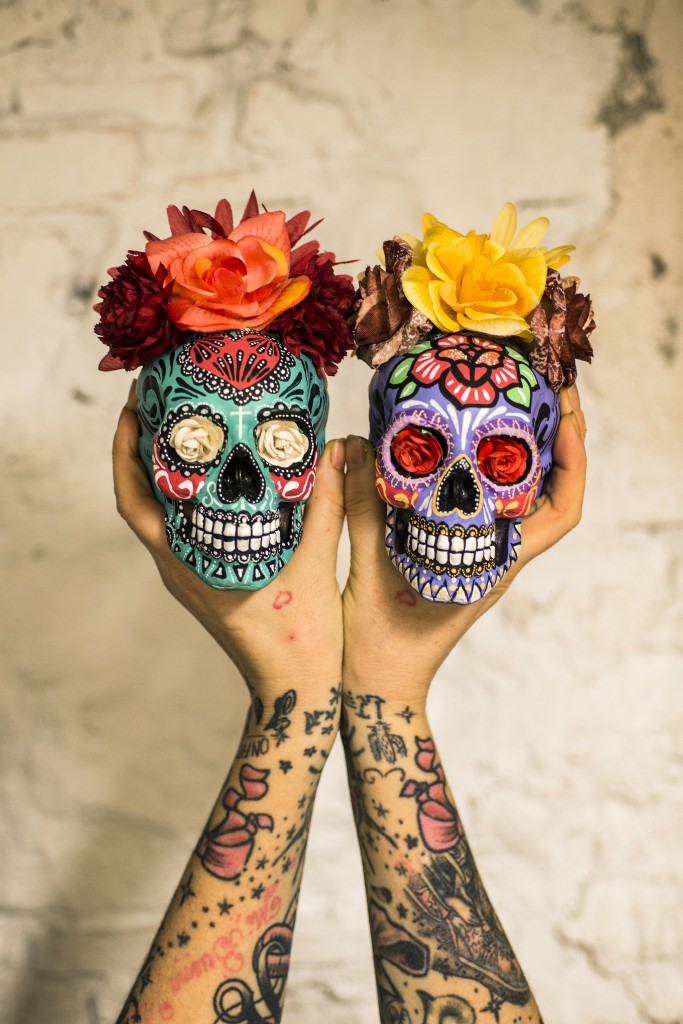 Where can we buy them?  People can purchase a skull by contacting me on Instagram, Facebook, or by email (corazon.loco.la@gmail.com). I also have stands at tattoo conventions or come and find me at  LTW Tattoo Studio in Barcelona. I make different size skulls, headbands, dolls, altars, tote bags and t-shirts .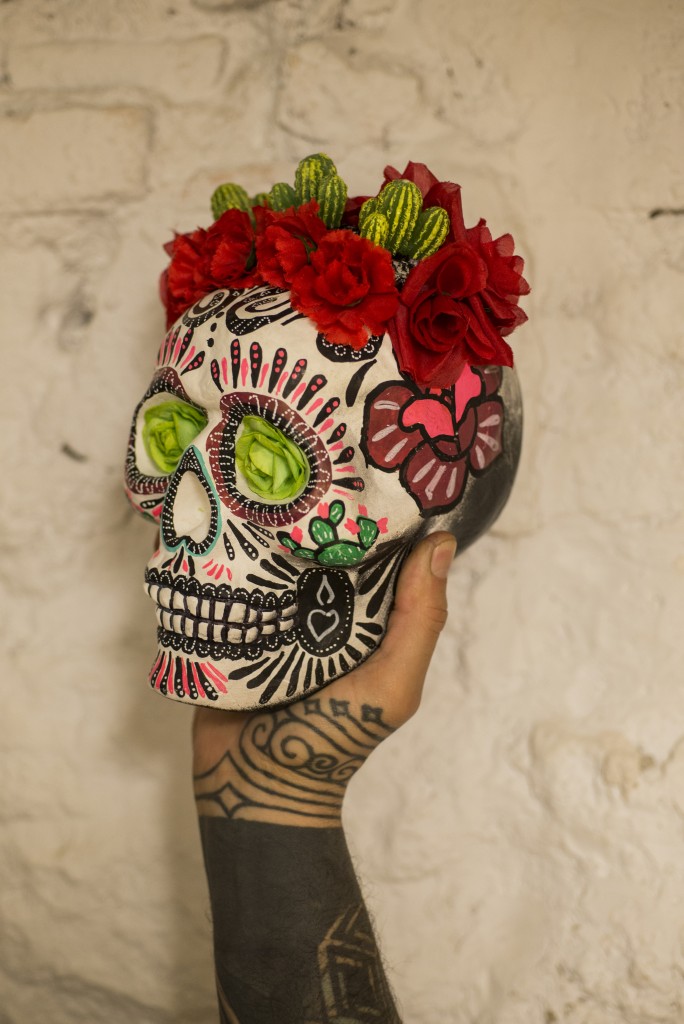 When did you get your first tattoo and what was it? I get my first tattoo in Bugs Tattoo London 26 years ago, It was and ace of spades with two skulls. I look at my tattoo and remember being in the moment and the joy I felt.  I love everyone of my tattoos, and the memory of all of them.
Do you have any future plans to get tattooed? There's always a tattoo in progress…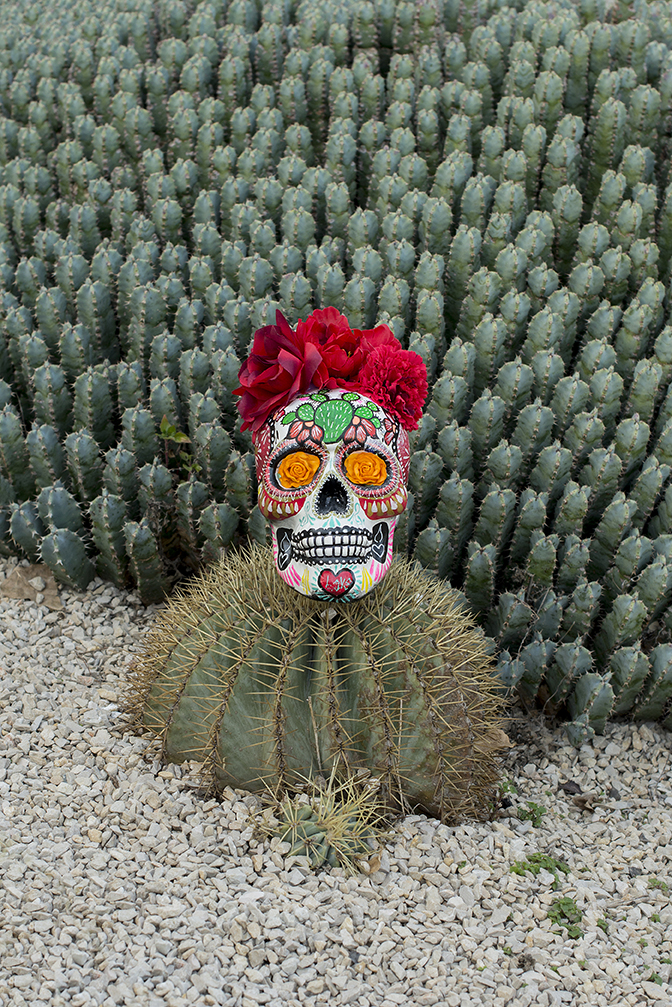 Pictures were taken by Pol Vila and make up by Andrea Alvarez