25-year-old Brit is an illustrator, writer and musician from London. We chatted to Brit about her dark gothic archaeology inspired drawings and her tattoos…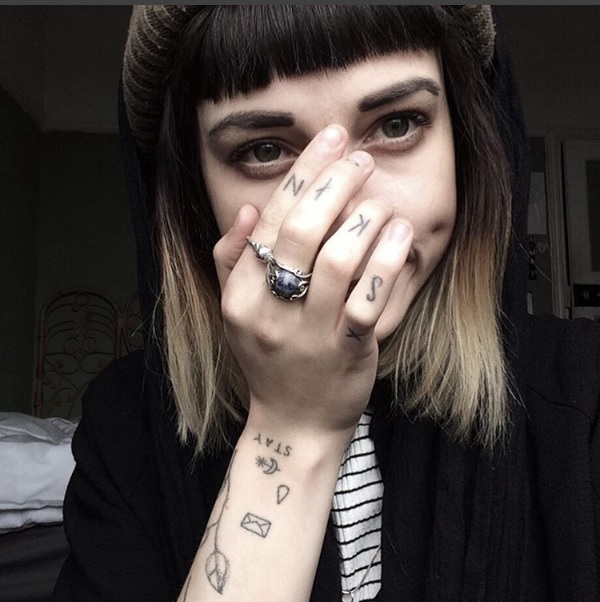 Inspired by Things&Ink Brit created this self portrait just for us…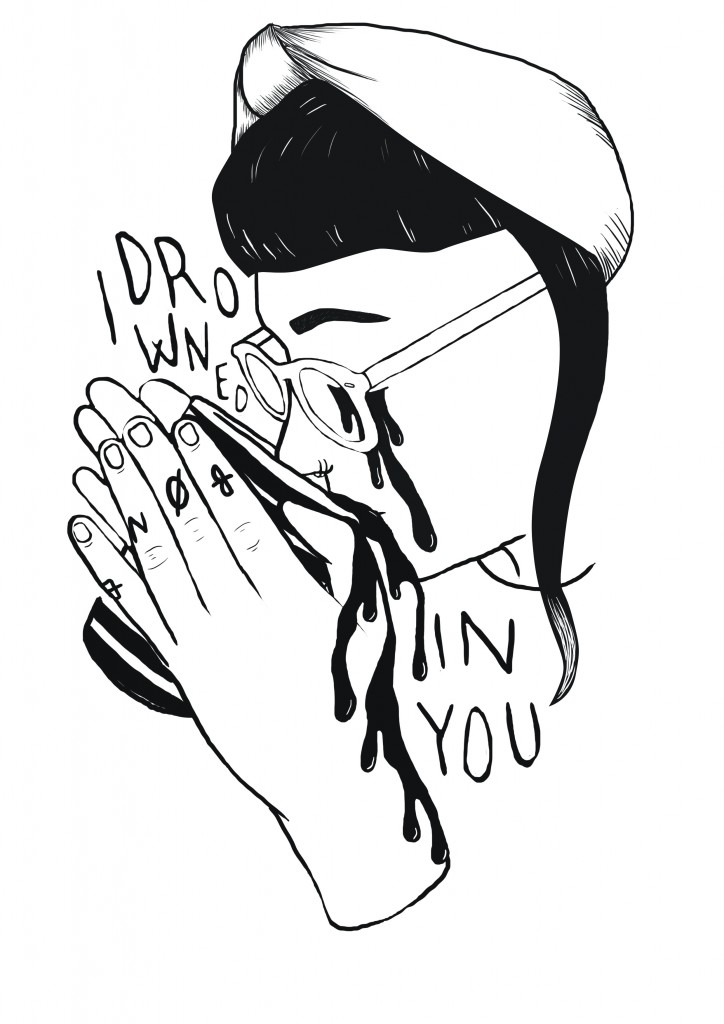 Do you have a background in art? How and when did you start drawing? I don't have a background in art at all, I began drawing at university when I was studying archaeology – In the labs we had to draw the artefacts and bones. It was there I noticed that my drawings were good and not going so badly.  I then graduated and moved to Amsterdam to do an MA in archaeology and I started drawing for an hour a day and thought, this is much better than being in a library studying. So I didn't do the MA and continued drawing instead!
What inspires you? Being an archaeologist inspired me the most because I spent years researching the human psyche and behaviour throughout time. My speciality is death and burial, and I guess that often comes across in my art work. I also love poetry, which inspires my art quite a lot and along with every illustration, I write a poem.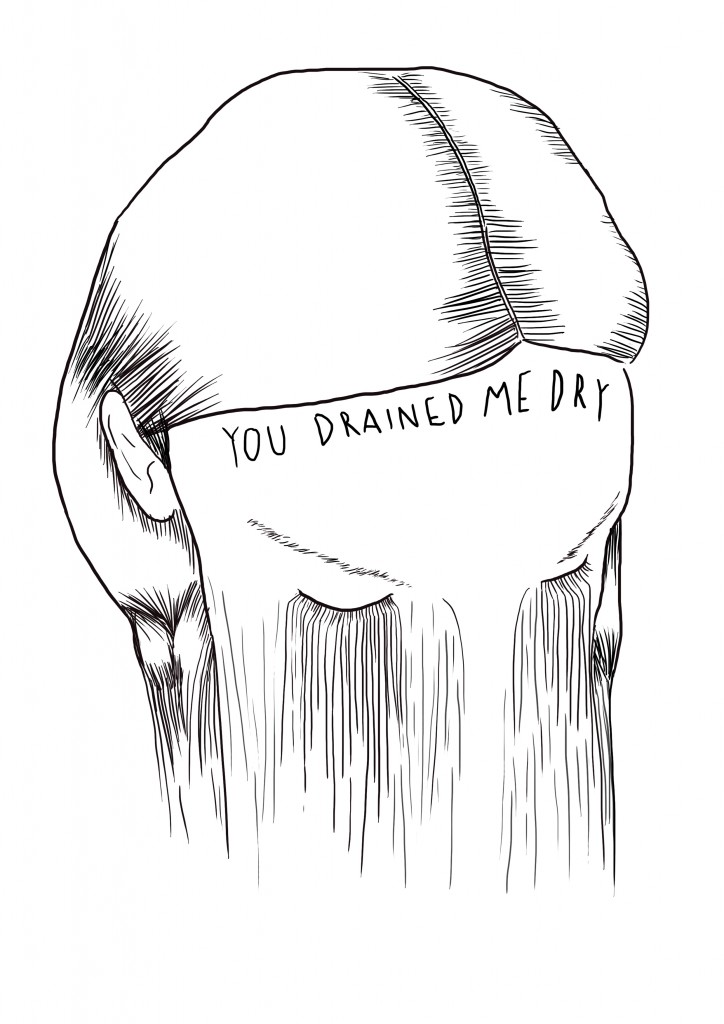 What medium do you use? How do you create each piece? I use both digital and non-digital. I love using fine line pens and Indian ink to create my work. I like things to be imperfect because that way you seen the human in it.
What kinds of things do you draw? Usually I will draw people, disembodied limbs, plants – anything really. I almost always draw around a poem or song I've written, to give some visuals to my other artwork in my music and writing. I like it all to be one big art piece – audio, visual and written.
Describe your style? Tailored, black, kind of like an old fashioned 1920's boy!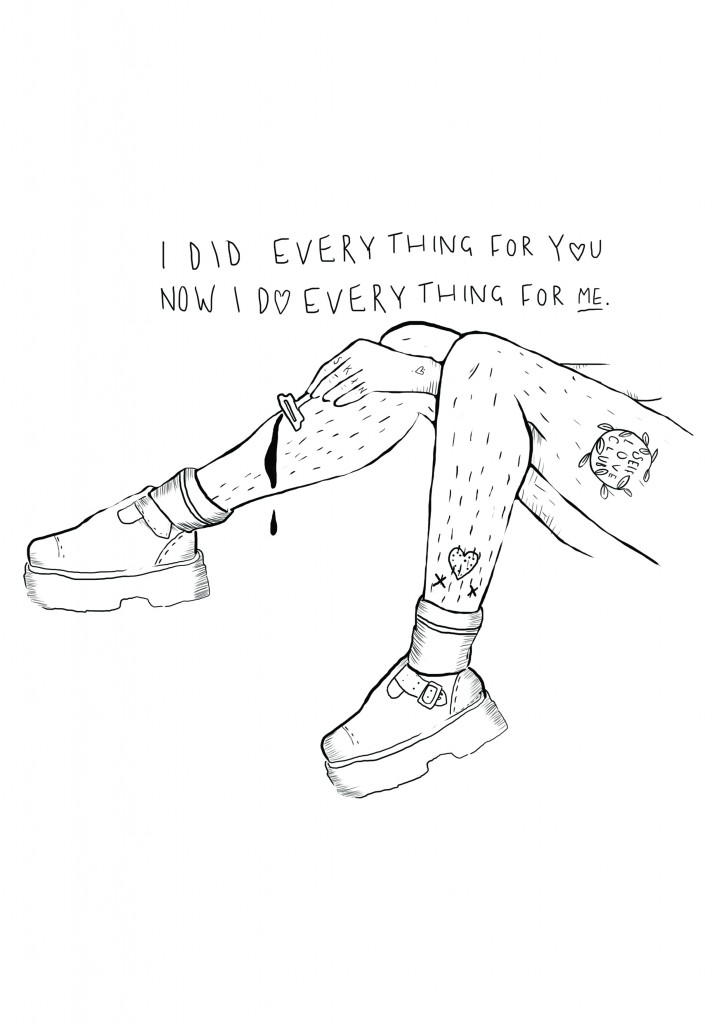 Do you admire any other artists, do they influence your work? I usually admire artists whose work is nothing like mine! It's nice to clear my head of anything remotely like my work now and again, so I really like the work of Gordon Armstrong and Robert Saeheng they're really great. But I also like old school artists like Patti Smith, her word work really inspires me in my own poetry and in-turn in the art I create around the words.
Can you tell us about your tattoos? I don't have too many tattoos, definitely under 30 but most of them I love, even though some of them are definitely bad prison style ones. I have some plants, pinky promise hands, trouble making pigeons, dead fish, skulls, love letters, words. Everything! My first one was was just a small one on my foot in Hebrew, nothing too interesting!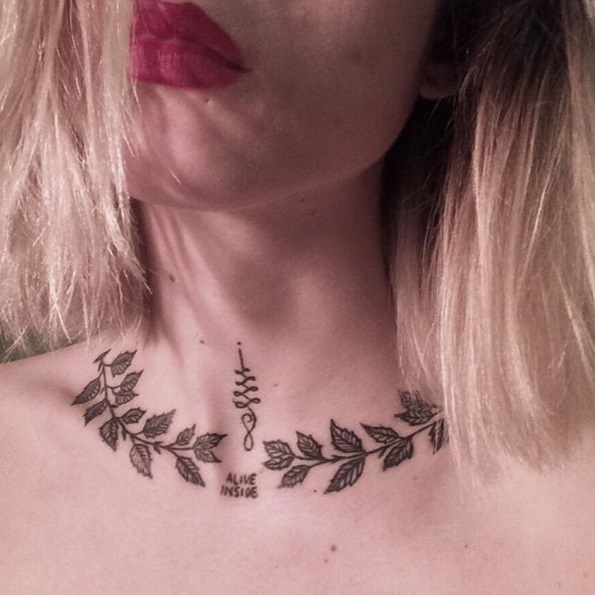 How do tattoos make you feel?
My tattoos mean a lot, I'm sure a lot of people say that. Because most of my work is visual, it's a way that I express myself, so I really do try and add some depth to the things I get tattooed! But sometimes you have so many tattoos there's only so much meaning behind all of them – some don't mean a whole lot, but there's always a good memory behind getting it tattooed.
Do you do commissions? I do commissions, I do ink originals and screen prints for sale on my shop, but I also do a lot of album cover work, tattoo designs and logo designs.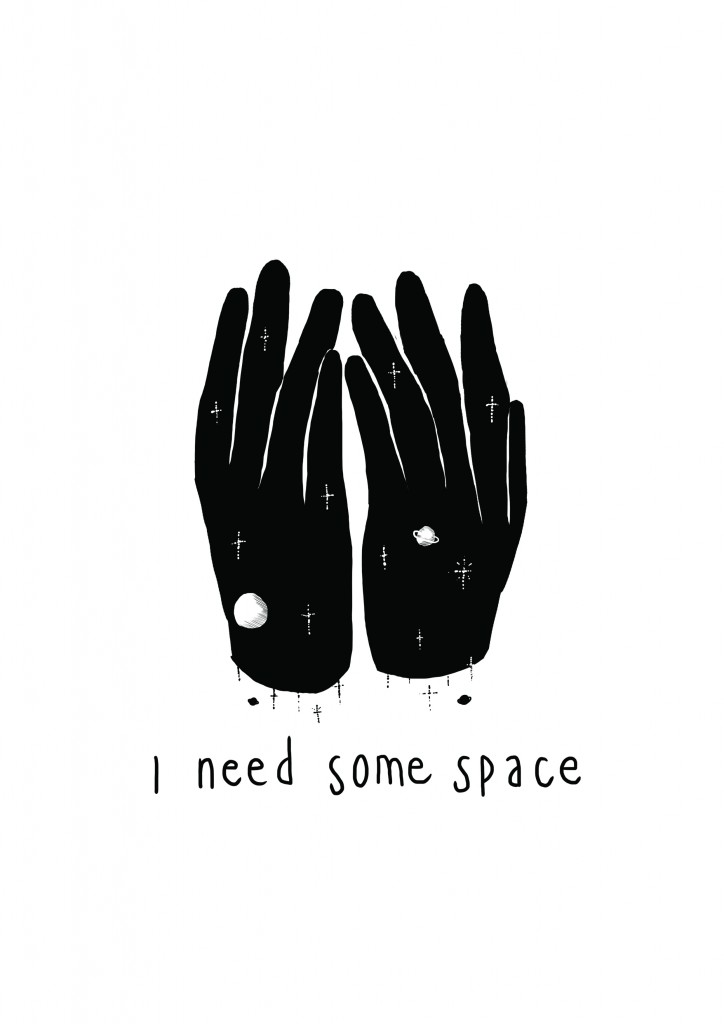 Where can people buy your art? They can head over to ohbones.com and find my shop that way, I will be stocking up for the summer soon, so there'll be some new T shirts and badges!