Our editorial assistant Rosie attended the second ever Blackpool Tatcon  held at Norbreck Castle Hotel in Blackpool last weekend. After entering a competition on tattoo blog Inkluded's Facebook page, Rosie won free Sunday passes. Here's what she got up to on the day…
The convention ran for three days beginning on Friday 14th- Sunday 16th August. I travelled to Blackpool, somewhere I have never been before, on Sunday the last day of the convention. The venue was a castle shaped hotel right on the sea front and was home, for the weekend to over 100 tattooists and traders. The convention hall was made into corridors from the tattoo booths and there was a stage at the front to showcase the entertainment.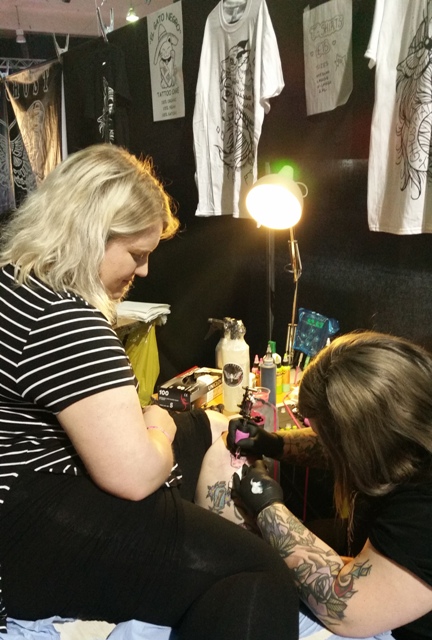 Rosie getting tattooed by Emily Dawson
I didn't plan to get tattooed at Blackpool as I was there to blog Things&Ink and see the sea. But at conventions it is so hard to resist with everyone around you getting tattooed! The lovely Emily Dawson, owner of Holy Ghost Tattoo in Rotherham, created a cute cactus for me inspired by the art of Anne Knispel.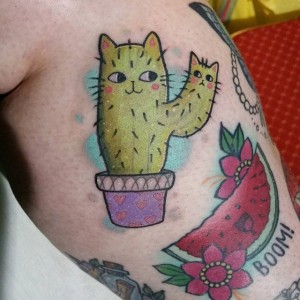 The convention was packed full of tattoo artists demonstrating a wide variety of styles from traditional hand poked to realism, to watercolour and neo-traditional. There were artists from all over the country and many that I had not seen before. I love going to conventions and discovering new artists, styles and ways of doing things. As I am from the Midlands it was great to see so many artists from the North of England that I admire and follow on Instagram.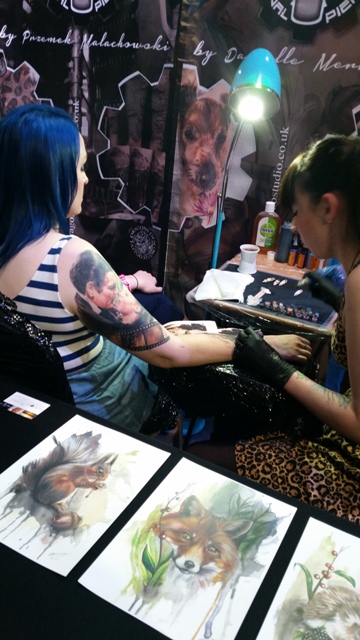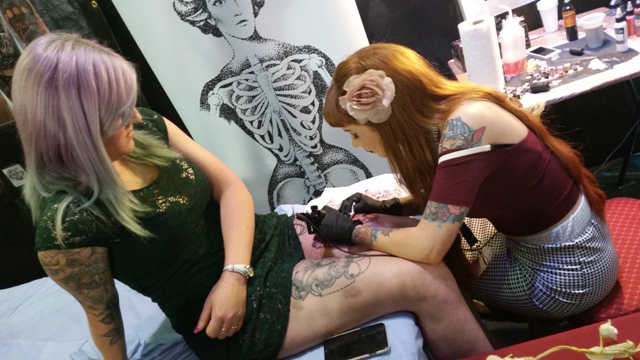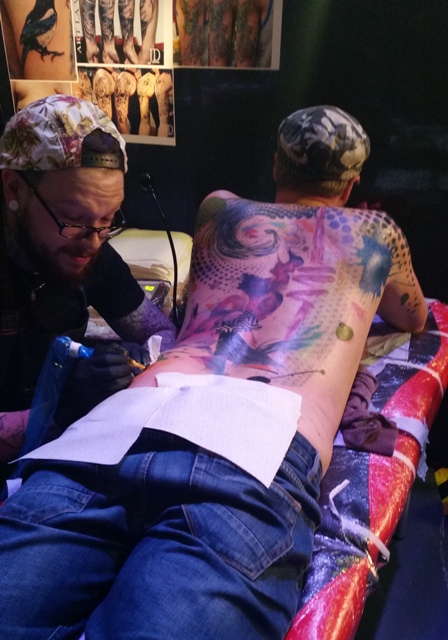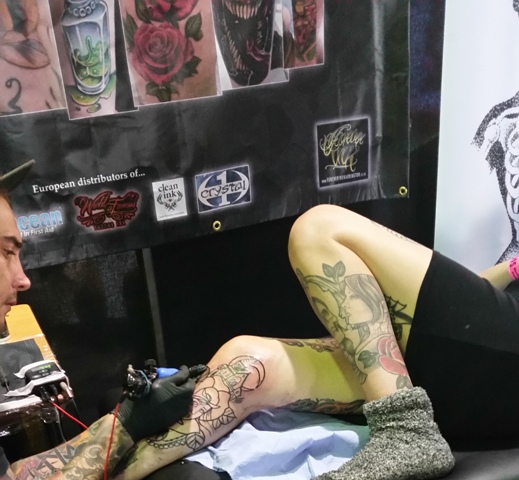 Similar to many conventions the entertainment focused on burlesque performances, live bands and acts such as sword swallowing. Many tattooists commented that the music was far too loud, I had to agree as I was shouting when introducing myself to artists.
There were also awards at the end of each day for categories such as best apprentice, best small colour and best of day. These are a great way for artists to showcase their creations and be praised for their work.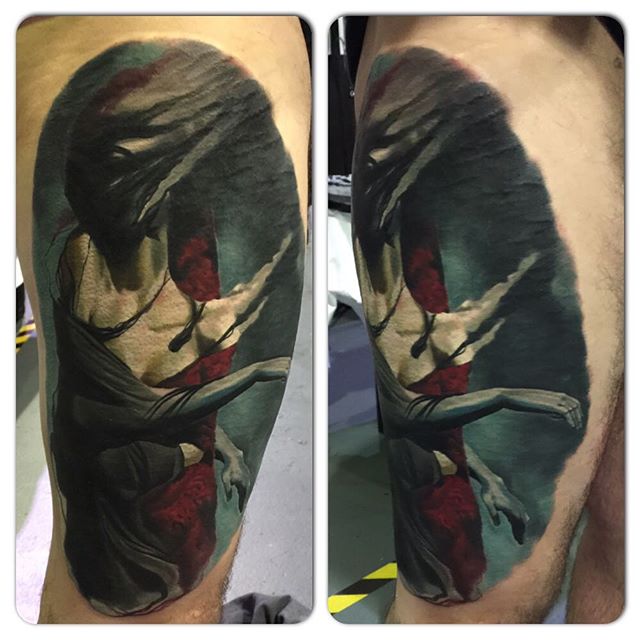 Jakub Hendrix won Best Large Piece on Sunday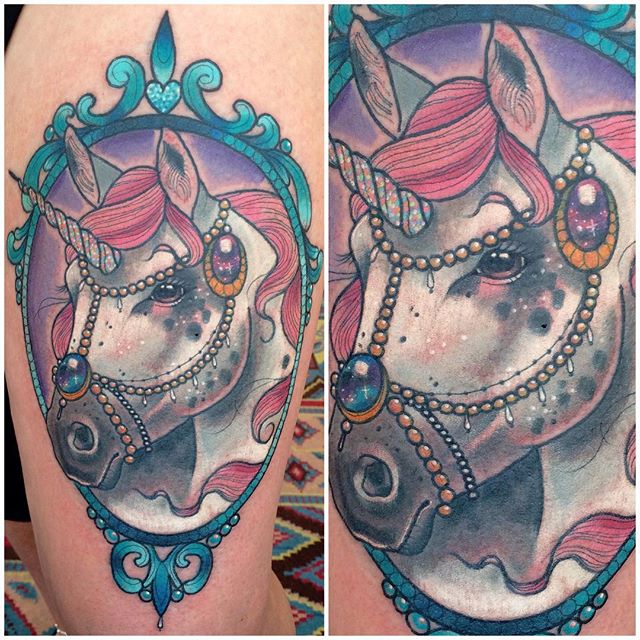 Ashley Luka won second place for Best of Sunday
There was also the Banana Ink stand, who were also at Liverpool convention, where convention goers could have a go at banana skins. The aim being that people will see how hard tattooing really is and the skill needed to do it, but I wonder if it will encourage people to buy a machine and have a go at creating tattoos at home?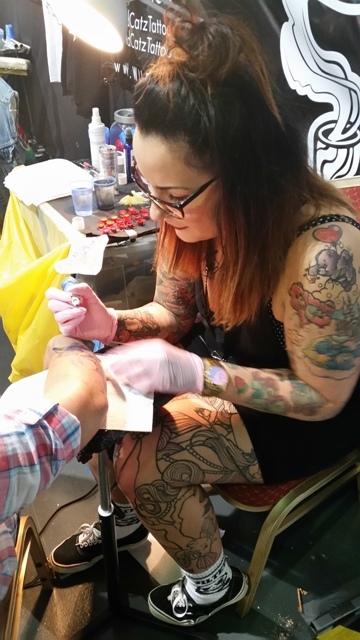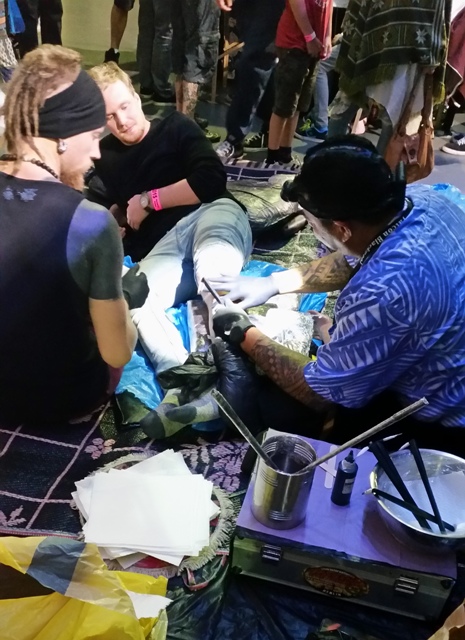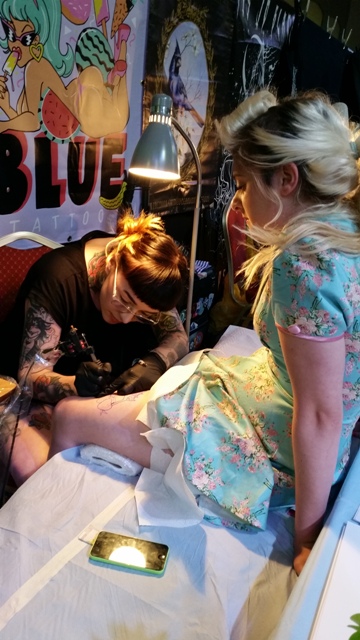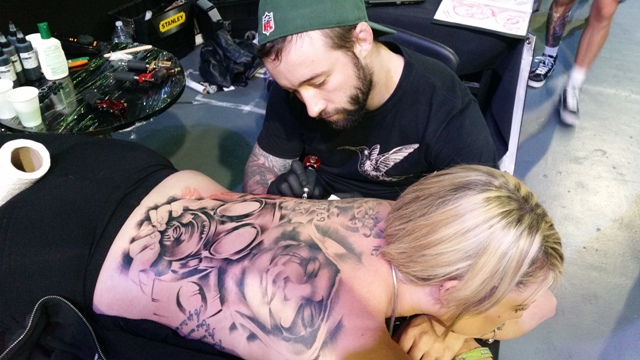 The organisers held a charity auction which not only had items gifted from the traders, including a taxidermy chick on a skateboard but also one of a kind art pieces. The conventions organisers prior to the event had sent artists skulls in the hope that they would decorate them in their own style. The most popular being an bio mechanical skull with a working camera in one of its eyes. All the proceeds went to haematology and Leukaemia charities.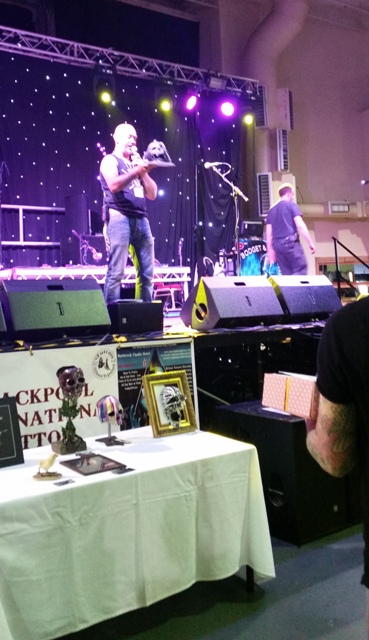 This is only the second year of Blackpool Tatcon, it is a really young and new convention, so I'm really excited to see what the convention has in store for next year…