Amy Rose is a 29-year-old artist from the Cotswold, who creates soft pencilled botanical art in muted tones. We chat to Amy about what inspires her and her tattoos, and she created the piece Winter's Hand just for us…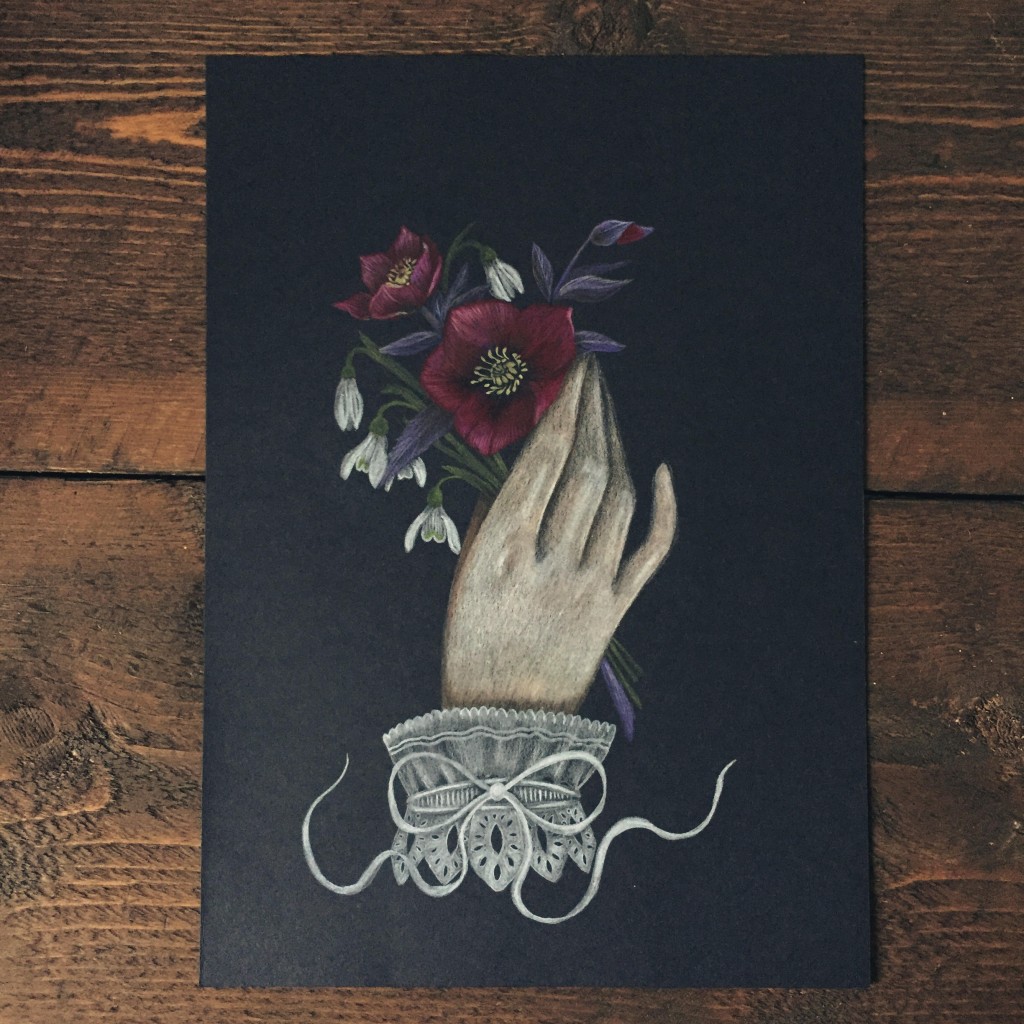 Winter's Hand 
Do you have a background in art? The only art course I have done is a Btec national diploma in Fine art when I was 16 and I had no idea what I wanted from it. I have been drawing from a very young age and haven't stopped ever since.
What inspires you? Mostly I am inspired by botany and the natural world. I am also a trained in florist, so my flower knowledge helps me when I am looking for botanical inspiration. I also get inspired by objects that I collect which can be anything from antique books, framed moths and bugs, bones and other curiosities like that.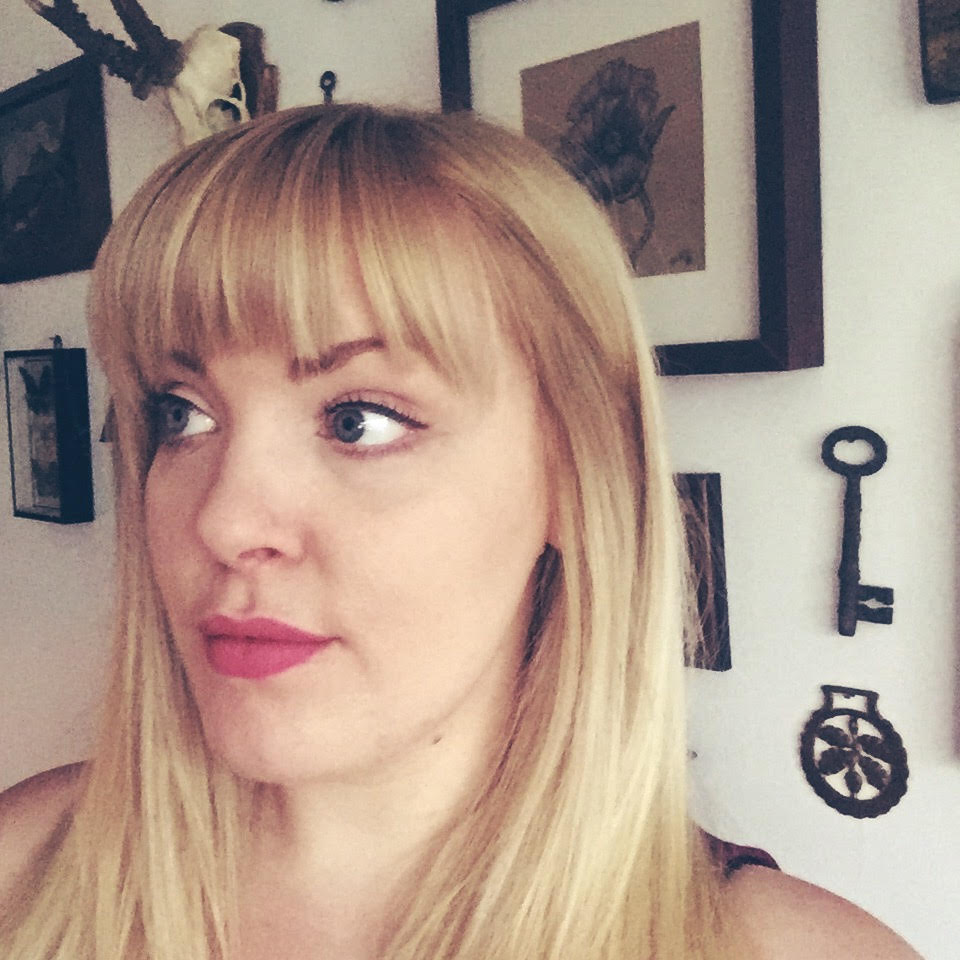 What do you like to draw? Anything botanical, animals, insects and oddities. I usually spend hours reading up on certain plants, flowers or animals and finding out about natural habits and behaviours  before I start a piece. I have a big collection of natural history books and botanical books that I have collected and inherited from my grandad that keep me inspired.
What medium do you use? I use coloured pencil on coloured paper, normally soft prismacolor. I also like to use black ink but find that with botanical work it looses certain elements when you don't use colour.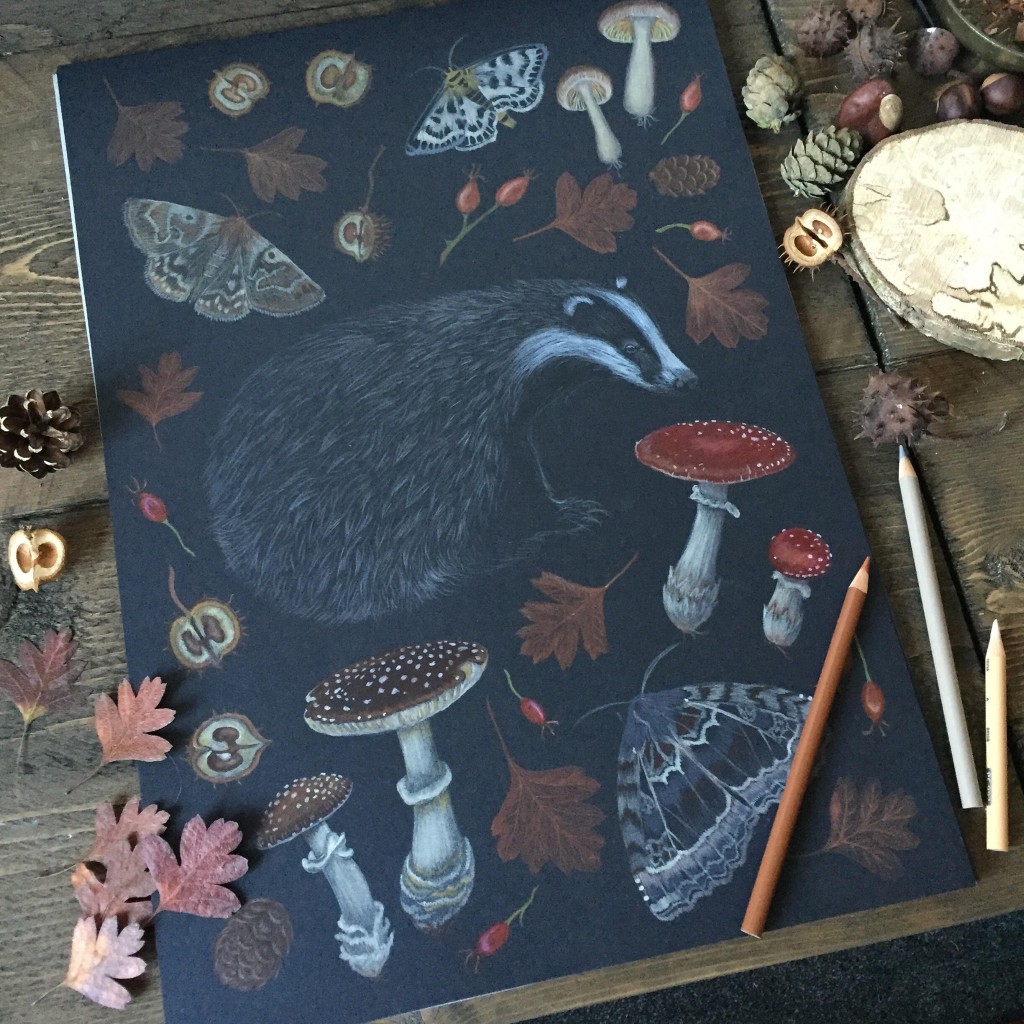 Where can people buy your art? I have a shop on Etsy.
Do you have any tattoos? What do you think of tattoos in general? I only have five tattoos so would love to add to them in the future. I love tattoos, I love how diverse tattoo culture is and how it keeps evolving, there is so many different styles my favourite being botanical black work.