20-year-old Gem Carter works at Stay True Tattoo in Ashburton Devon and creates beautiful lady faces and tattoos inspired by nature. We chatted to Gem about her developing style and love for traditional tattooing…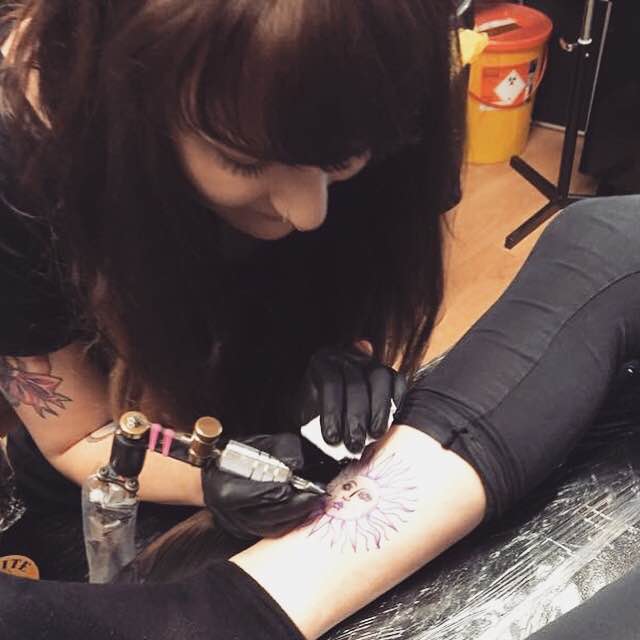 When did you start tattooing? March 2014
What did you do before, do you have a background in art? I went to art college and I worked in graphic design for a clothing company for a little while. I tried commission drawing for a bit, but I was never sure about any of it. I had a strong art influence from my family too. I always wanted to do something artistic, but for a while I just wasn't sure what. Tattooing is the only thing that's really kept me interested!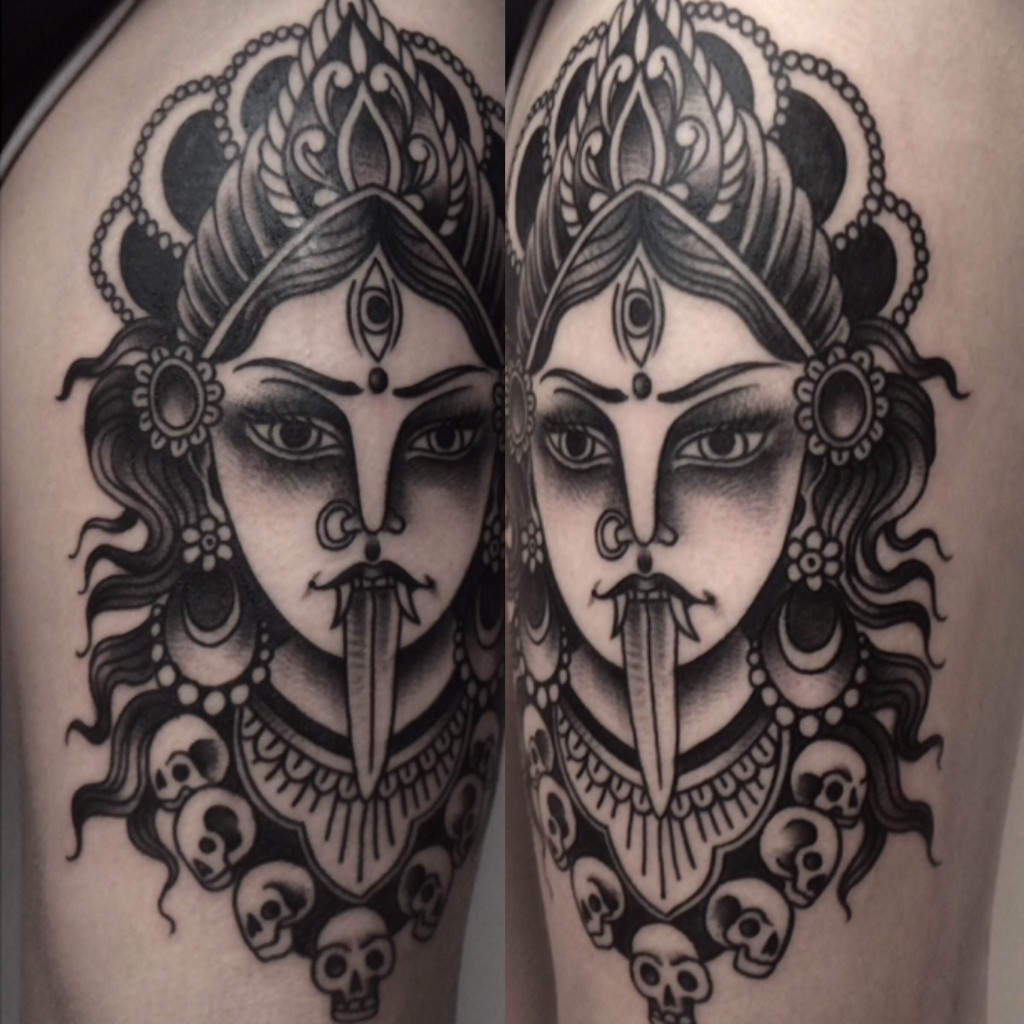 How did you get your apprenticeship? It was luck really. I was sort of looking for a while but was in no rush as I was quite happy to do the uni thing. On the off-chance I sent an email to a shop who had an artist leaving and wanted an extra pair of hands to help out. He liked my work so took me on as an apprentice, I quit my foundation course and started my apprenticeship a few weeks later.
How would you describe your style? People ask me all the time and I never know what to say! I started in a small shop in a small town where I literally couldn't afford to turn down any of the work that came in so I quickly had to pick up a lot of different styles. That's stuck with me and I still do a bit of everything. So style wise I'm not sure, but subject matter wise, I love anything floral, animals, anything vintage, lady heads, all the good stuff. Oh and disney! Lots of disney.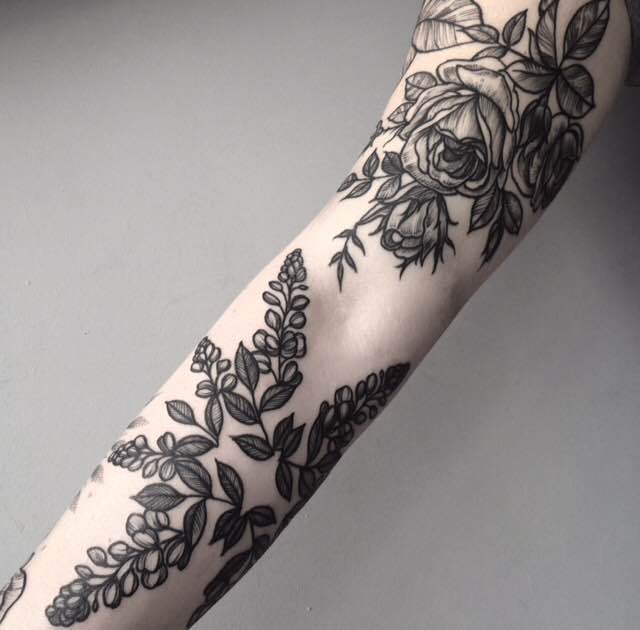 Lately you have been tattooing mainly black and grey, is this what you want to focus on? It's just what people seem to want. I love the etching type stuff and it's a style I'm really comfortable with, I love working in black but I wouldn't want to limit myself. So many artists have such distinctive styles and I just think how do they do it?! If I focused on one thing I would never have any work! Hopefully one day I'll find something I can easily do forever, and that people recognise and specifically come to me for. (Watch this space!) If people come to me because they like my black work then that's really awesome, but at the moment I'm happy to do everything, and try to improve in all areas.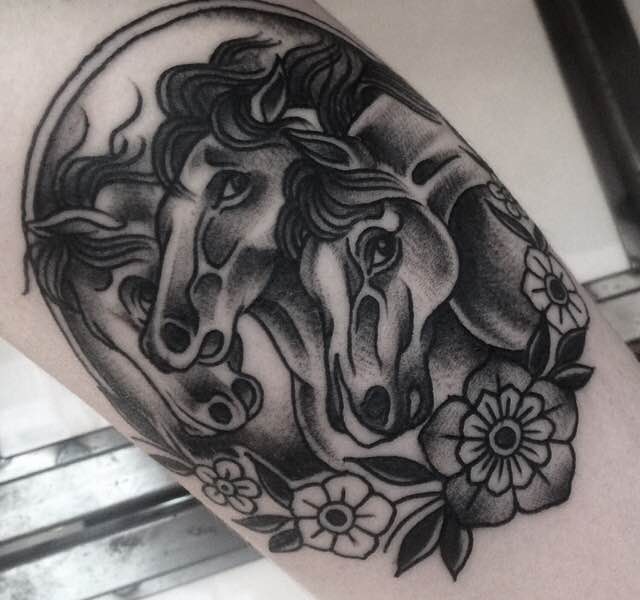 How would you say your work has developed? I started off pretty timid and scared of challenging myself. I'm so thankful that I was able to move to my current studio, it's a great environment and I feel more inclined to just give everything a go. I've learnt a lot. I think my work is more grown up because of it. I hope so anyway. I've still got a long way to go before I'm properly happy with everything I do but it's nice to be slowly getting there!
What inspires you? Nature, plants and animals mostly. I'm so lucky to live where I do and be surrounded by these things every day! I love old books and vintage illustrations. I take huge inspiration from all the artists I follow too. It's this constant stream of awesome tattoos and artwork, it's amazing if you're having a down day and need some motivation.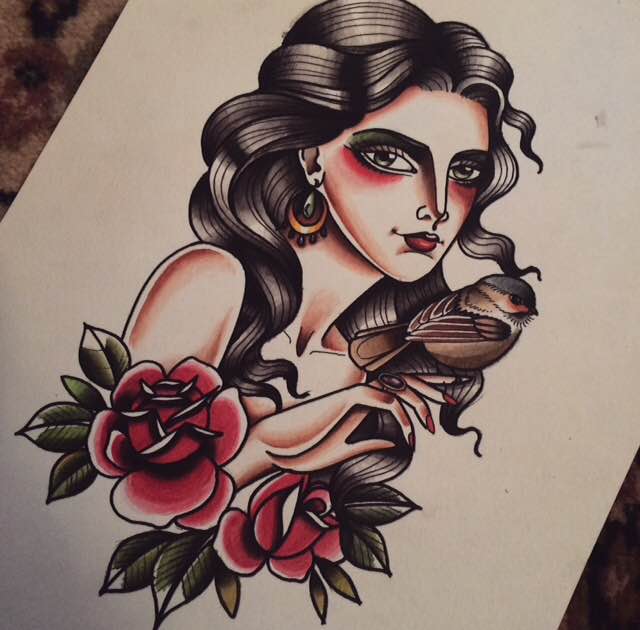 What would you like to tattoo or do more of? I always enjoy traditional, I don't get to do enough, so it would be fun to do a bit more. I've also only ever done one full back piece which is still a work in progress, and only a small handful of sleeves, so I'd love to do some more large scale work. If that fails, just girl faces and animals please!
Can you tell us about your own tattoos? I have a few from local artists, a couple of ropey self-made ones, and a few from artists I've travelled to see. I wouldn't say I really regret any but it's definitely a weird mix match of stuff. I started off just getting tattooed for the sake of it, it's only been in the past year or so I've actually travelled around the country to go and collect pieces from artists I love. I got tattooed by Guen Douglas this year and it's honestly my favourite thing I own! I don't get tattooed that often, it's so difficult to find the time, but I'm in no rush to get covered, if it takes me 20 years then that's okay.