Are you superstitious?
So tattoo shops have a tradition of celebrating Friday 13th by offering lucky (or maybe unlucky) tattoos from a sheet of flash for £13 – you can also give an optional £7 tip if you like. (I think some shops might charge £30 now – times are tough!)
Unfortunately, I am on holiday with some family friends, so didn't manage to get myself a Friday 13th tattoo, but here is a selection of yours…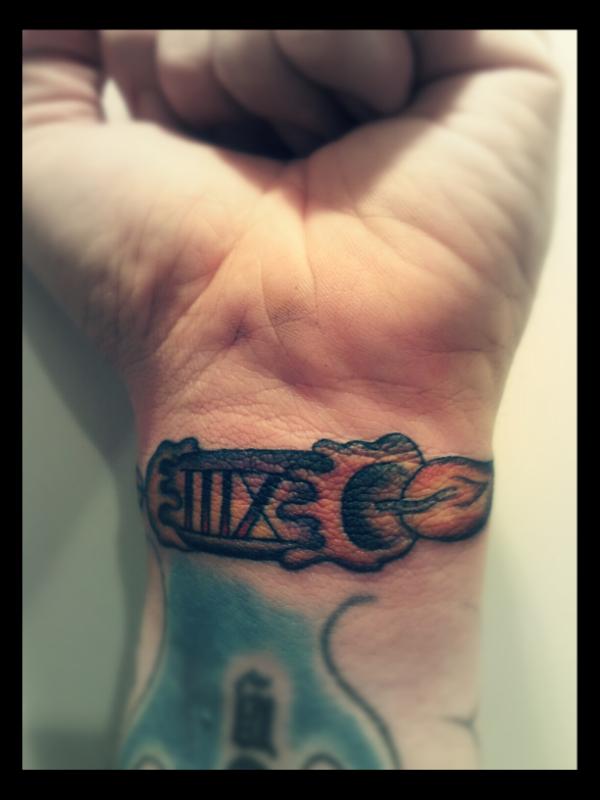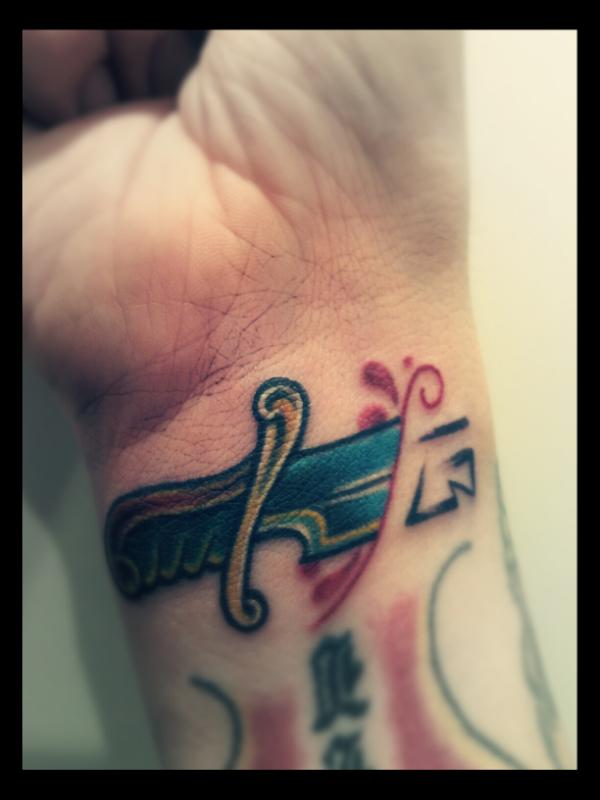 My Twitter friend, Daniel Vane aka Grandmaster Tash, was a little greedy and got himself the dagger (by Julia) and the candle (by Naresh) from Flamin' Eight, in Kentish Town, London.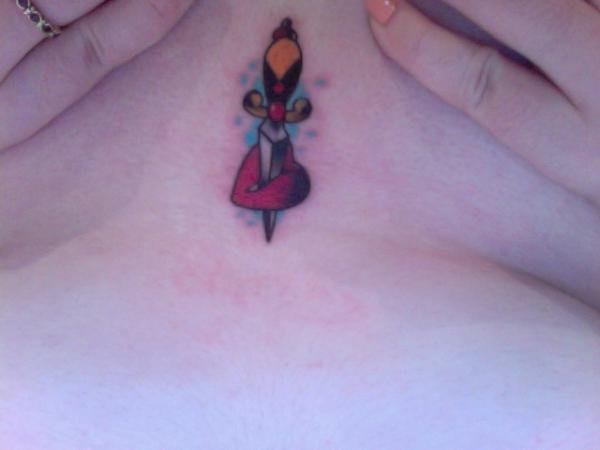 I love this little dagger – it's on Bethany, who runs one of my favourite blogs ever, Arched Eyebrow. She got it done at The Circle, London. And picked from the sheet of flash below by El Bernardes…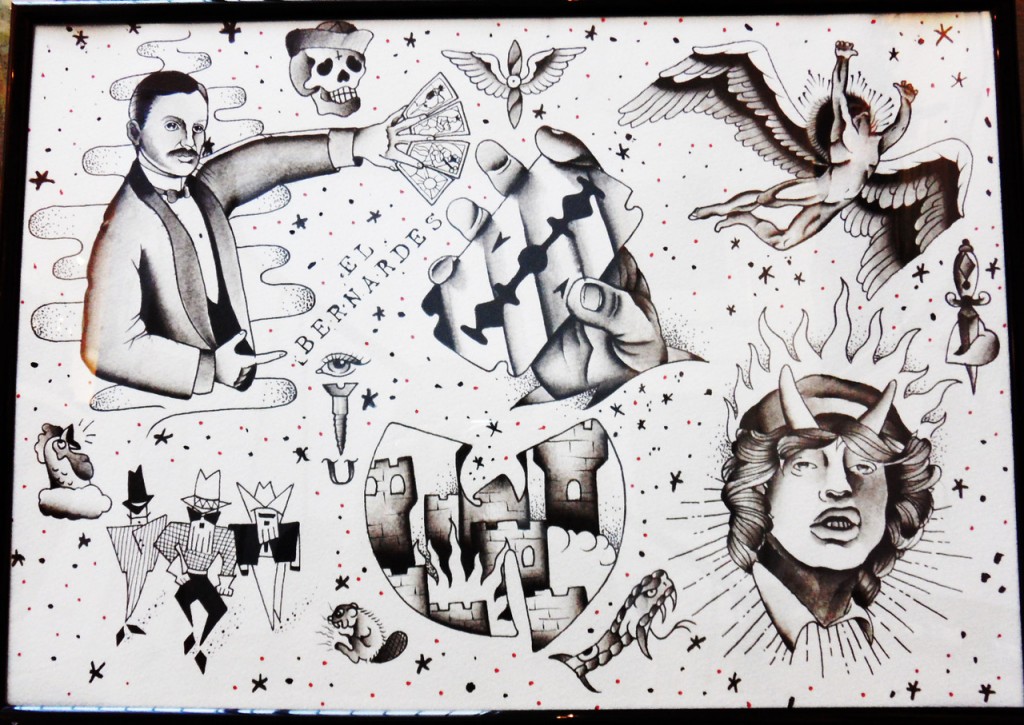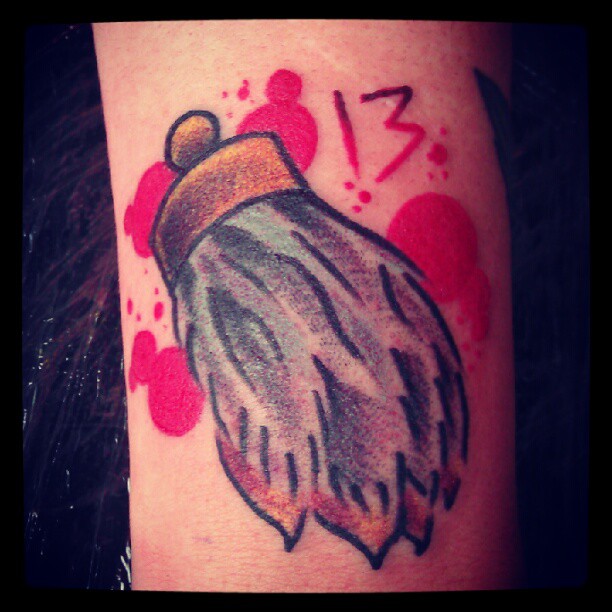 Lucky rabbit foot, by William Corvidae Sparling, who works at Exile Tattoo, Benfleet.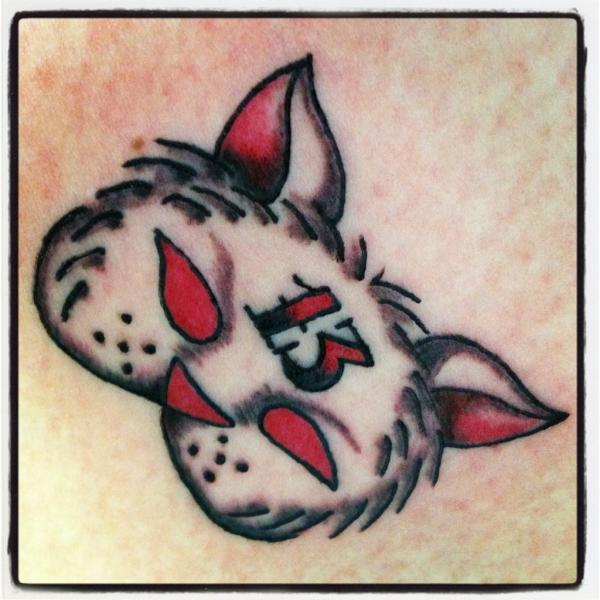 Friday 13 cattoo
This little cat is on Lou LaLa, she got it done at This Old Skin, Wymondham, Norfolk.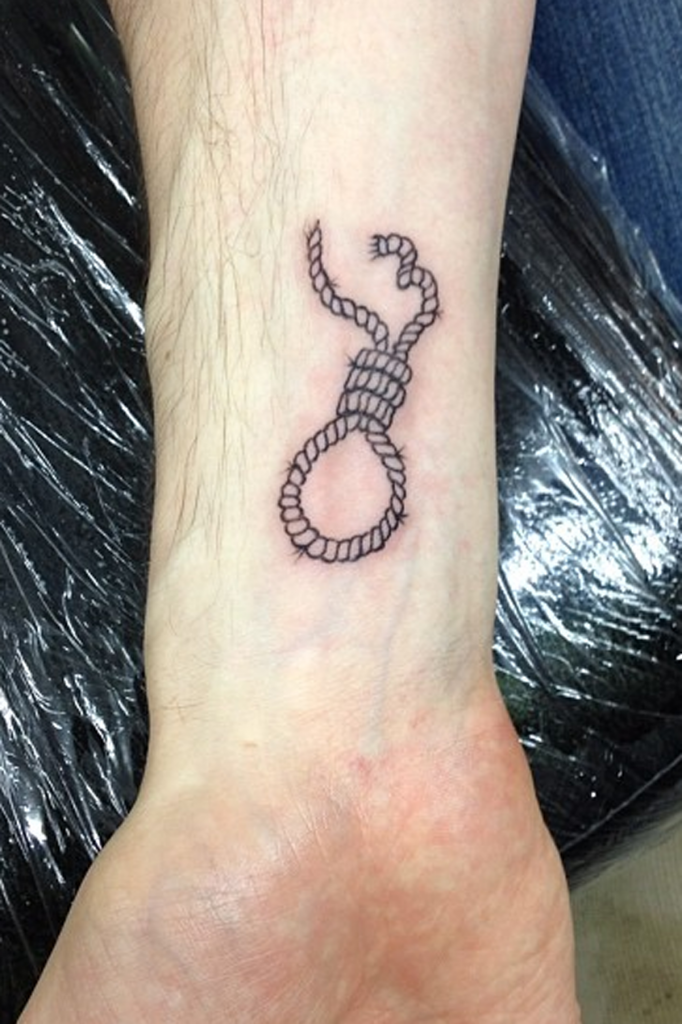 Noose by Scott Move, Haunted Tattoo, London.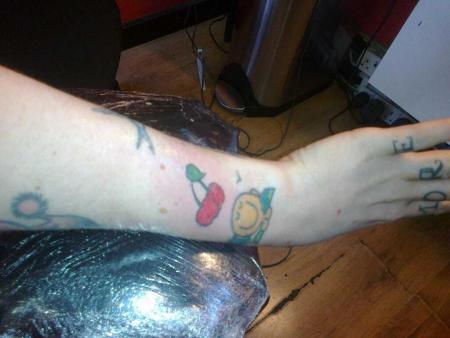 These cherries are on the lovely ReeRee Rockette, who runs Rockalily Cuts. Tattoo by Stewart O'Callaghan, tattoo apprentice at Prick Tattoo, London.