As you know, we are kewpie crazy here at Things&Ink… so here's a little history about the kewpie, first published in The Love Issue of Things&Ink #3.
Words by Kelli Savill.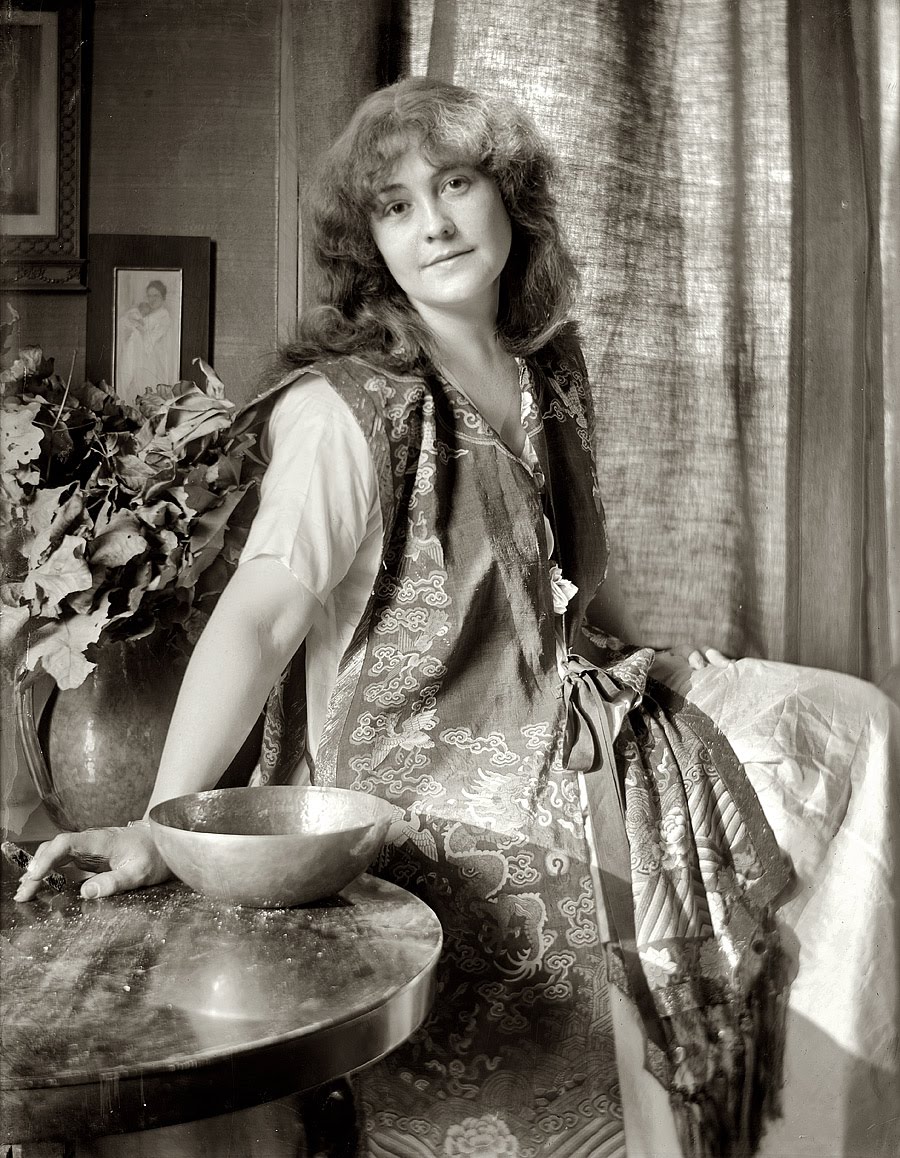 Rose O'Neill 1907
Rose O'Neill first illustrated Kewpie dolls to be featured in the Ladies' Home Journal, and they swiftly became extremely popular. Born in Germany, their name derived from the word "Cupid", the Roman God of love.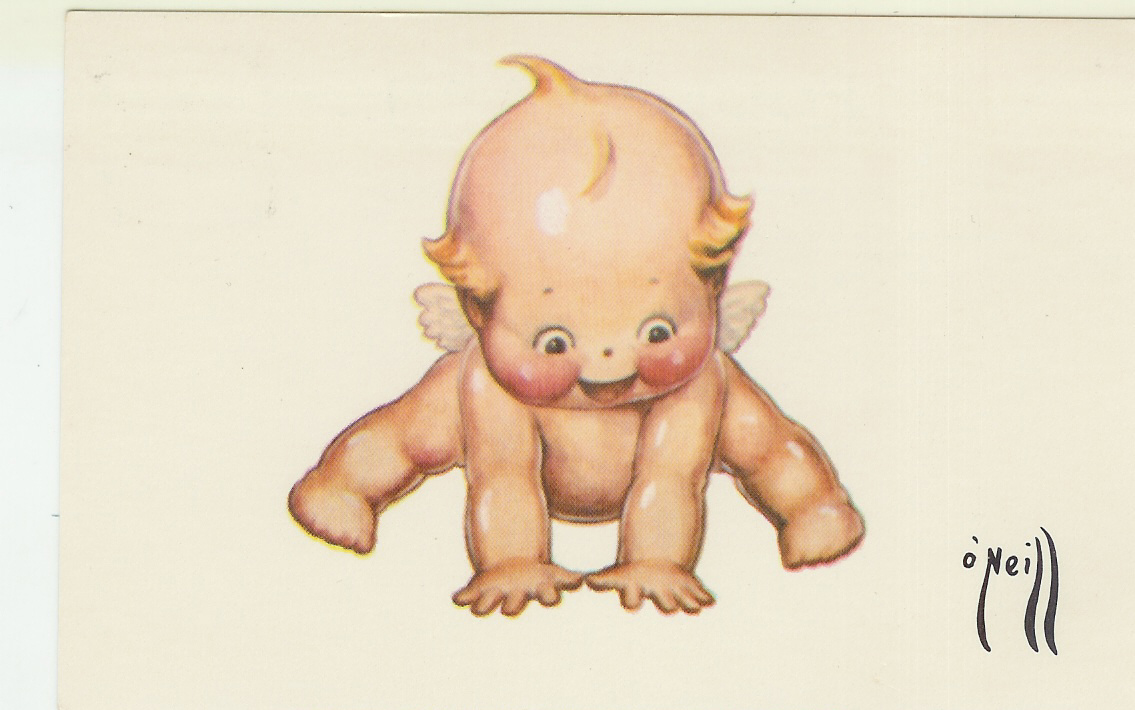 Original kewpie
Shortly after Rose was 19, she moved to New York city alone with only sixty drawings. Within three months, she had sold them all. She was shocked by their popularity. She began illustrating children's books and was highly successful, appearing in many popular publications including Harper's Bazaar and Good Housekeeping. She drew over 700 cartoons for the humour magazine, Puck, which was a predominantly male-centric title at the time.
Her career was unparalleled and she truly demonstrated the traits of a strong woman. During her success, she sent her earnings home to her father, who converted their two-bedroom cabin in Missouri into a 14-room mansion. Rose also bought homes in New York, Connecticut and the Italian Isle of Capri. In a time where women could not even vote, she was truly supporting her family and allowing them to live a life they were not previously accustomed to.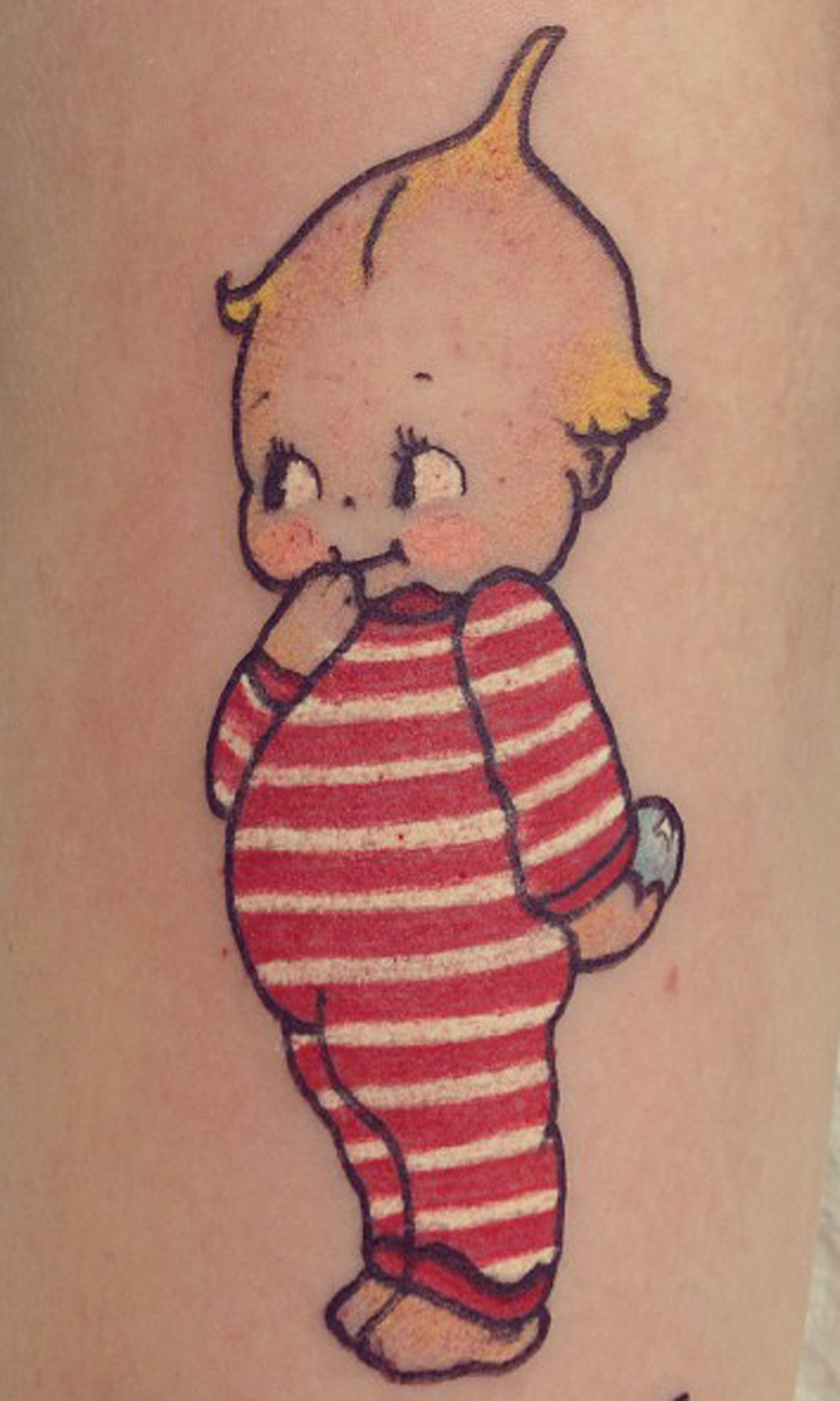 Kewpie by Lauren Winzer
Rose took inspiration for her work from many different areas of her life. Her Kewpie dolls came to her in a dream. Rose O'Neill had a dream of little cherub-like elves jumping on her bed, one night in 1909. When she woke, she hurried to her drawing desk and sketched the first Kewpie. From there, her love of the small creature never faltered.
Kewpies took their doll form in 1913, manufactured in Germany, designed byJoseph Dallas. They were five inches tall, with jointed arms, painted eyes and a distinctive moulded face. They became highly collectable, and in 1939 a Kewpie doll was entered into a time capsule in New York's World Fair. Early dolls now raise thousands of dollars, and are highly collectable by men and women of all ages. But they were not only captured in celluloid and plastic, Kewpies were immortalised in colouring books, stationery, cups, plates and poems. More recently, they have been commonly eternalised in tattoos. Many artists now tattoo the dolls in different outfits and styles, but always keeping to the distinct Kewpie characteristics Rose O'Neill designed.
Kewpies were popular in tattoo flash around the time of their conception, but faded out by the 1950s, being seen as old-fashioned. Today, they are almost as famous in tattoo flash as other bold traditional designs, such as the pin-up girl. Many artists are known for their amazing renditions of these cherub-like children, including Kim-Anh Nguyen, Lauren Winzer, Jemma Jones and the late tattoo legend Mike Malone whose work is notoriously not online or republished. ❦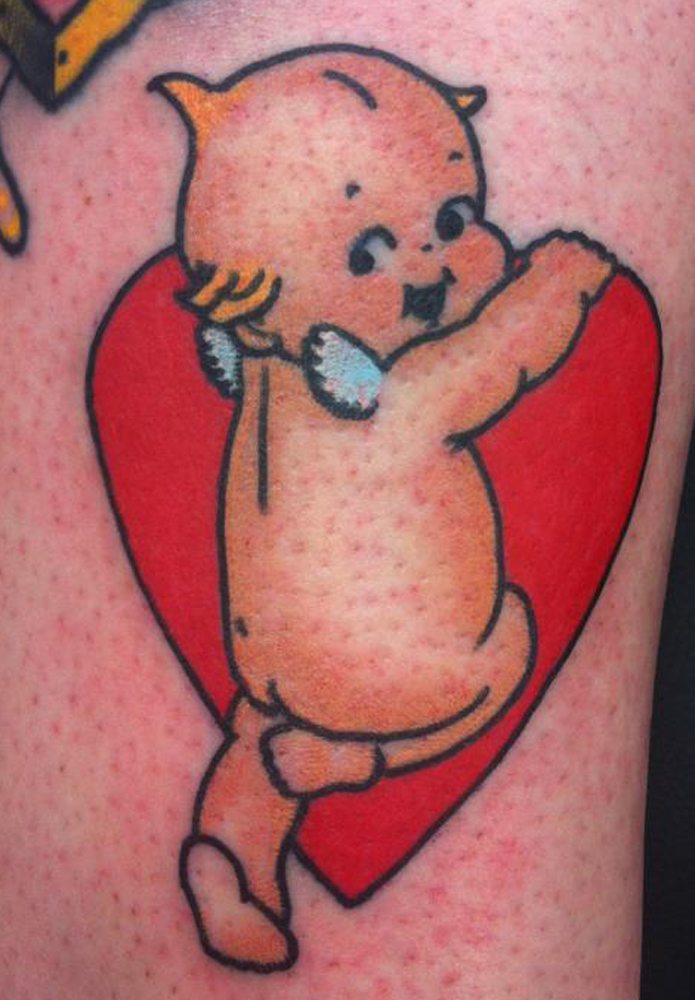 Kewpie by Lauren Winzer