Claudia de Sabe as Artoria Gibbons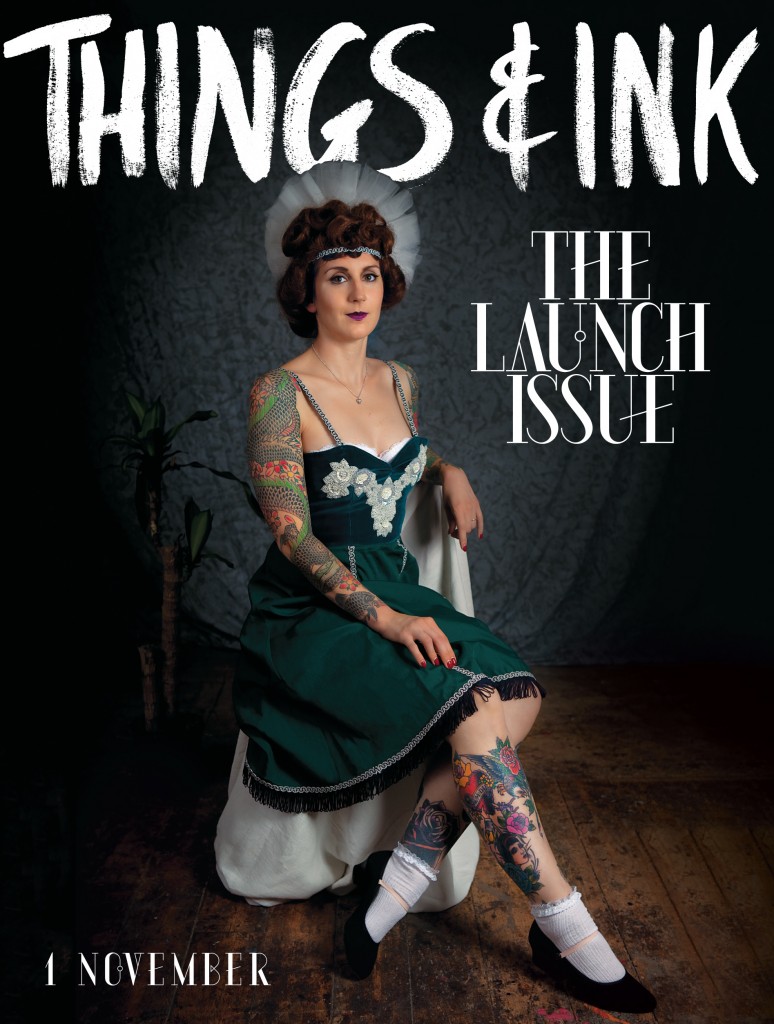 Launch Issue – Claudia De Sabe as Artoria Gibbons
Making the cover.
The cover for the launch issue of Things and Ink encapsulates everything that the magazine stands for. Things and Ink is a magazine that celebrates female tattoo culture, both current and historical. And female tattoo artist of the moment, Claudia De Sabe, is posing as Artoria Gibbons, one of the original tattooed ladies.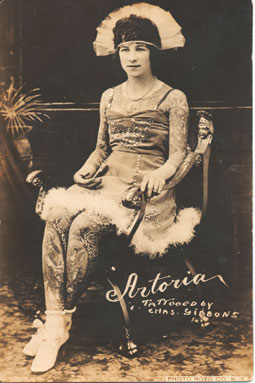 Artoria the tattooed girl worked in circus side shows in the 1920s.
Let the Things and Ink family know what you think of the cover by tweeting @thingsandink or commenting on Facebook.
Photographer: Kristy Nobel
Makeup: Miss Honey Bare
Hair: Lucie Luella
Dress: Night Feather Headdress: B Millinery
Design: Oliver Campbell and Antonella Bordone
Behind the scenes footage coming soon from Papercut Pictures