Philip Harris, a 27-year-old freelance illustrator from Devon UK, illustrated a surf board at the recent Boardmasters Festival in Cornwall. Phil normally uses finer liners, dip pens and inks to create intricate illustrations primarily inspired by the Victorian and Edwardian era. His work also usually incorporates animals and patterning elements, which he combines to create engaging pictorial narratives.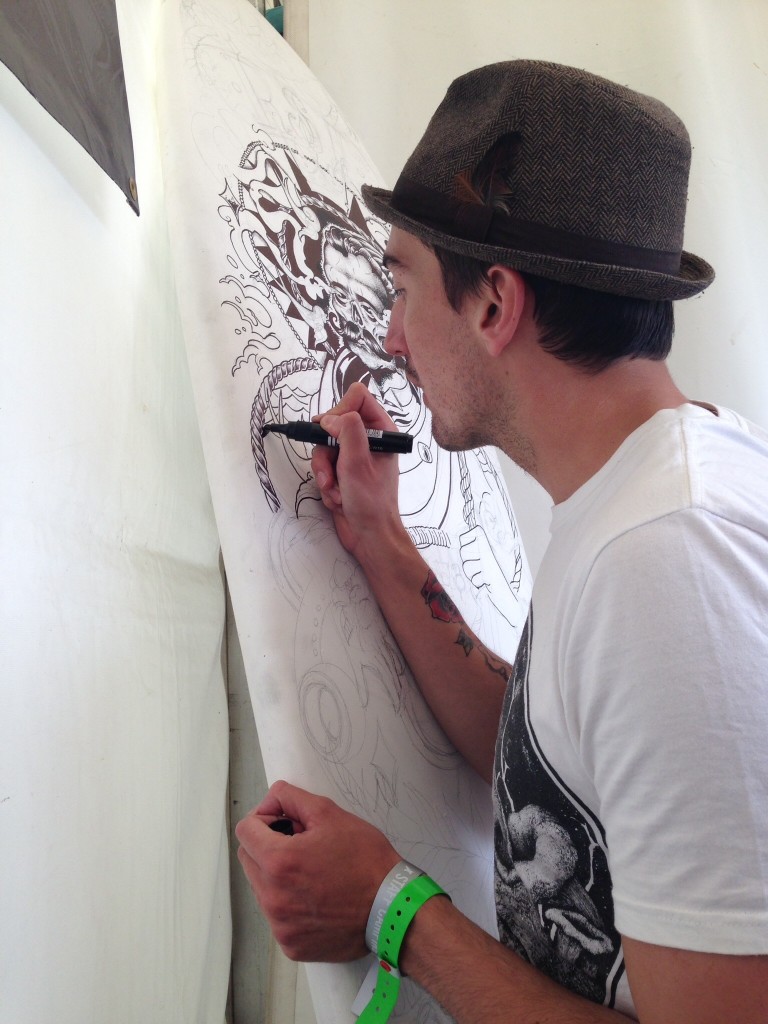 I was invited to join a clothing company that I frequently work with called RSI apparel down on their stall at Boardmasters festival. Rob the owner of RSI suggested it could be cool for me to do some live drawing on the stall while he was running the shop, so I thought going with the Boardmaster theme why not draw onto a surfboard.

I think in total it took me about 20 hours working with permanent markers to finish the drawing.  It was mostly done for fun and to engage with the visitors who came by the shop at the festival. It was so awesome to chat to people who popped into the shop to watch the drawing and see what there thoughts were on the design. I would love to do more events like that.