Are you linked by ink?
Back in December 2013 (issue 5, The Celebration Issue), we launched a competition to win wedding photography for your big day. The best, tattooed love story would win… And the entrants were amazing  – so amazing that we have picked three finalists (they're so cute).  The engagement shoots in this blog post, by photographer Heather Shuker, of Brighton-Photo, will help us pick the ultimate winner. Who is your favourite couple? Let us know on Instagram @thingsandink.com or facebook.com/thingsandink…
The final winner will be announced on Christmas Day! Watch this space…
Vicky Morgan & Lee Withey – 31 and 27 from Nottingham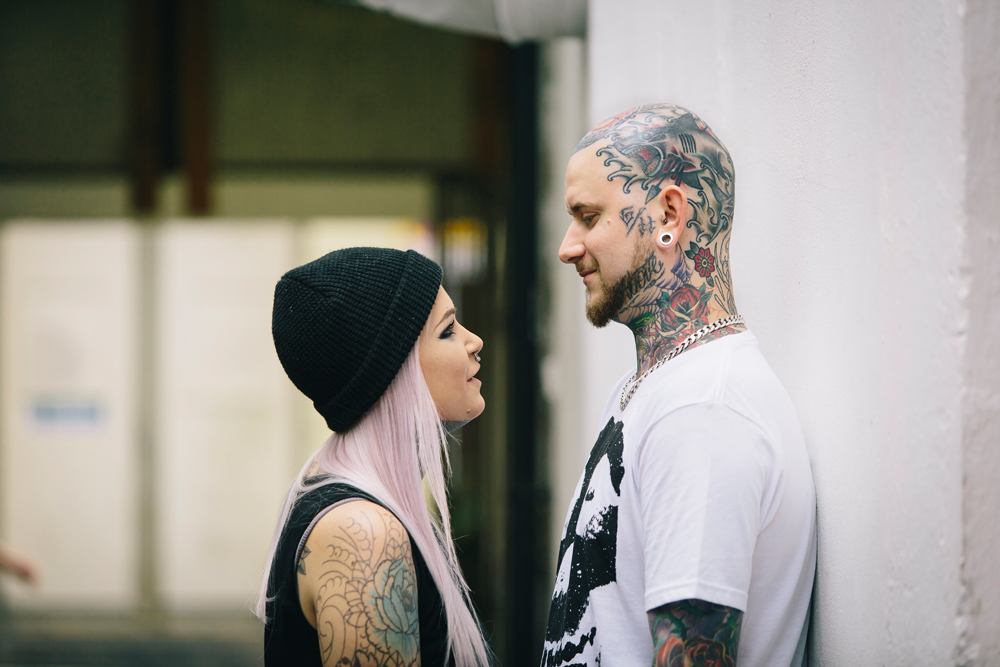 Where did you meet? Vicky: 'He bought me a drink to congratulate me on getting a receptionist job at the studio he worked at, that was 10 years ago.'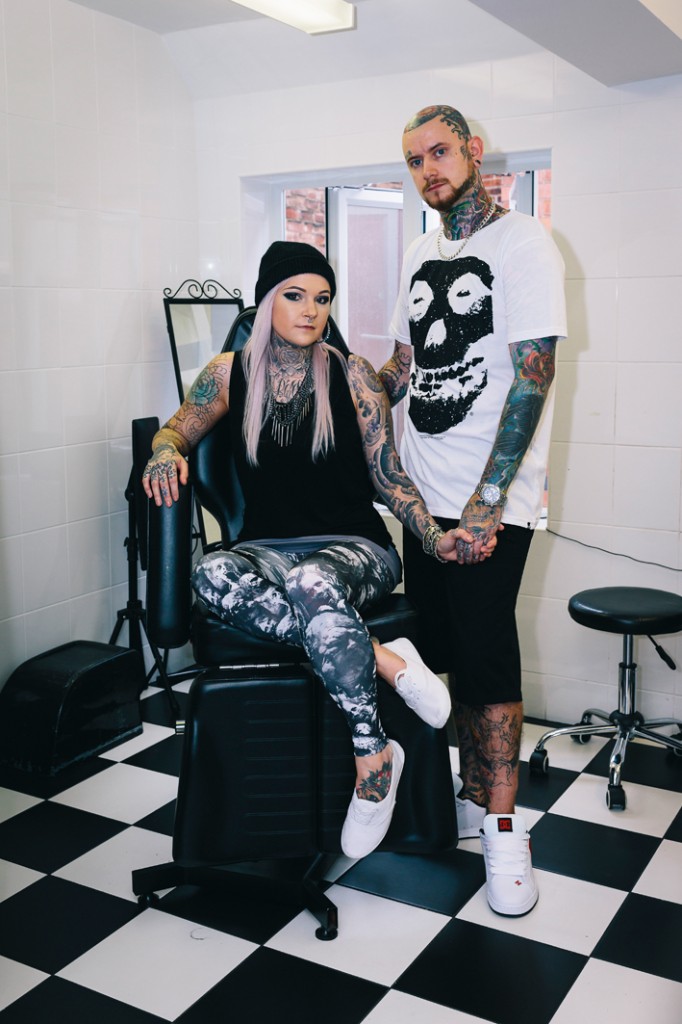 How were tattoos involved? Vicky: 'We worked together for over 10 years in a tattoo studio, and he also played a big part in helping me learn to tattoo.'
Have you already planned your day?  Vicky: 'We are getting married in Phuket, Thailand, on the 4th of February 2015.'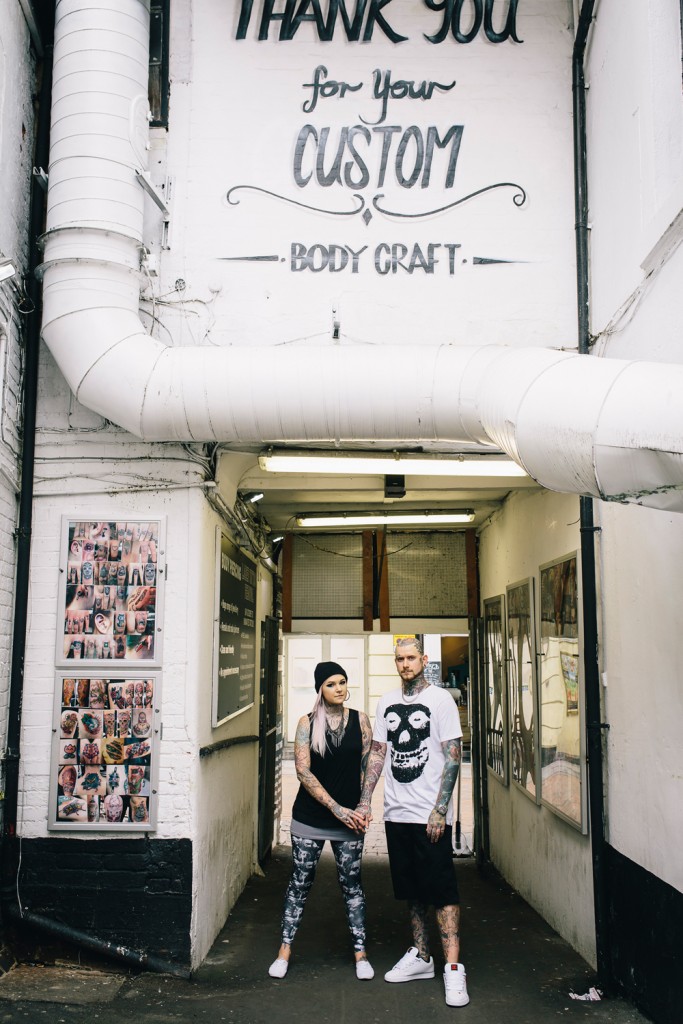 How do you see your wedding day? What are you most excited about? Vicky: 'I want it to be magical. We got engaged in Phuket under a full moon and it will be the same for our wedding, but with our closest friends and family, a baby elephant and fireworks. Every Disney princess needs fireworks!' 
ROXANNE DONOVAN & GREG FURBER, 28 AND 31, FROM LONDON 
Where did you meet? Roxanne: 'On a film set. My first job was on Fantastic Mr Fox and Greg was one of the assistant directors on the film.'
How were tattoos involved? Roxanne: 'On my first day, Greg was asking me my interests and at the time I was reading this book about dragons (which I thought was a bit dorky). A bit embarrassed, I told him about the book, to which he replied: "I have two large dragon tattoos on my back." Call me weird but, SWOON! We also have matching tattoos that we got while in Coney Island, NYC. It was Halloween and we were a bit tipsy (read: drunk as a skunk). We ended up in a bar called Tattoos and Shots, you can see where this story goes… Needless to say the next morning we woke up with two matching skull tattoos on our wrists with no recollection of getting them. The weekend after that Greg proposed!'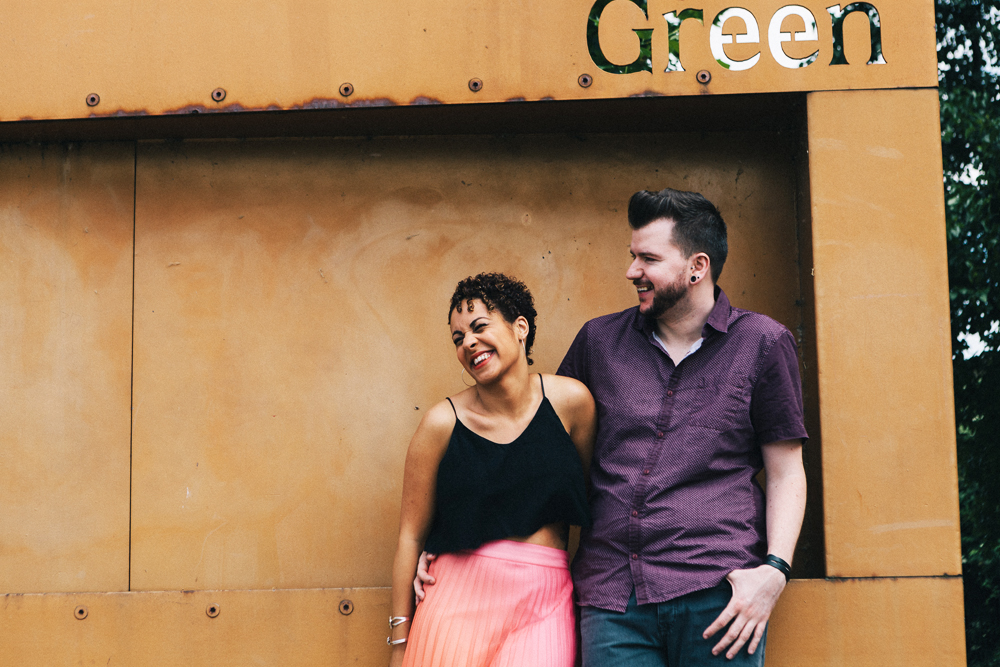 Have you already planned your day? Roxanne: 'We are getting married on 28/08/2015 at Trinity Buoy Wharf, London. The wedding has snippets of Romany Gypsy traditions in memory of my granddad. Also Spanish Culture as we are travelling South America for our honeymoon and we love everything Spanish.'
How do you see your wedding day? Roxanne: 'Our wedding is all about partying and rum. On the morning of our wedding we'll meet at a tattoo parlour and have our wedding bands tattooed onto us. We wanted to make sure in all of the wedding crazy, we had a moment to be together and really make a mark on our day.'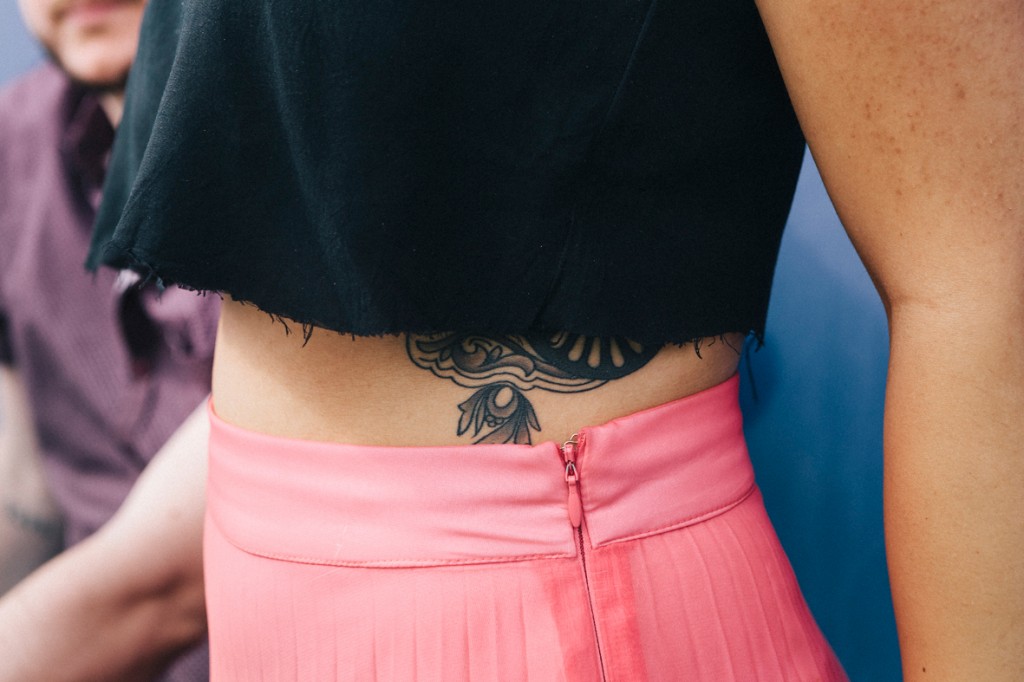 TANYA MAYOR & CHRIS BAKER, BOTH 26, FROM STOKE-ON-TRENT AND BARNSLEY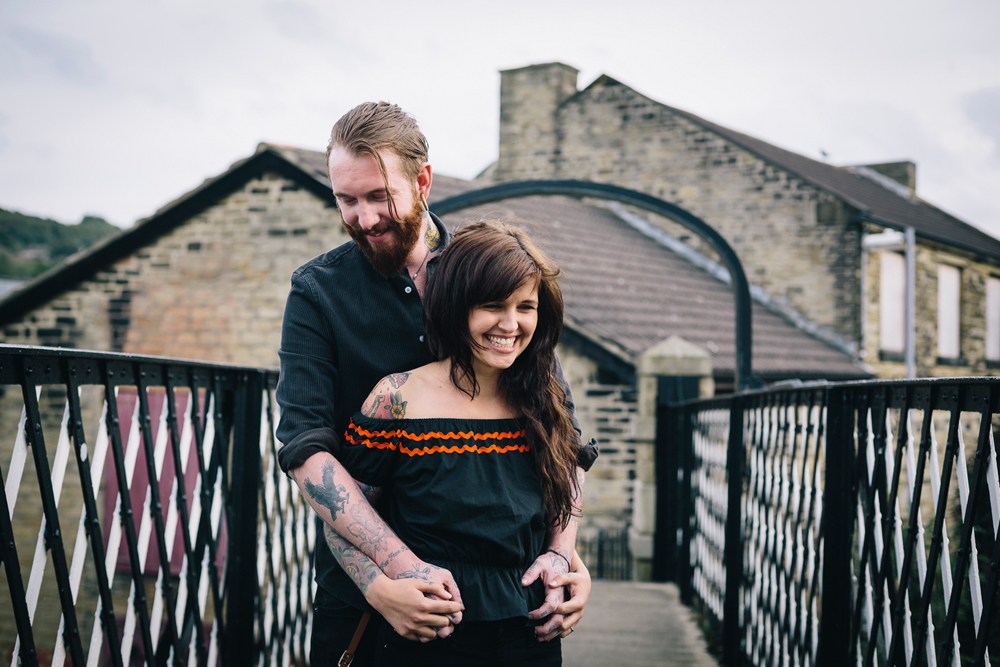 Where did you meet? Tanya: 'We met on Instagram.'
How were tattoos involved?  Tanya: 'Chris had been asked to draw a pin-up burlesque dancer (he's a tattooist), so he searched for reference on Instagram and I popped up in the results. He contacted me and asked if he could draw me for a tattoo on a client. Since that moment, barely a day has gone by that we haven't spoken to each other. Chris even came to live with me while I nursed my sick nan and he worked at a studio in Stoke-on-Trent to support me. After this, we began to look for our own studio, so that we could grow artistically as a couple. It has been the biggest struggle of our lives, but we now run a studio together. Tattoos are what brought us together.'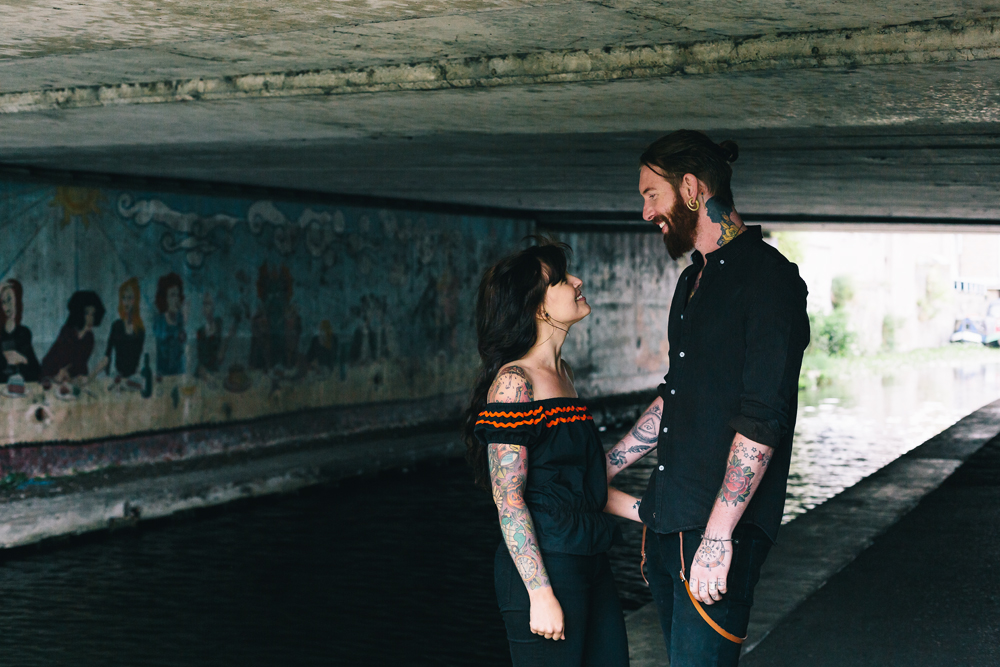 How do you see your wedding day? What are you most excited about?  Tanya: 'We would love to get married in a low-key ceremony with a few select close friends and family. We want to custom make most things for the wedding, including the outfits and wedding favours, and we want candles and fairy lights. It'll be romantic and based around a twisted theme, taking influence from Tim Burton and Sailor Jerry. We are most excited about getting married and making the further commitment to each other.'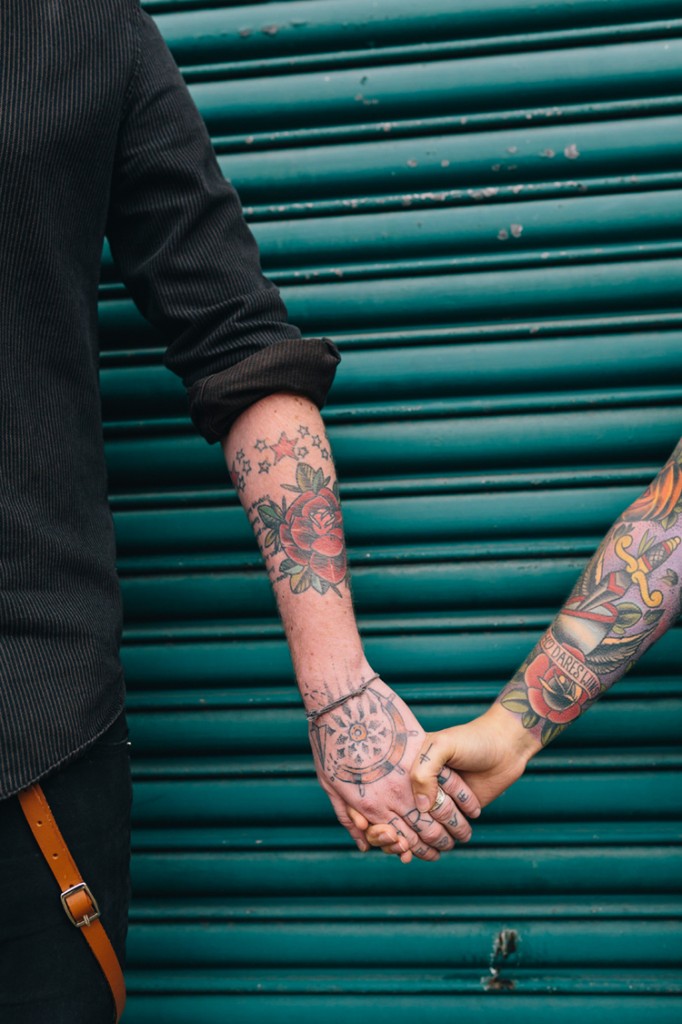 Let us know your favourite couple… and the winner will be announced on Christmas Day.