If you haven't heard of In Colourful Company yet you may have spotted their colourful community walking around a city near you. The group is 'an all inclusive community of kindness, encouragement and adventure' that started out in Sheffield just over a year ago.
Their goal is to bring people together in fun and creative ways, and to encourage each other to take chances and make changes, all whilst grabbing their cameras and searching the streets of their favourite cities in search of colour.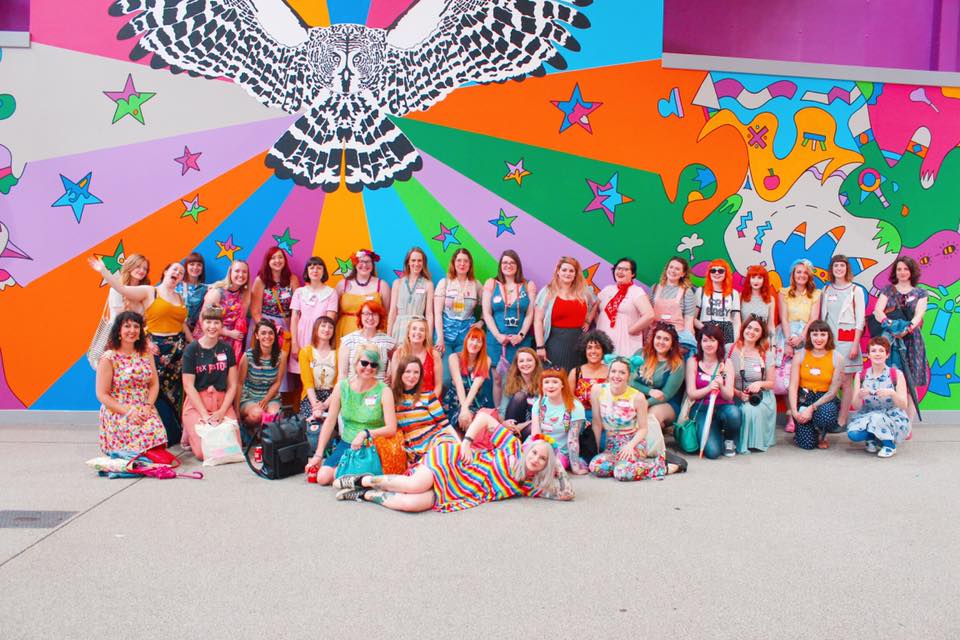 Our music writer Amber caught up with a few from this colourful lot during their Leeds walk to find out more about their creative careers, tattoos and their experience of In Colourful Company…
Name: Kayley Mills
Instagram: @Kayleymills
Job: Illustrator and etsy shop owner
Tattoos: Sleeve and forearm by Raychel Maughan at Northern Glory in Newcastle.
"In Colourful Company has brought me right out of my shell and has helped me meet so many awesome like-minded people."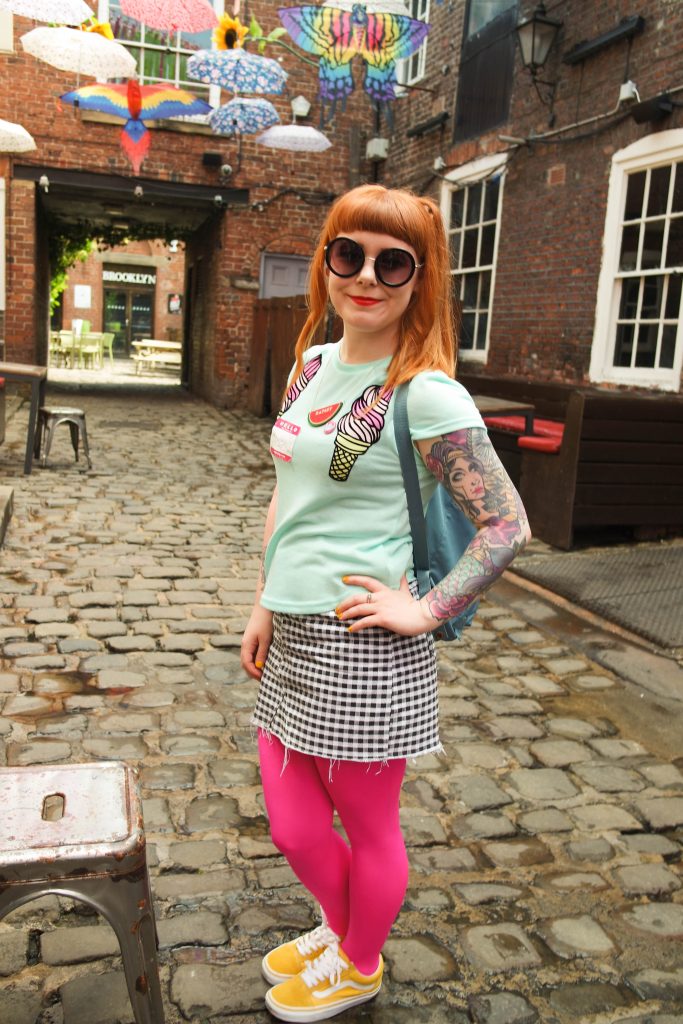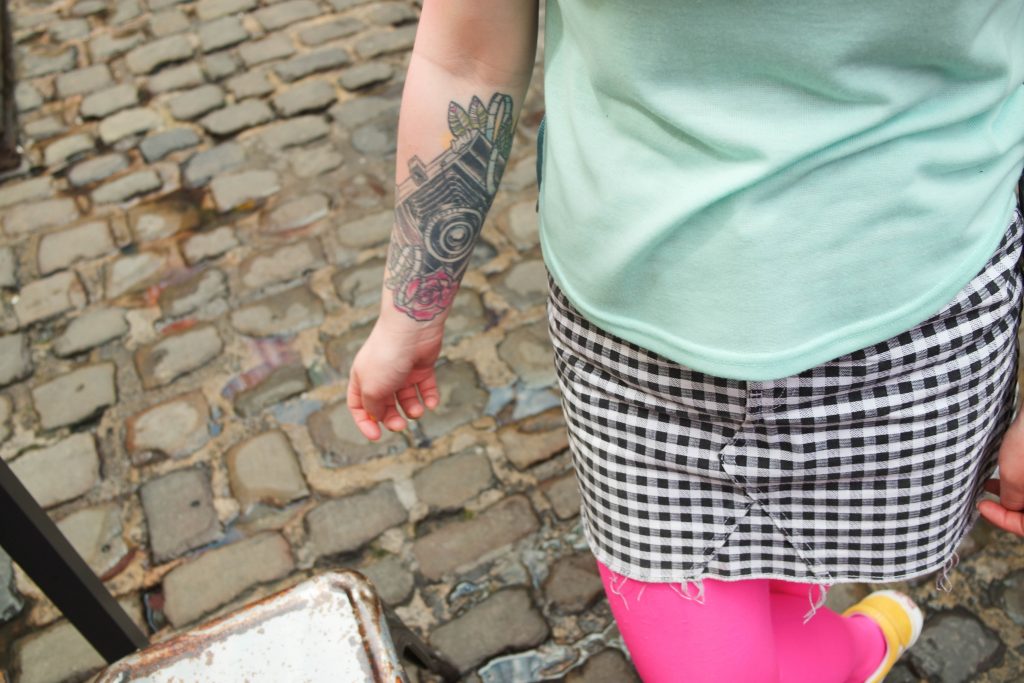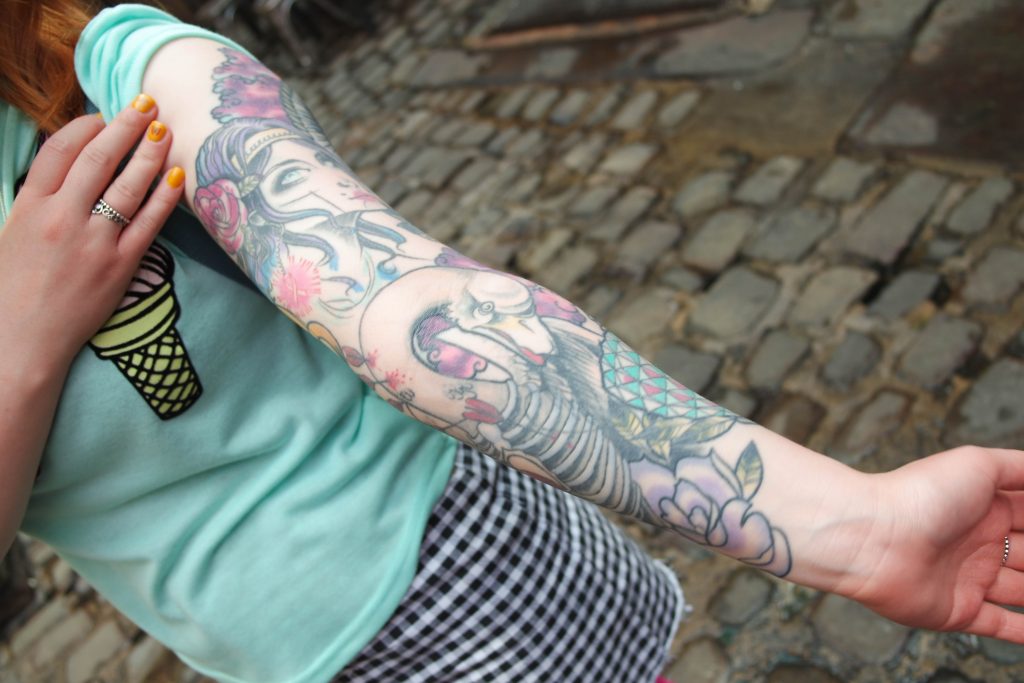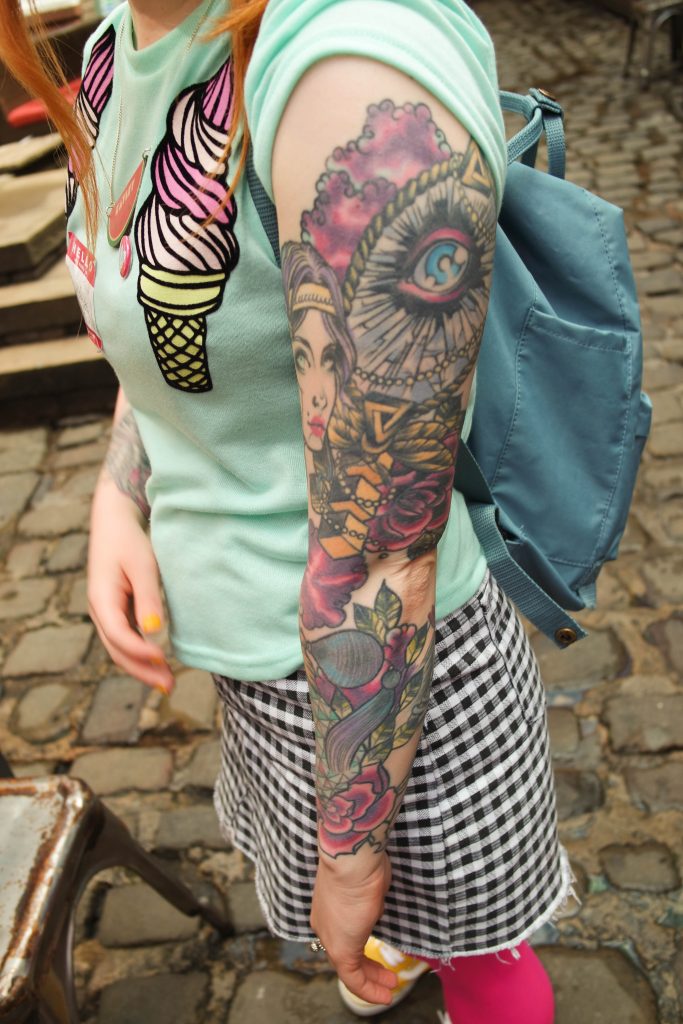 Name: Lisa Barlow
Instagram: @lisa__barlow @magicalthunderpress
Job: Illustrator and freelance designer
Tattoos: Sewing sleeve by Sway at Northside Tattoos now at Sacred Electric
Cactus, gypsy lady, castle and snow globe all by Bailey at Sacred Electric
"This is my first experience of In Colourful Company for the Leeds colour walk and it has been loads of fun meeting new people"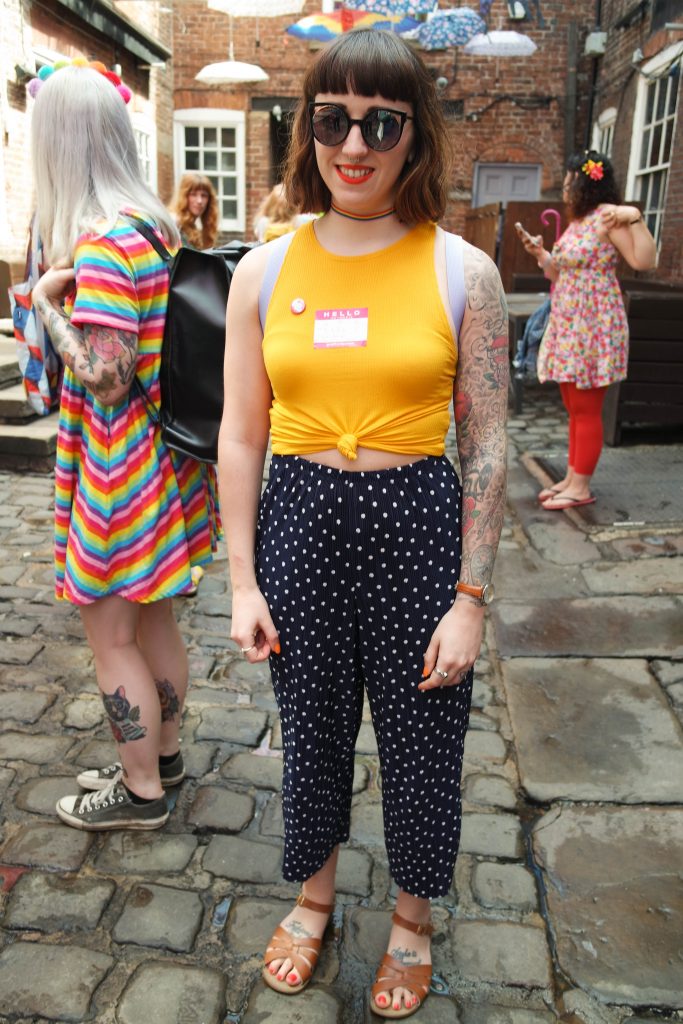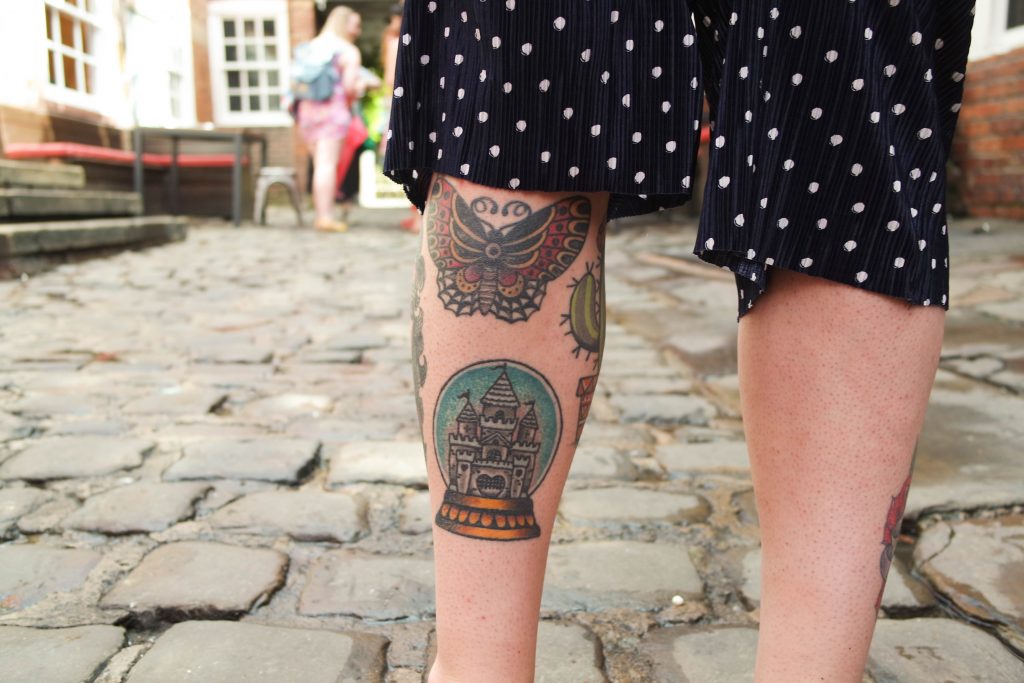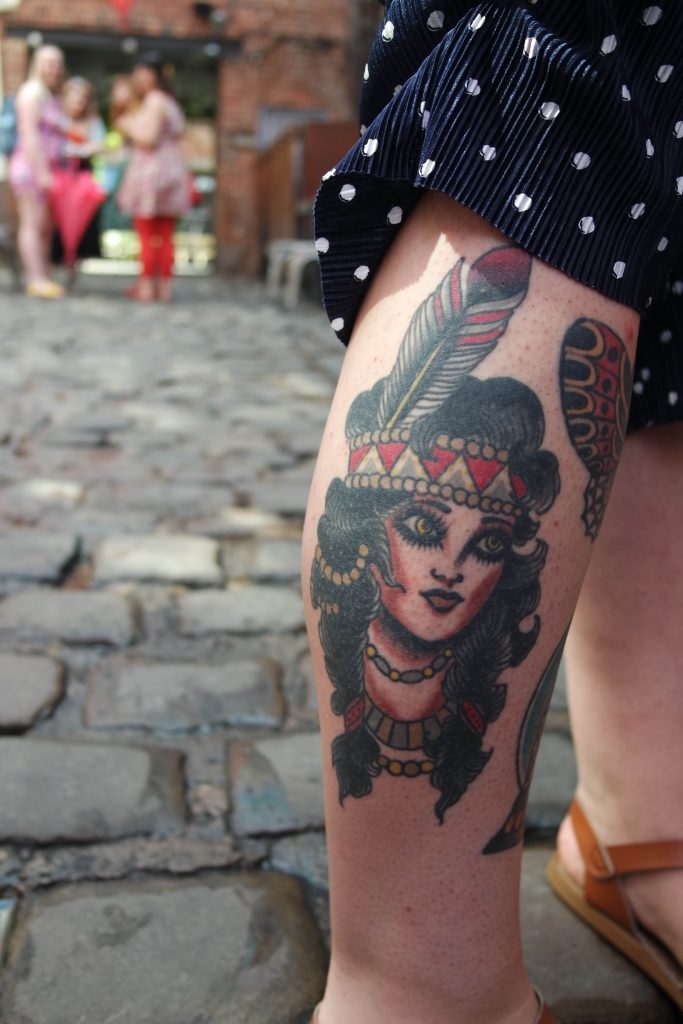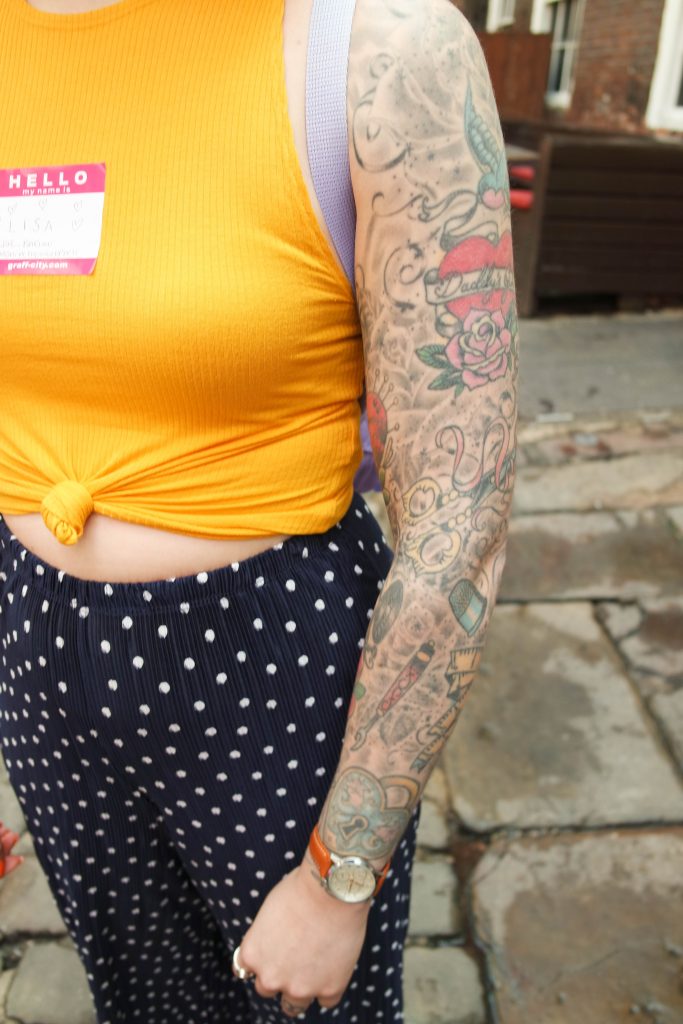 Name: Sarah Jane Smith
Instagram: @sj.sdsphotography
Job: Photographer
Tattoo: Rose by Polly at Cry Baby Tattoo
"It's been a bunch of warm, welcoming, like-minded people who have been great fun to hang out with."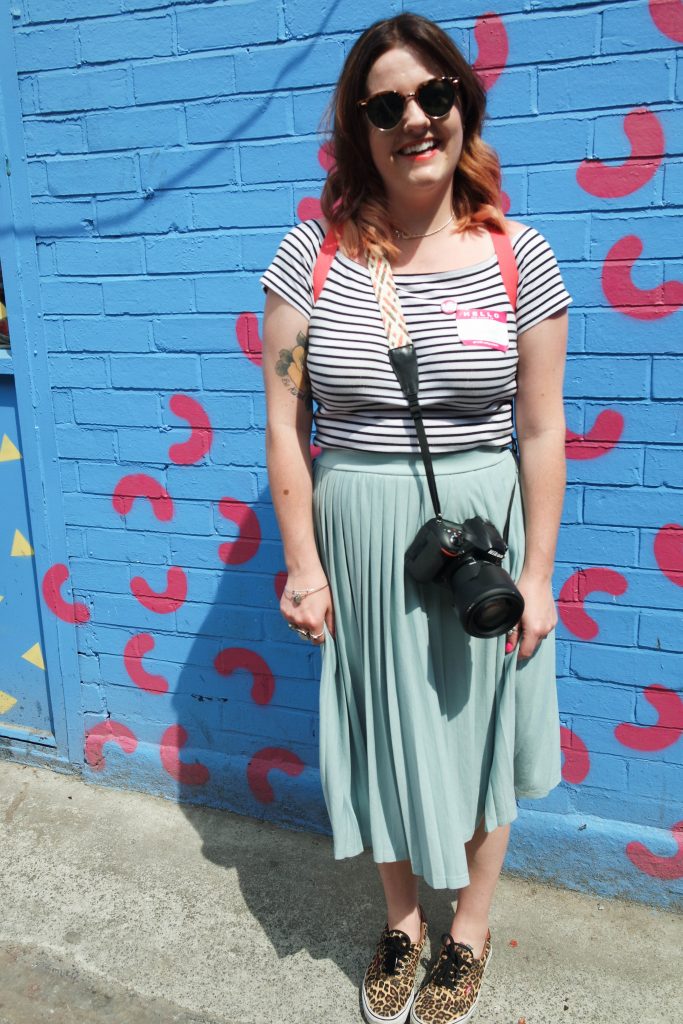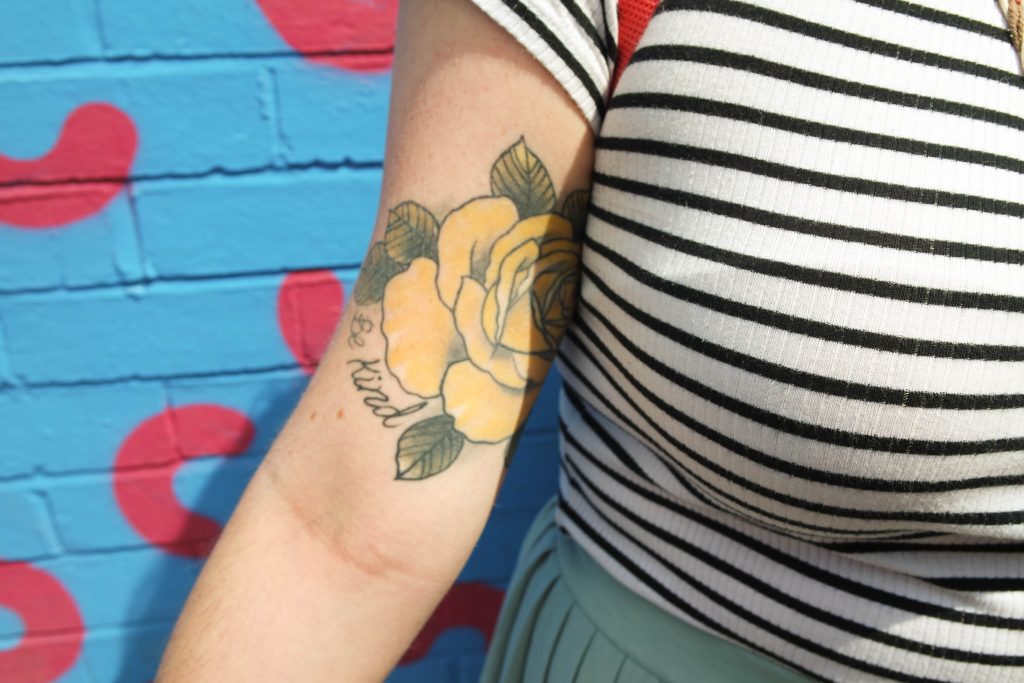 Name: Alice Christina
Instagram: @awonderemporium
Job: Blogger & Photographer
Tattoo: Wildflower bouquet, by Lea Snoeflinga at Northside Tattoos
"This is my first walk and everyone is so friendly and colourful. It's inspiring to see so many incredible women bossing it!"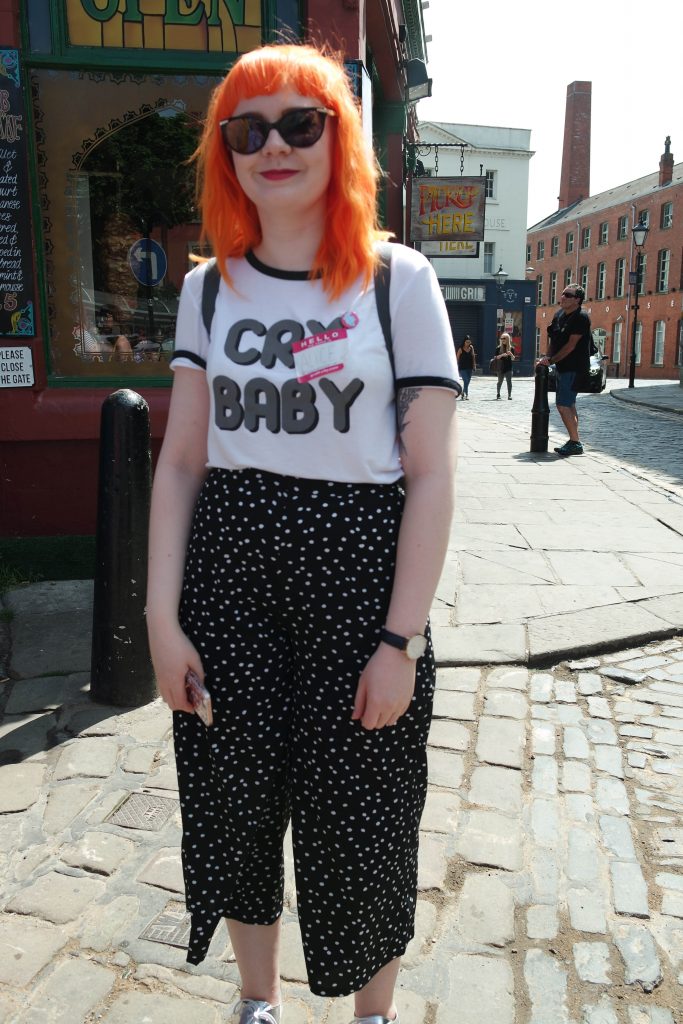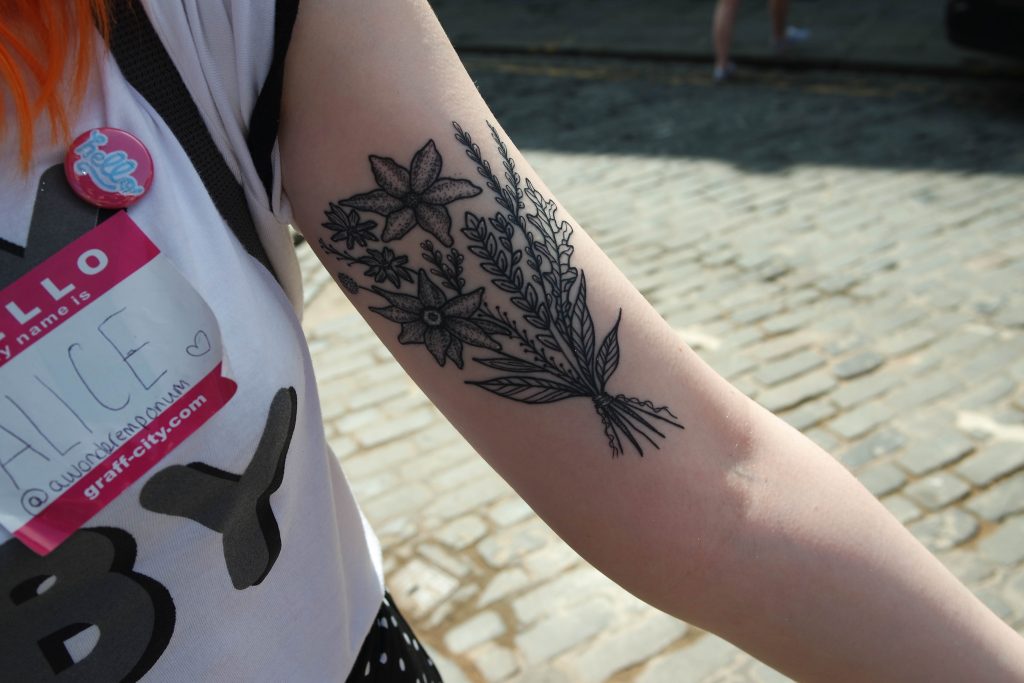 Name: Katie Abey
Instagram: @katieabey
Job: Illustrator and company director
Tattoos: Hogwarts by Vicky Morgan, cat by Jody Dawber, WIP back piece by Ashley Luka, lemon grab by Paul Tipping.
"In Colourful Company has brought me so many new friends. It's inspiring to go on adventures with amazing girl bosses!"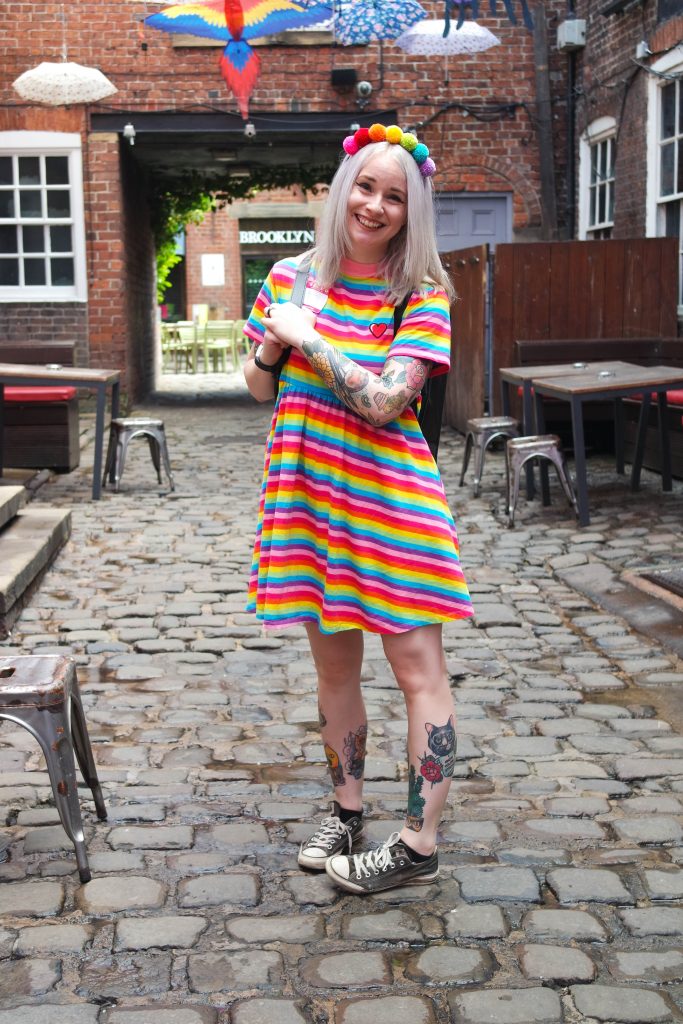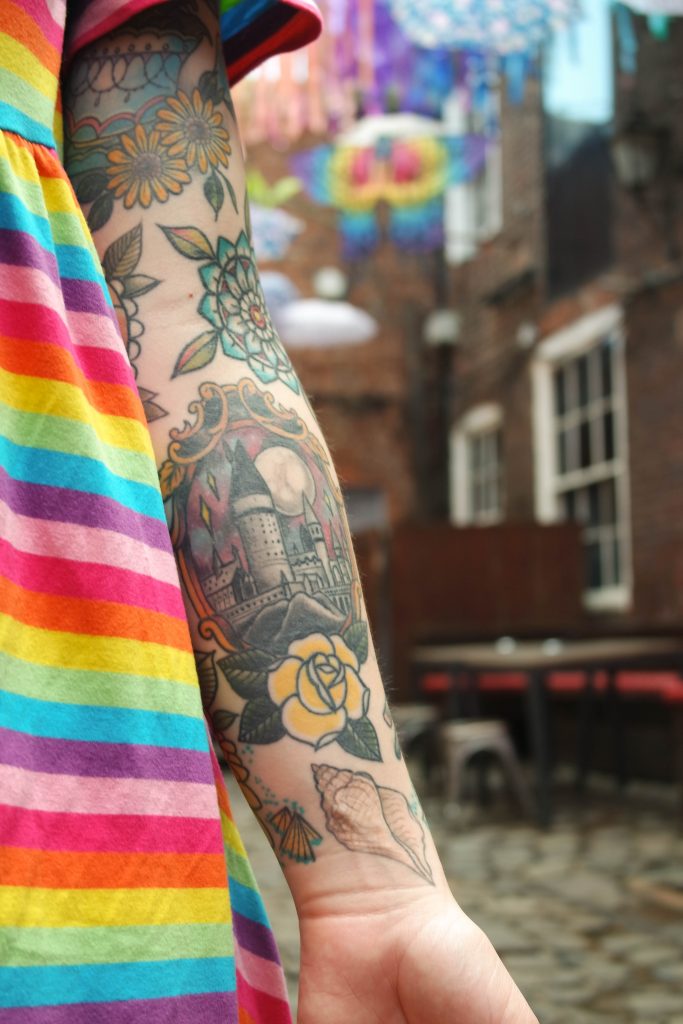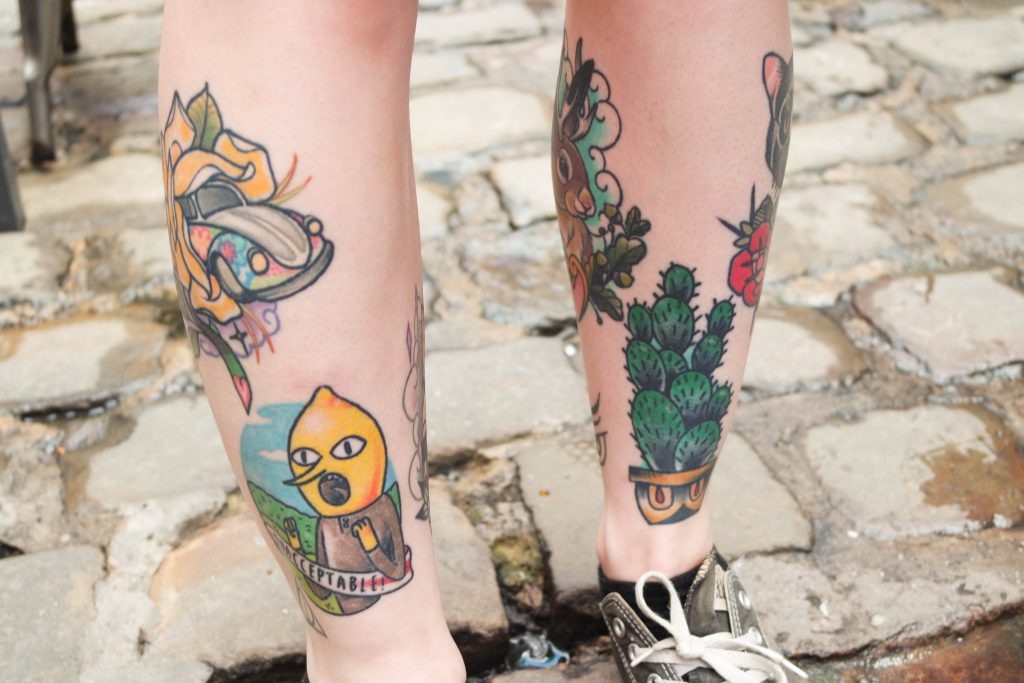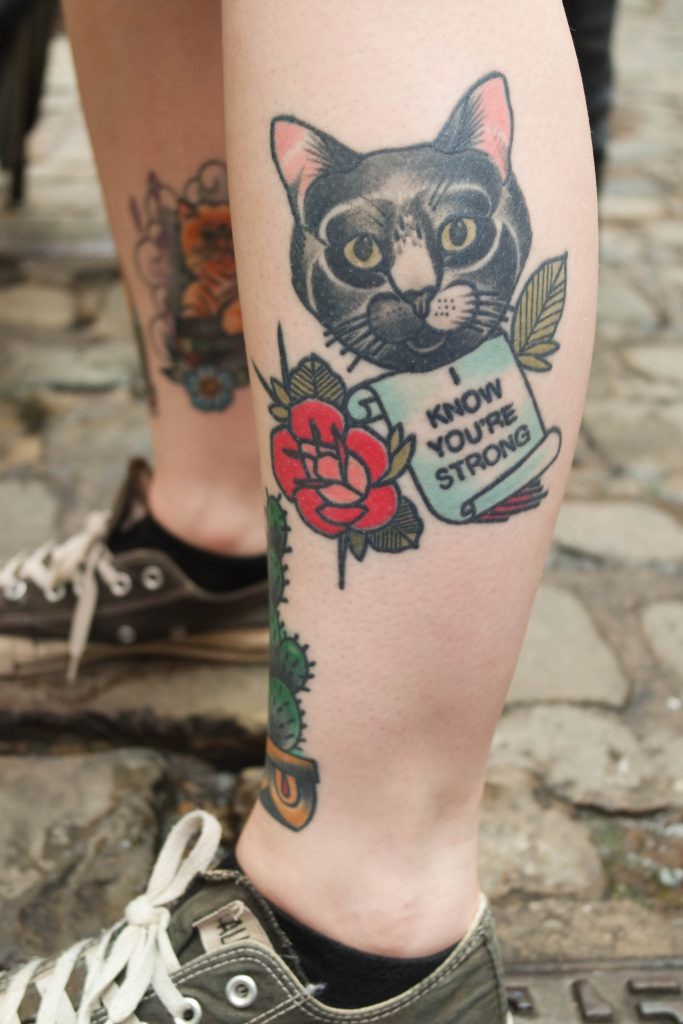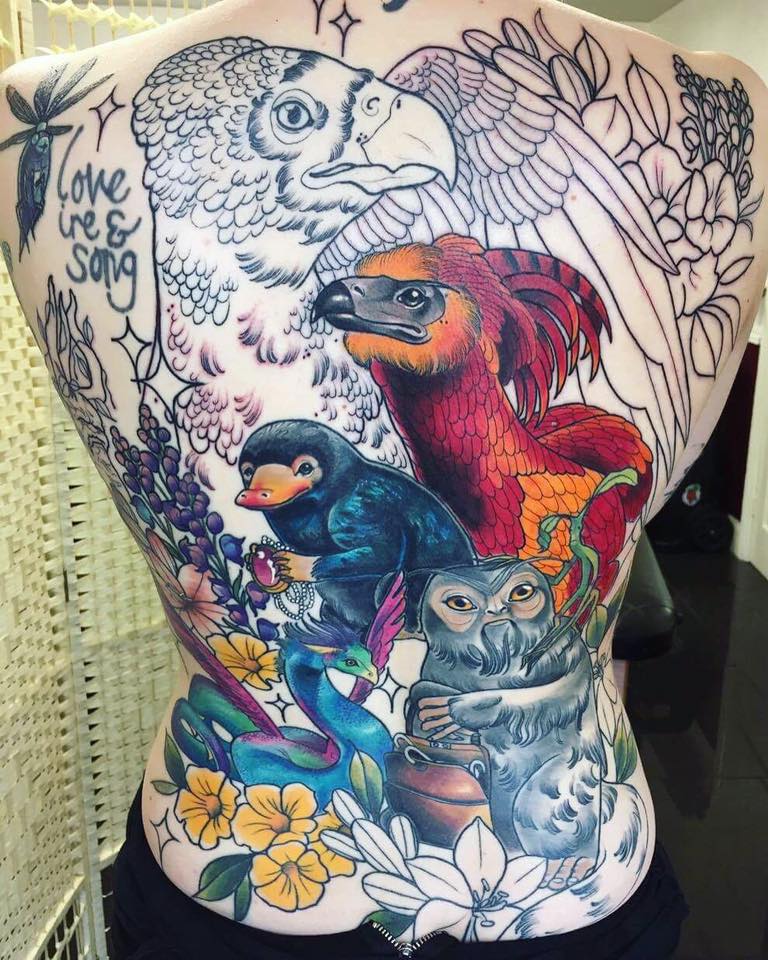 Name: Nicola Fernandes
Instagram: @fernandesmakes
Job: Illustrator
Tattoos: Lady by Adam Steel, Squirrel by Adam Cornish, Wasted Rita quote by Mike Boyd, Cat and Scribble by Rainey Harley.
"It's like I've stepped inside of Instagram. It's great to meet people in real life and make connections and hopefully BFF's"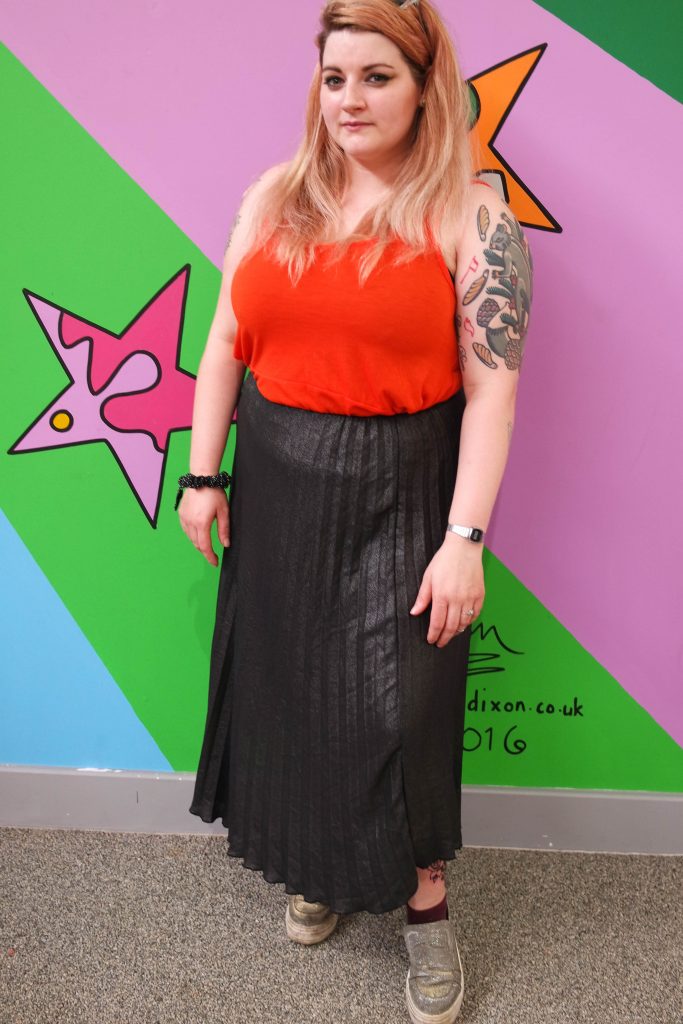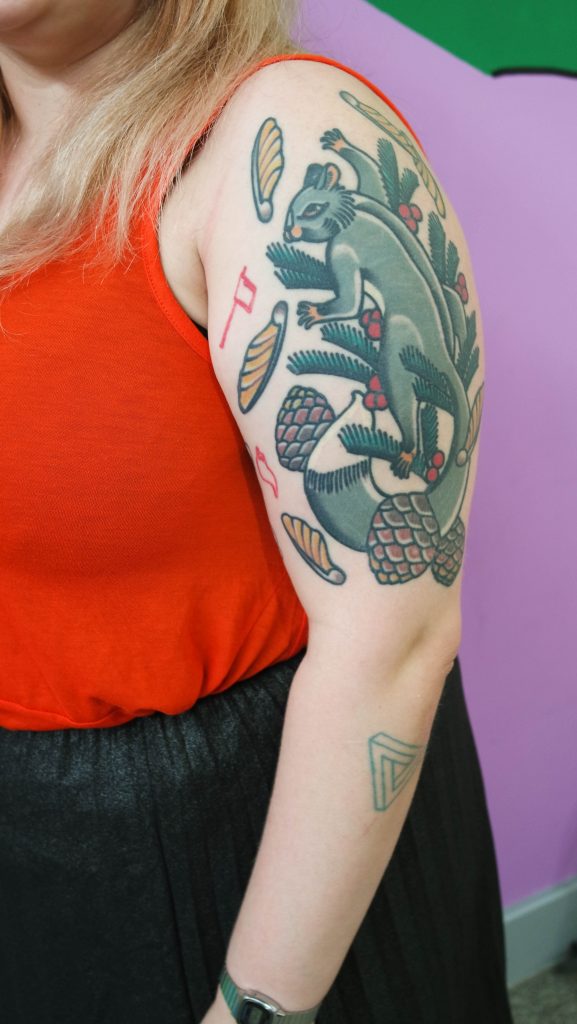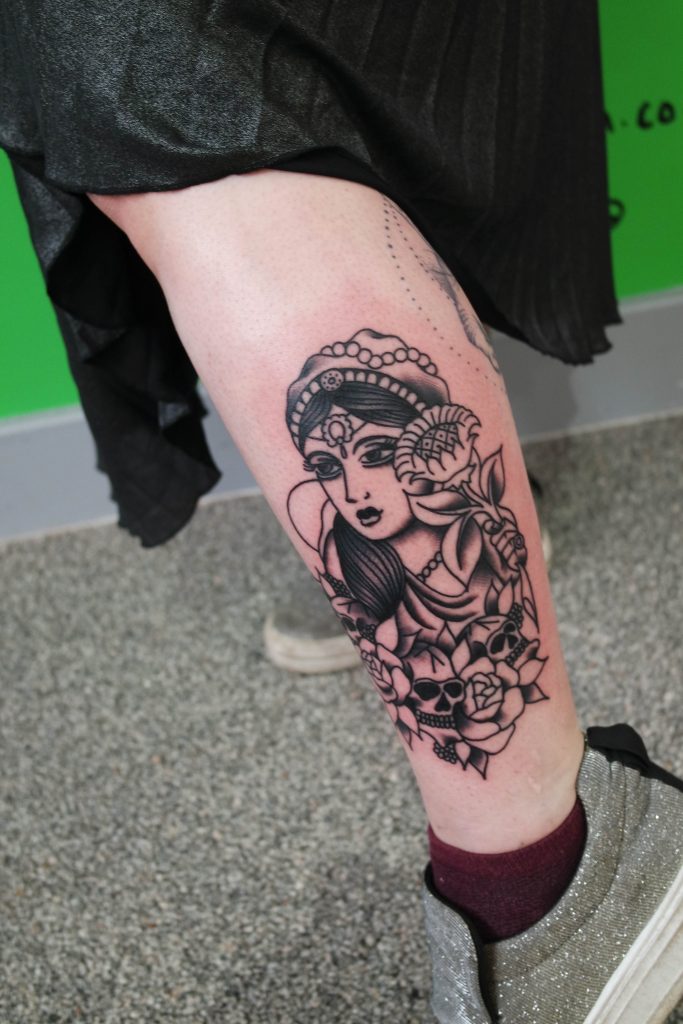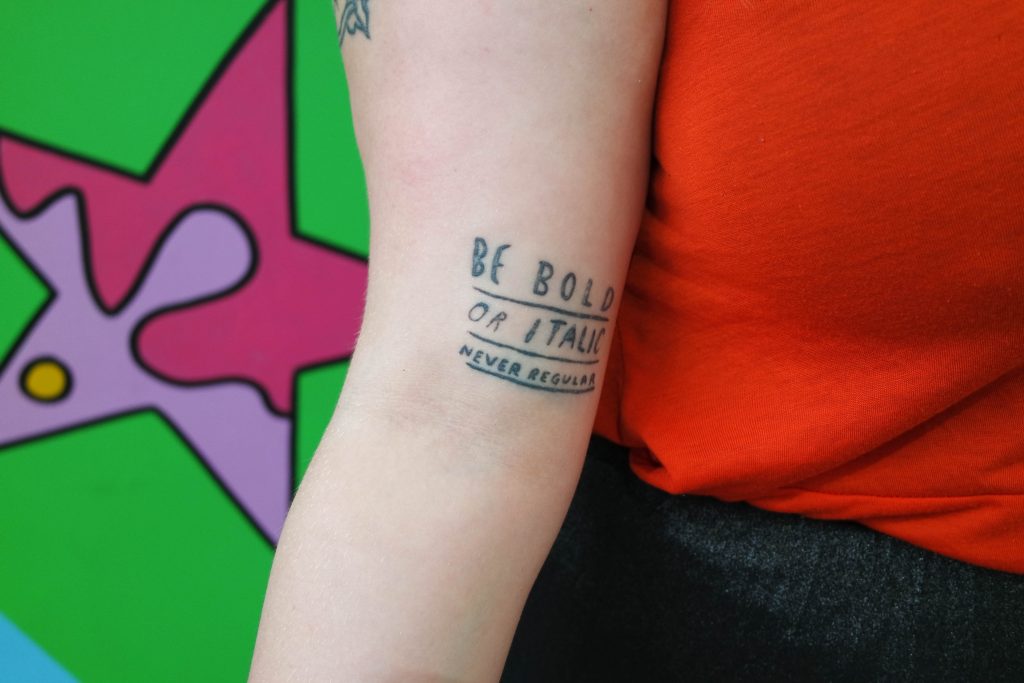 To find out more about In Colourful Company and how you can get involved head to their website.