Tattoo artist Tracy D works at King's Cross Tattoo in London, UK. Here's an extract from her interview in The Art Issue of Things&Ink magazine. To buy a copy and see the full interview, go to thingsandink.com
Photographer: Heather Shuker, assisted by James Sheen-Stevens
Make-up: Keely Reichardt
Styling: Olivia Snape
Headress: Gypsy East
Hair: Eleanor Robyn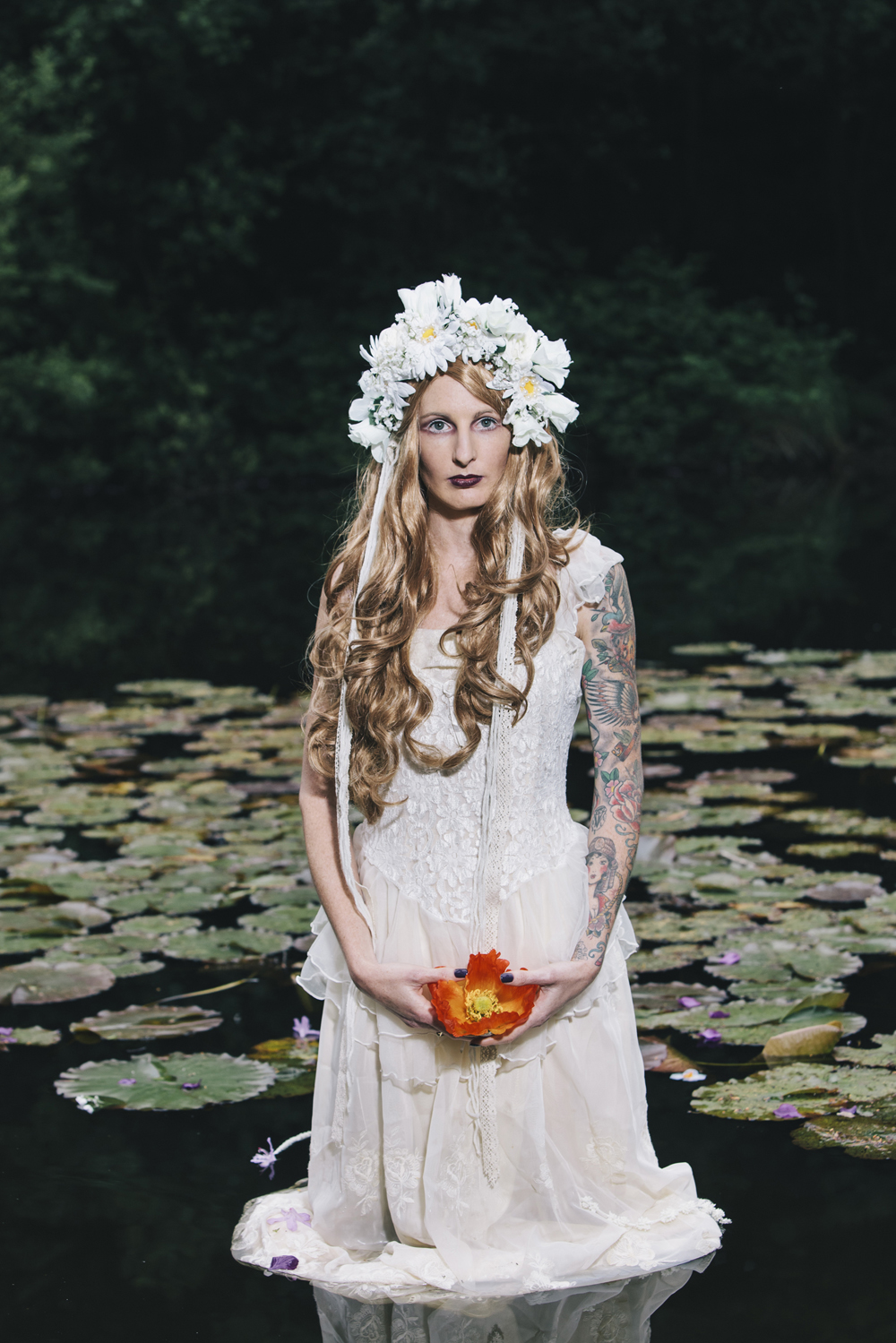 How would you describe your style?
I do a lot of, what I guess would be described as, traditional and neo-traditional work. But I am eager to expand and learn as much as I can about different ways and styles of tattooing. I am just really enjoying what I am getting asked to tattoo at the moment – art nouveau-style tattoos and beautiful feminine pieces. That could always change though, you just never know what the future holds.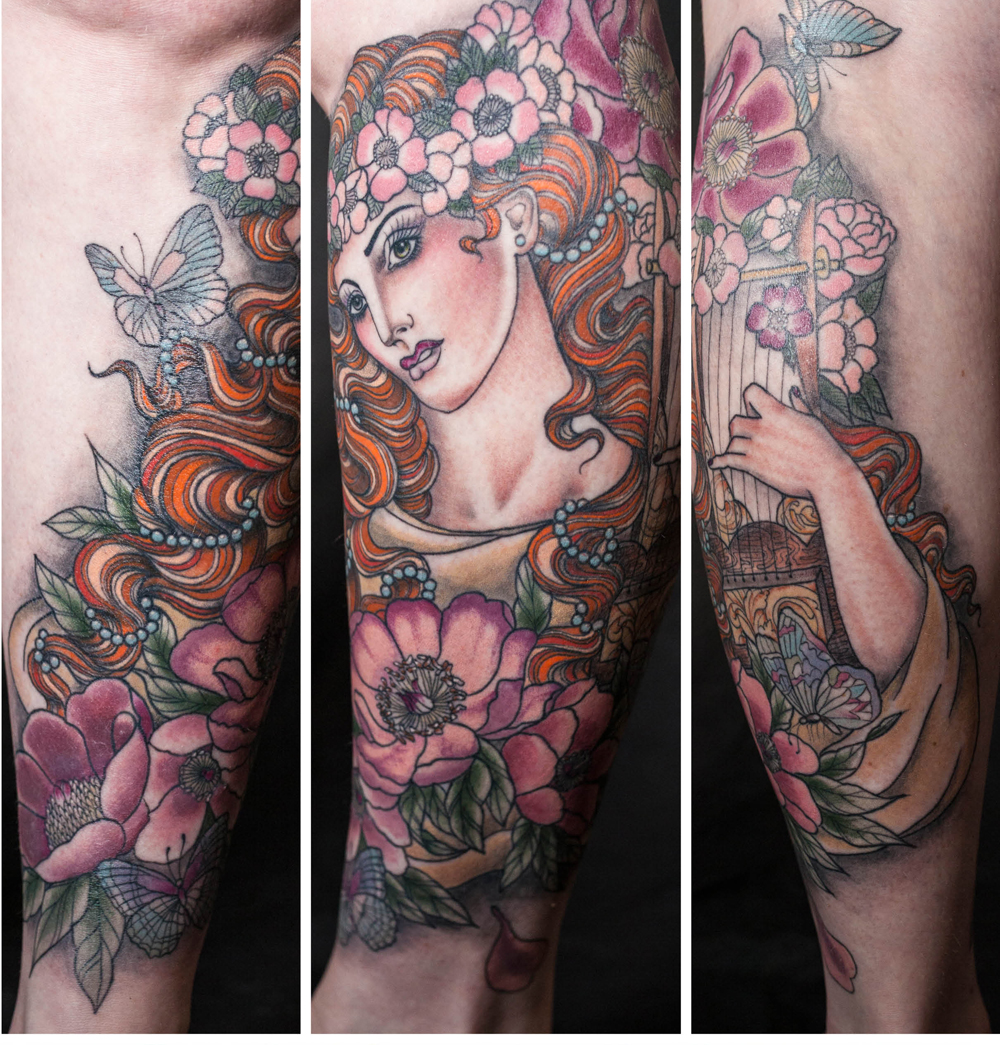 What is your favourite tattoo you've worked on?
When Things&Ink editor, Alice, asked me to create her a tattoo to mark a celebration of this issue and also the first year of the magazine, I was thrilled. She gave me the freedom to create a piece just for her and it was a dream come true. She didn't limit me with space or colour, or anything at all, so I was excited to take parts of three of my favourite Rossetti paintings, 'A Sea Spell' (1875-7), 'A Roman Widow' (1874) and 'Sibylla Palmifera' (1865 70). My main influences were the use of colour, the extravagance of flowers, poppies denoting sleep, butterflies referring to the soul, the use of musical instruments, as well as the strength and beauty of the women depicted in each painting – just heavenly. Each piece is just divinely perfect, in my opinion. I don't think I have ever been more in my element when working on a piece, and I hope that I will have the opportunity to do more designs influenced by my favourite movement.