We chat to 25-year-old Lizzie, a Vegan Baker from London, about running her own business Heart of Cake, her tattoos and style…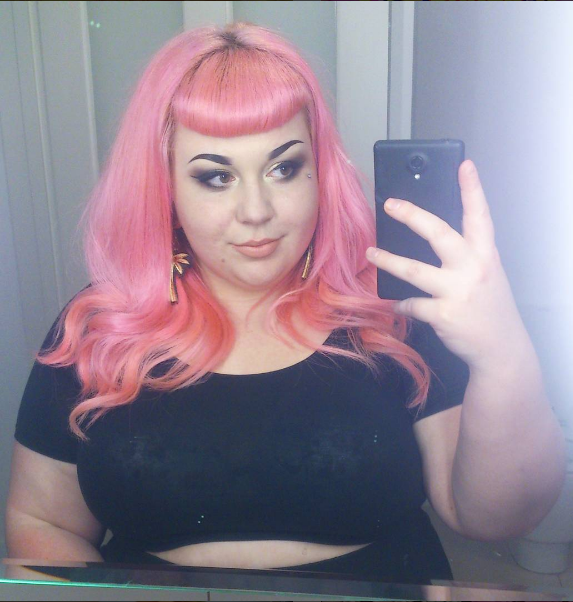 How old were you when you got your first tattoo? I was 19. I'd always loved the idea of tattoos, but I had no idea what I wanted and ended up going for a walk-in somewhere in central London. I got half a tattoo because it was all I could afford at the time and shamefully it's still half a tattoo to this day.
What is it about tattoos that you like so much, what influenced your decision to get tattooed? I'm a creative person and I appreciate creativity in others. Although I can draw, I don't draw my own tattoos because I love that every artist has their own style. Just like when I work I need my creative freedom, when an artist is given a brief and they create something you couldn't even imagine, that's what makes tattoos and art special. Tattoos are a form of expression and I've always been the type to express myself physically.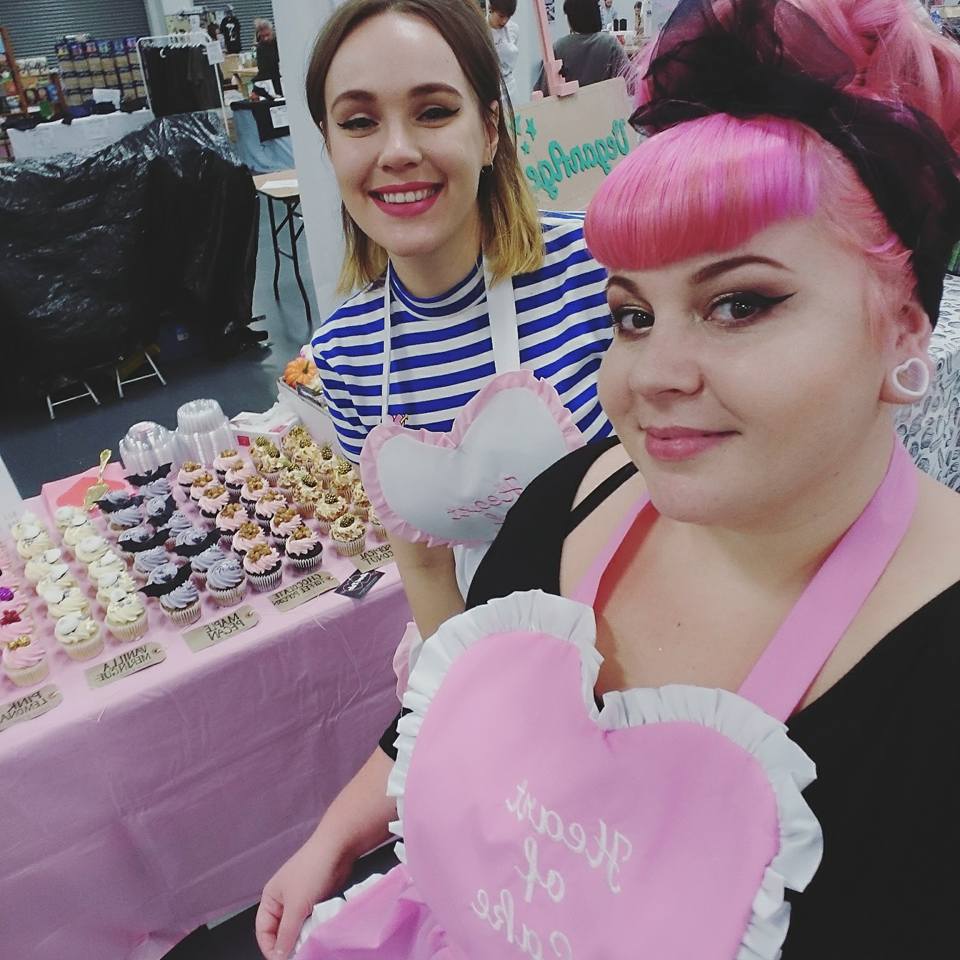 Can you tell us about your tattoo collection, is there a theme? My tattoos are all very girly and food related. There are lots of reds and pinks involved, I love anything that reminds me of chocolate boxes. There's also a heart shaped theme running through my leg tattoos (I think there's about 37 individual hearts on me) which I'm going to continue over my body eventually. I have a slight obsession with hearts! The majority of my tattoos are done by Julia Seizure and I luckily recently got a couple by Jody Dawber which I'm still in absolute awe of.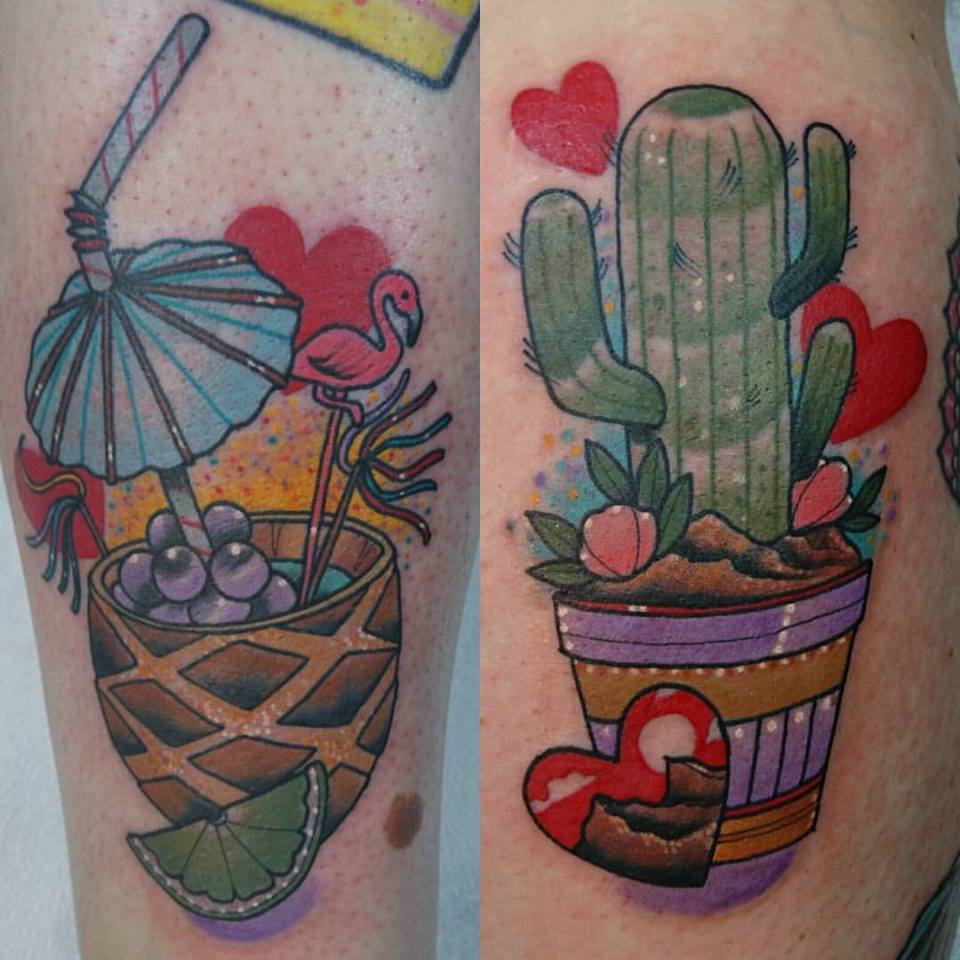 Do tattoos make you see your body differently? Do they make you feel more confident? Tattoos have been a huge part of my self acceptance. Up until about 19 I was always covered up, I never got my legs or arms out even on the hottest days because I was so incredibly insecure. Getting tattooed gave me the confidence to show some skin because I wanted people to see my super cute tattoos. Being tattooed has definitely helped me become the more body confident person I am today.  If you don't like a part of you, then why not get cute art on it to help you love and accept it?
How do people react to your tattoos? People usually get really excited when they see my tattoos because they're pretty different to what they must usually see. I've had people literally squatting around me trying to get a closer look and telling their kids to come and look.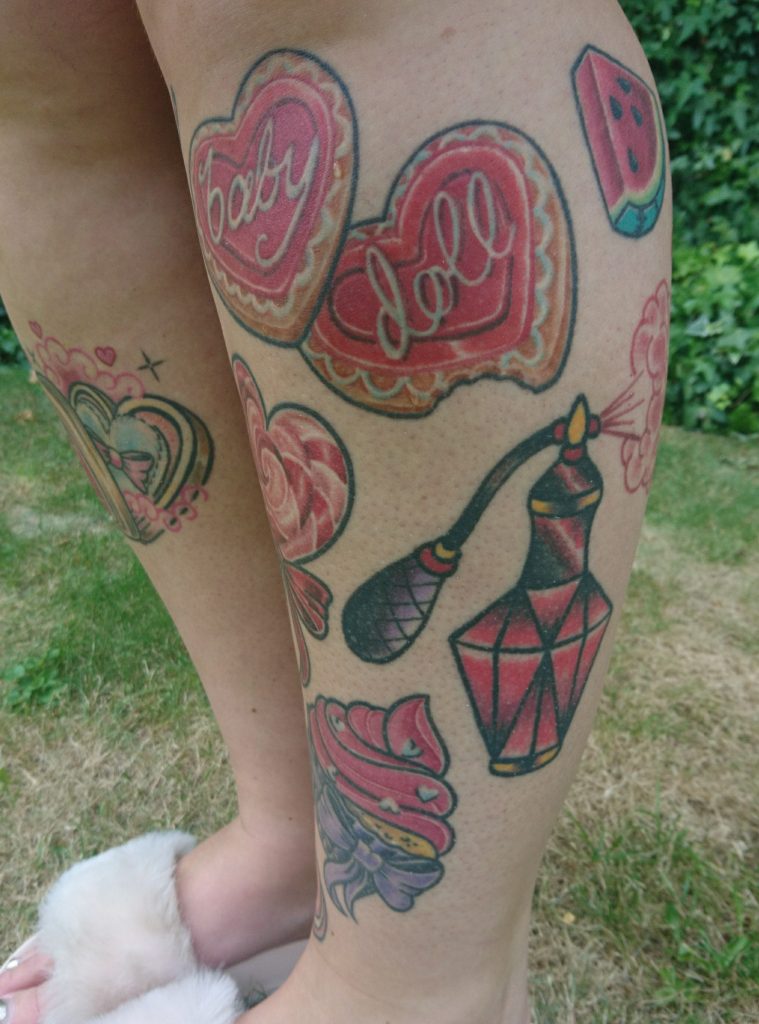 How did you start your own business, how did this come about? I started my business a year or so after graduating university with a degree in Film and Television, which unfortunately turned out to not be my passion in life. I've always had an interest in baking and since going vegan I'd noticed there wasn't really a great selection of vegan cakes out there. My business came about mid 2016 and I pretty much winged it from the start, learning to ice layer cakes from YouTube tutorials and supplying local cafes. Now I make tiered wedding cakes and crazy birthday cakes. I sort of fell into it but it's honestly the most rewarding and best feeling doing something you love for work. Most of the time it doesn't feel like work, unless I have a 15 hour day and sometimes there are tears, but you get used to it.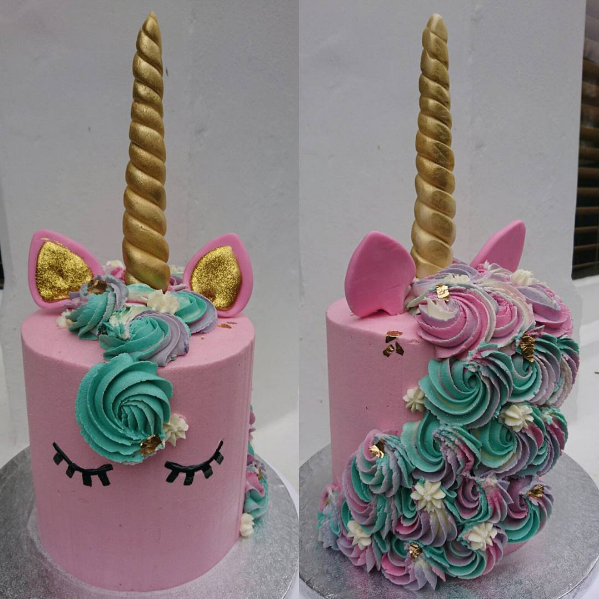 What do you love about your job? I love that I have so much creative freedom. I get so excited about making cakes I can't sleep sometimes and I love that people see my creativity and trust me to make them basically whatever I want. I also love that I can offer vegans or people with allergies great tasting cakes or things like macarons that they can't usually have or find easily. Seeing customers reactions when they see my work is a very rewarding feeling and that's what keeps me going.
What is a typical day like for you? A typical day for me is waking up early and writing out my daily schedule. I love writing a list! A cup of tea and I'm off, I'm always doing something baking related or replying to emails and admin. The joys of working for yourself! On my days off I usually go out to eat with my boyfriend, we go to the cinema a lot and sometimes binge watch TV series with our cat, Baby.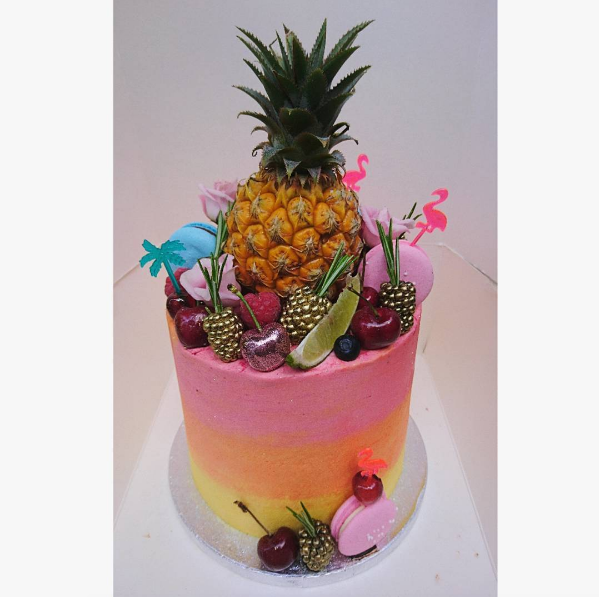 Your job is pretty creative does this spill out into other areas of your life, like your fashion style? I've always been a very creative person, it runs strongly in my family. I love anything a bit different or that stands out from the norm and I guess I reflect that in the way I present myself. I've had pink hair for about eight years now and before then I'd always felt way too normal in my own body. I love wearing huge sparkly earrings or giant pom poms and anything that's a bit odd, while also supporting these small creative like minded business who make them. I'm just attracted to exaggerated or over the top things and I like to show that in my work and through myself.