Our guest blogger Dr Natalie McCreesh a fashion lecturer and freelance writer needs your stories for a academic research project discussing the relationship we have with fashion and the body, find out more below…
Do you have a tattoo that you have gotten for the sake of love? A partner's name, a heart shape tattoo, matching tattoos with your sibling, a tattoo in honour of a lost relative, something silly with your best friend, perhaps something more abstract representing your emotions? We are collecting stories and photos of tattoos for love and we want to hear your stories. What is the story behind your tattoo? Why was this memory so important to have permanently inked on your skin? Did you get the tattoo for yourself or to represent something to others? How did you choose the design? Was the process of having the tattoo important or just the outcome? You can tell us as much or as little as you like.
Intrigued? Ok I'll go first, fair is fair…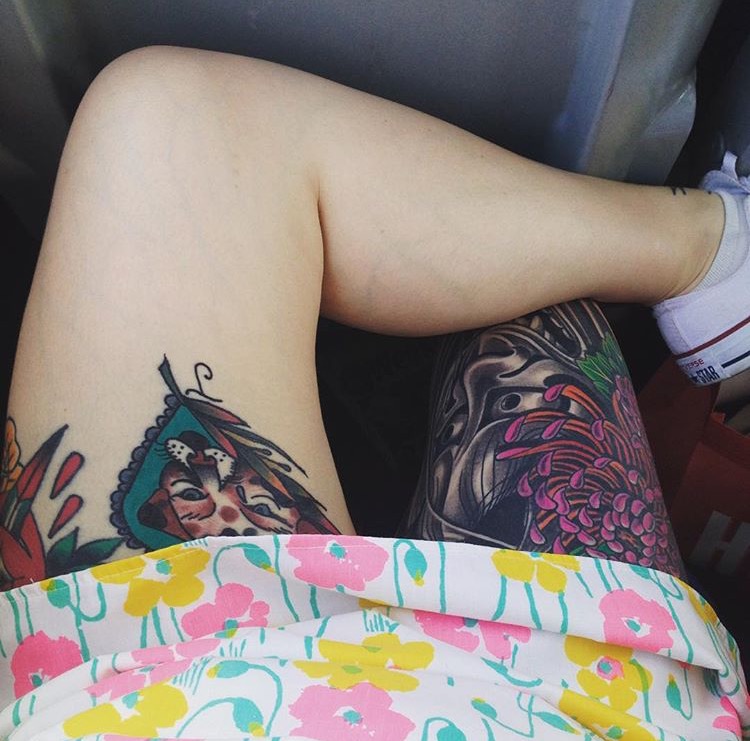 This my heart and dog tattoo – the design is a play on a nick name I have for my partner. I got the tattoo not because I felt I needed to have a declaration of love for him emblazoned on my skin. But to remind myself of how precious love is. It serves as a daily reminder and for that reason (as well as its gorgeous design) it is my favourite tattoo.
To get involved you can email Natalie at fashionpearlsofwisdom@googlemail.com subject line 'tattoo story' or DM or tag us on Instagram @shoes_and_tattoos – all stories will remain anonymous unless permission given otherwise. Your stories and photos will contribute to a collaborative research project at the University of Huddersfield accumulating in a public exhibition and zine journal. For more information feel free to drop us a line using the contact details above.