We chat to 21-year-old film director and editor, Nick Romi who is based in LA and Osaka, Japan about his vlog Tattoo the World, his tattoo collection and his love for adventure…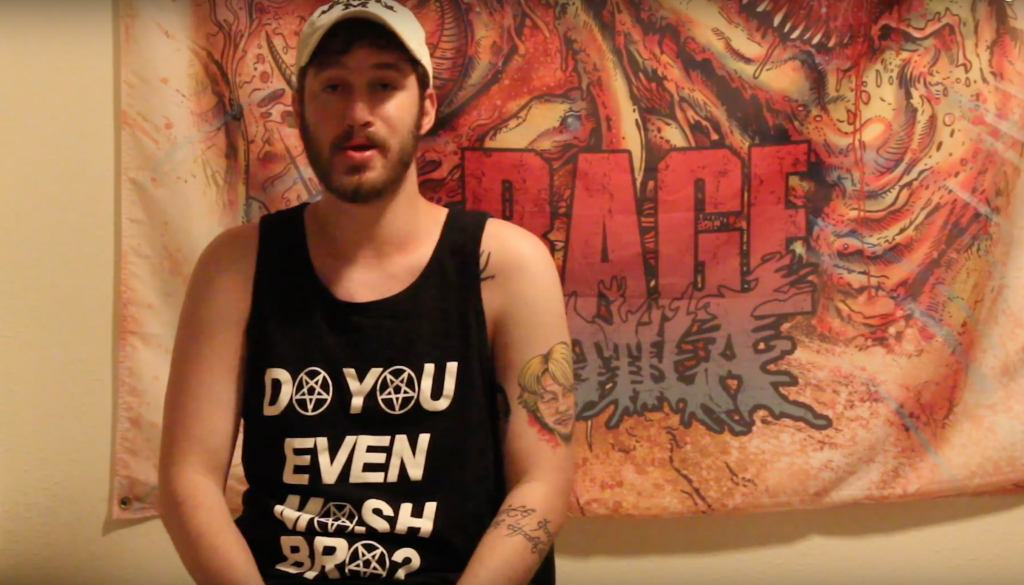 What drew you to the world of tattoos? Ever since I was young I've always loved metal and punk music. Every singer or band I've ever looked up to or listened to has tattoos. It's something that's been planted in my mind from a young age. I identify with the punk and metal culture, and I always have. I guess part of that identification involves self expression and freedom, two things that mean a lot to me.
What inspired you to create a vlog series about tattoos? How did it come about? I'm always traveling around the world filming. I've done all kinds of stuff from documentaries, commercials, television mini-series, music videos, live events, etc. Whenever I travel somewhere new I try to get a tattoo as well. I want to get something done in all of the countries I visit. I'm not really the person or type that would start a YouTube vlog. At least I never thought I was the type. But a part of me felt I should document these tattoo sessions and shops I go to around the world. So I started filming my tattoo sessions and then talking about them in vlog form. Vlogs are very different from the line of work I do in film. It's refreshing to be able to sit in front of the camera and just talk about the things I love.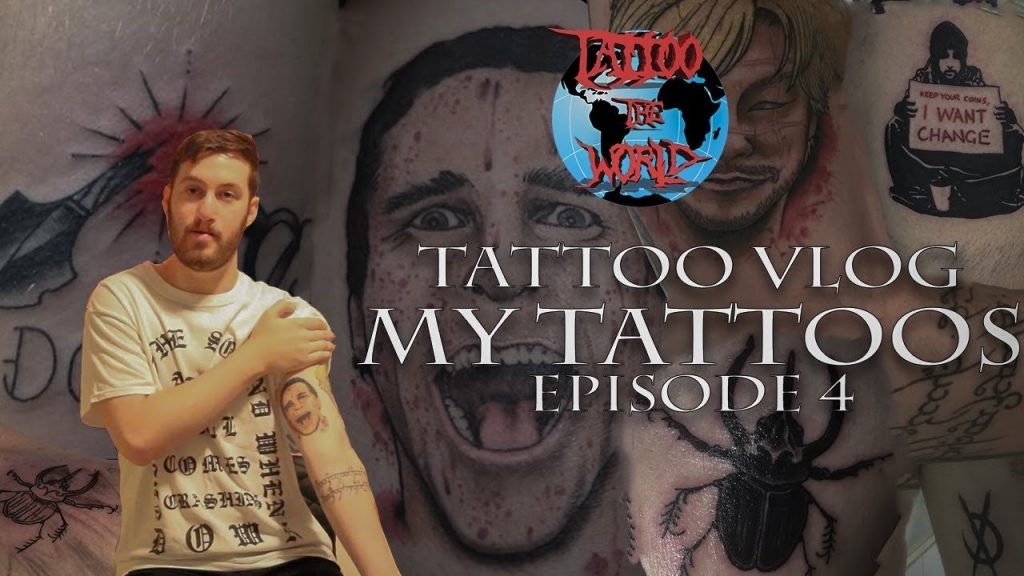 What message or values do you want to share? I want to share with people the excitement and sense of adventure in doing something different from everyone else. I think a lot of people have dreams and visions of what they really want to do but they never follow through. There is so much untapped greatness and uniqueness in everyone. We all have such an incredible story to tell. I tell my stories through my vlog and films that I make career wise. That's my book. I want to hear other people's stories. If my videos can inspire people to do what they love and share their adventures in life, then that's the best reward.
What can people expect to see on the channel? What sorts of things do you film and feature? People can expect to see so many things! As I said before the vlog follows me around the world on all of my adventures. In past episodes, I've been to India, Japan and Taiwan. I talk in depth about my experiences and try to relate them back to tattoo artists and shops in the United States. People can always expect something unique in each episode. Not every episode is about a certain country either. There are also episodes that will cover keeping your tattoos clean, what tattoos I have, what future tattoos I plan on getting, where my favorite shops and artists are, etc. I want people to grow with me and see all of the tattoos that I will be getting as the series goes on. We also have tattoo features at the end of each episode. If a fan or tattoo artist, or shop wants to showcase their work, they can submit photos to us via email or social media and we will feature them at the end of each episode! It's our fun way of trying to make Tattoo the World a community thing.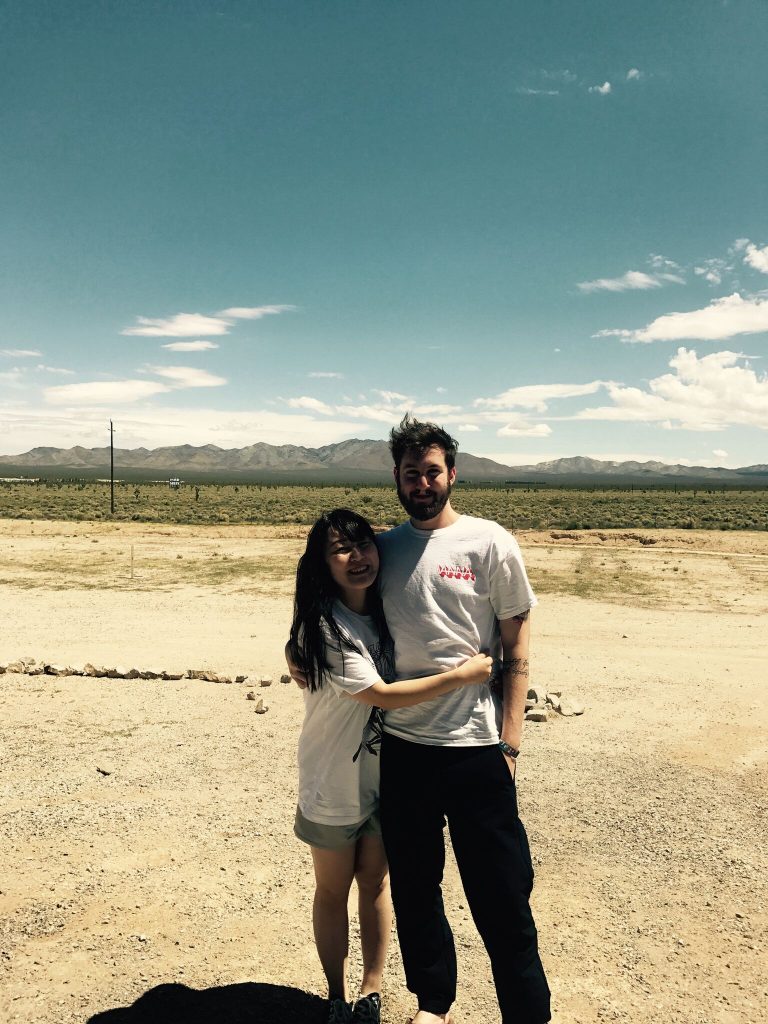 Nick and his girlfriend Yu Kitamura
What have you learned since beginning filming? What has surprised you the most? Something I learned from starting this vlog was not everyone is going to like you. Obviously I am not a tattoo expert, but I try to do the best research I can and educate myself. Some people get defensive or almost offended by what I say. I speak for myself on the vlog but as it is with many things these days, there's always someone you're going to offend. I learned not to take it personally and just continue on with the vlog as it is. You're going to get flack and crap from people in life regardless of what you do, so it's important to keep your head up and stay true to yourself.
Something that constantly surprises me is the amount of positive feedback and interest I get from the series. I didn't think anyone would be interested in watching it, but I've grown a few followers. It's a great feeling when someone finds entertainment in your craft.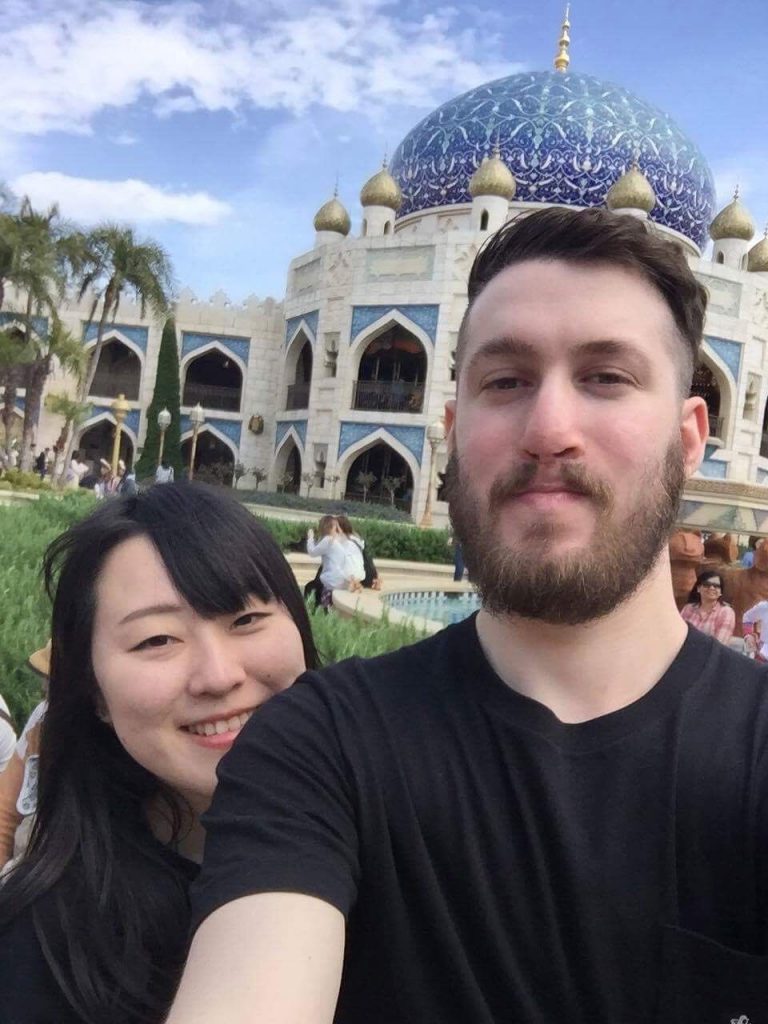 What is your most meaningful tattoo? My most meaningful tattoo is my shovel tattoo. The idea of this is from the singer of Boston hardcore band Vanna, Davey Muise. His inspirational message is to "find your shovel" and dig yourself out of any problem or situation or negativity in your life. For Davey his shovel was music and being in a band. My shovel is film and being a director and editor. I carry this tattoo with me on my skin in ink, everywhere forever, as well as in my heart.
We're official sponsors of Nick and his blogs, so head to Tattoo The World see more!